| | |
| --- | --- |
| Name | Allen Neal Jones (AJ Styles) |
| Age | 46 (as of June 2023) |
| Residence | Gainesville, Georgia, U.S. |
| Marital Status | Married (since 2000) |
| Spouse | Wendy Jones |
| Net Worth (2023) | $8 million |
| Source of Wealth | Professional Wrestling |
| Salary | $3 million per year |
| Endorsements | Tapout, Puma, WWE Merchandise, Monster Energy Drink, etc. |
Allen Neal Jones, popularly known by his in-ring name AJ Styles, is an American Professional Wrestler. He is currently signed with WWE to perform on the SmackDown brand. He is considered as one of the greatest wrestlers of all time. AJ Styles has been wrestling for more than 2 decades and has a long history of success. AJ started his pro-wrestling career in 1998 at an independent circuit in Georgia, National Championship Wrestling (NCW). He wrestled with a mask under the name Mr. Olympia. In 1999, he won the promotion's Television Championship. In December 1999, NCW got merged with NWA Georgia to form NWA Wildside, and Mr.Olympia name was changed to AJ Styles. He became the NWA Georgia Heavyweight Champion in 2001 at Christmas Chaos. In 2001, AJ Styles got signed with the Atlanta based World Championship Wrestling (WCW) under the name Air Styles. He wrestled there under the Tag Team division. During 2001-2002, AJ Styles had 3 tryout matches with the World Wrestling Federation (WWF). WWF offered a developmental contract and was asked to relocate to Heartland Wrestling Association in Cincinnati, Ohio. But AJ refused the offer, as it may interfere with his wife's college plans. AJ then worked for multiple wrestling promotions such as All Pro Wrestling, Xcitement Wrestling Federation (XWF), World Wrestling All-Stars (WWA) in Australia, East Coast Wrestling Association (ECWA), Frontier Wrestling Alliance (FWA) in UK, International Wrestling Association (IWA). From 2002 to 2006, Styles worked for Ring of Honor (ROH) where he won the ROH Tag Team Championship, ROH Pure Wrestling Champion.
Styles has a long history working for the Total NonStop Action Wrestling (TNA). He has been a part of TNA over 12 years and won multiple championships, which includes NWA World Heavyweight Championship thrice, NWA Tag Team Championship four times, TNA Television Championship twice, TNA World Heavyweight Championship twice, TNA World Tag Team Championship twice, TNA X-Division Championship 6 times. He is the first TNA Triple crown Champion and held the crown for 5 times, He is the first TNA Grand Slam Champion and has accomplished twice. During his tenure in TNA, Styles worked for multiple Mexican and Japanese Promotions such as Antonio Pena Promotions (AAA) of Mexico, Inoki Genome Federation (IGF) of Japan, New Japan Pro Wrestling (NJPW), Consejo Mundial de Lucha Libre (CMLL) in Mexico, and Wrestle-1 in Japan. He then appeared in multiple wrestling promotions and joined the Bullet Club in 2015 in IWGP. He was then betrayed by the members of Bullet Club, as Kenny Omega became the new leader of the stable.
After weeks of rumors, AJ Styles made his phenomenal debut in the Royal Rumble match in 2016. Styles has held multiple championships in WWE, which includes WWE Championship twice, WWE United States Championship Thrice, WWE Intercontinental Championship once, and WWE Raw Tag Team Championship once to become the 32nd Triple Crown Champion and 15th Grand Slam Champion. He is currently working in WWE in the SmackDown brand as the Leader of The O.C stable. AJ Styles is undoubtedly a phenomenal wrestler in the business. Here is a detailed view on the Net Worth of this "Phenomenal" Wrestler.
How much is AJ Styles Net Worth in 2023?
According to reports, AJ Styles Networth is expected to be around $8 million as of 2023. Where most of the net worth AJ Styles acquired was from wrestling. He wrestled all around the world for multiple wrestling companies and independent circuits and has earned a lot of money from various wrestling promotions.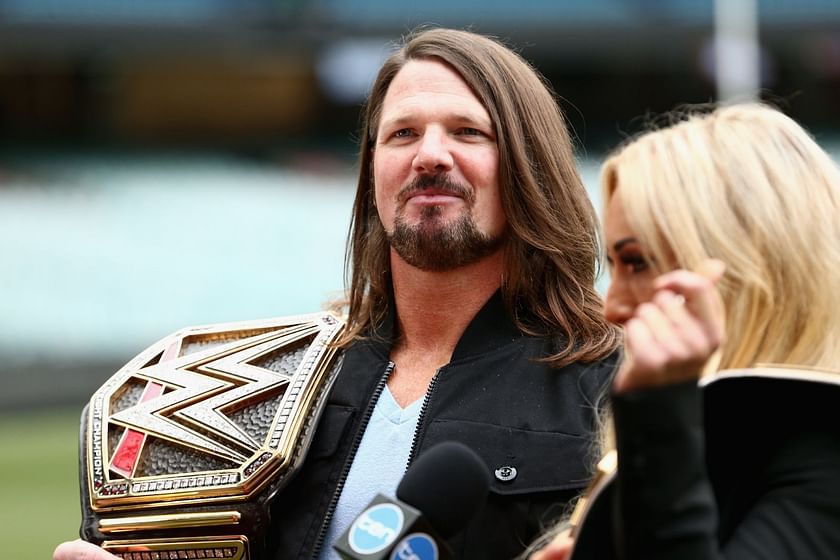 AJ Styles Salary
AJ Styles is one of the highly paid wrestlers in WWE. As per Fightful and Wrestling Observer Newsletter, AJ Styles current contract with WWE has a potential to earn around $3 million a year. WWE offered him this deal as a result of his career success and WWE expect that if AJ has become a free agent, he would get plenty of offers from other promotions.
AJ Styles Endorsements
AJ Styles has endorsed for various brands which includes Puma and Truth Nutrition. Styles has featured in commercial advertisements and events for Monster Energy. He had sponsorship deals with wrestling related companies such as Tapout, NJPW, etc. His successful wrestling career had made him a popular figure and helped him sign several endorsement deals with the brands. Styles also gain a margin of income from Merchandise sales and royalty for video games.
AJ Styles House
Although AJ Styles claims that "SmackDown is the House that AJ Styles built", he is currently residing in a Ramshackle Bungalow in Gainesville, Georgia with his family (his wife and 4 children).
AJ Styles Cars
Aj Styles collects some of the phenomenal cars in his garage. Here are the cars that AJ Styles owns.
Lamborghini Huracan, which comes out with a 5.2-liter V10 engine and can be driven at a top speed of 202 mph. This car is expected to be priced around $220,000.

Cadillac CTS which is priced around $47,000.

Porsche Macan which is priced around $55,000.

Corvette C8 Convertible which comes with a price of $60,000.

Chevrolet Suburban which is priced around $62,000.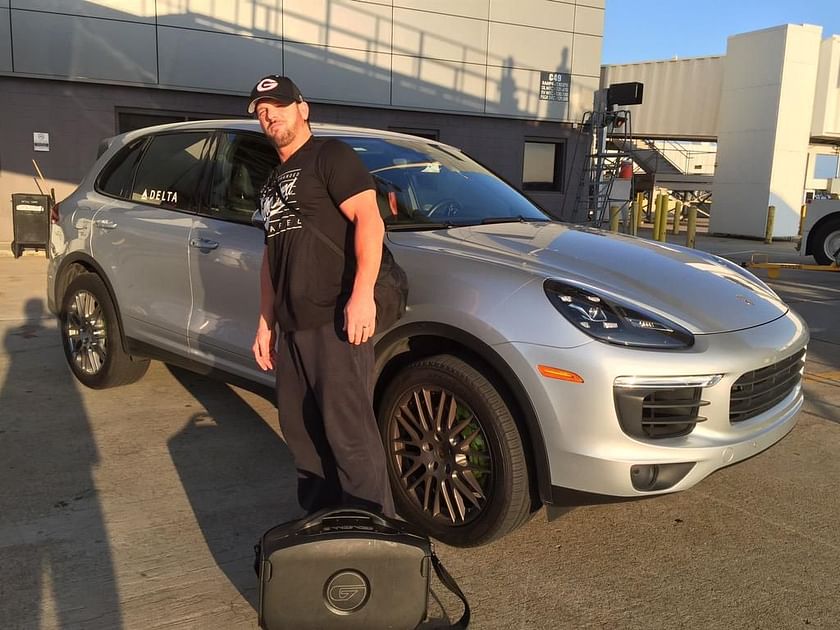 AJ Styles Other Source of Income
Television
| | | |
| --- | --- | --- |
| Year | Title | Role |
| 2009 | Made | Himself |
Video Games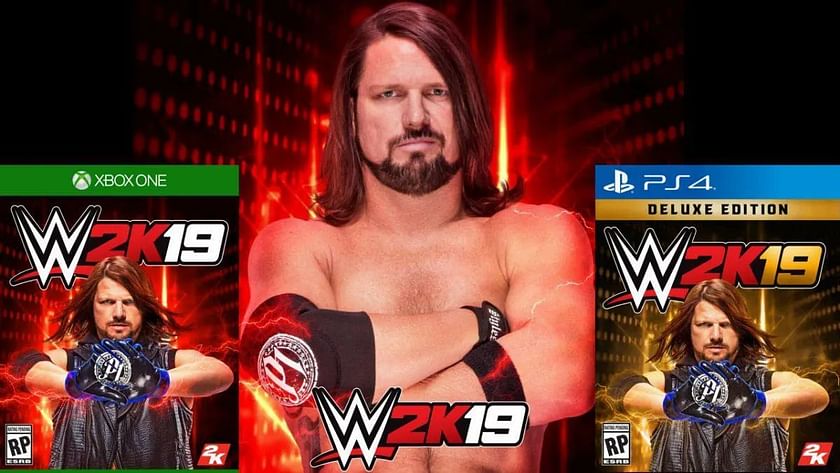 Year
Title
Role
2008
TNA Impact!
Himself
2008
Pro Wrestling X
Technical consultant
2009
TNA Wrestling
Himself
2010
TNA Impact!: Cross The Line
2011
TNA Wrestling Impact!
2016
WWE 2K17
2017
WWE 2K18
2018
WWE 2K19
2019
WWE 2K20
2020
WWE 2K Battlegrounds
2022
WWE 2K22
Web
| | | |
| --- | --- | --- |
| Year | Title | Role |
| 2010 | Marvel Super Heroes: What The--?! | Cannonball |
| 2016 | Superstar Ink | Himself |
| 2016–present | UpUpDownDown | Himself/Prince of Phenomenal |
| 2017–present | Southpaw Regional Wrestling | Malibu Al |
WWE Network
Year
Title
Role
2016
Ride Along
Himself
2016
Stone Cold Podcast
2016
The Edge and Christian Show That Totally Reeks of Awesomeness
2016–present
WWE 24
2017
Table for 3
AJ Styles Charity Works
AJ Styles is a philanthropist, he has been an active social worker over the years. He has been a part of multiple charity works which includes, Make A-Wish, Boys and Girls Club, and was found delivering food for people affected by Hurricane Harvey along with Mark Henry in Houston.
FAQs
Q. What is the real name of AJ Styles?
A. The real name of AJ Styles is Allen Neal Jones.
Q. How many matches has AJ Styles wrestled in TNA?
A. AJ Styles has wrestled a total of 545 matches in TNA from 2004 to 2013.
Q. What is the relation between AJ Styles and the Bullet Club?
A. AJ Styles joined the Bullet Club in 2014 at IWGP, but was moved to ROH. He is the third unofficial leader of the Bullet Club.
Q. What is AJ Styles' finisher in WWE?
A. Since AJ Styles debuted in WWE in 2016, he used the "Styles Clash" as his finisher. However, he does not use it too often, he is now primarily using the "Phenomenal Forearm" as his finisher.