Puma is the newest dog that has taken the NBA by storm by signing some of the best players of the 2018 Draft Class. DeAndre Ayton , Marvin Bagley III , Michael Porter Jr and Zhaire Smith all have inked deals with Puma. Superstar rapper and global icon Jay Z was named Creative Director of Puma's Basketball Division
Adidas has been making some noise recently after handing out Signature Shoe deals to All-Star Damian Lillard and MVP James Harden. Adidas went on to overtake the Jordan brand last year in terms of sales in America. Derrick Rose, though past his, continues to have his own Adidas Signature Shoes. He signed a 13 year, $185 million dollar contract back in 2012.
Under Armour's Basketball business has grown exponentially since signing Stephen Curry. The Two Time MVP is the only basketball player to have received a sneaker line from Under Armour.
•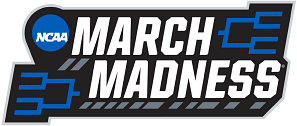 Nike remains to be the undisputed king of NBA sneakers. Nike has lined up a huge Signature Shoe deal with Milwaukee Bucks superstar Giannis Antetokounmpo. Paul George was the latest member of the Nike royal family as he got his first signature shoe. LeBron James, Kevin Durant, and Kyrie Irving are the other active players to have their own signature shoe at Nike while Kobe Bryant signature sneakers are still hot in the market.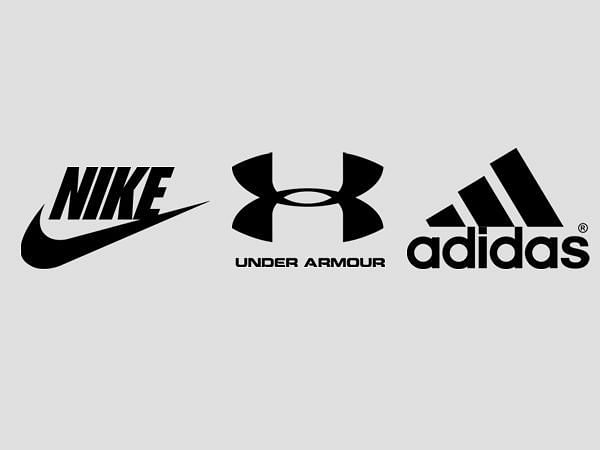 But which are the 5 most sold Signature Sneakers?
(Michael Jordan has not been included since the list is of active players. The list does not focus sales of a specific signature model but is based on sales of the entire series of signature shoes of the respective player)
#5 Adidas Harden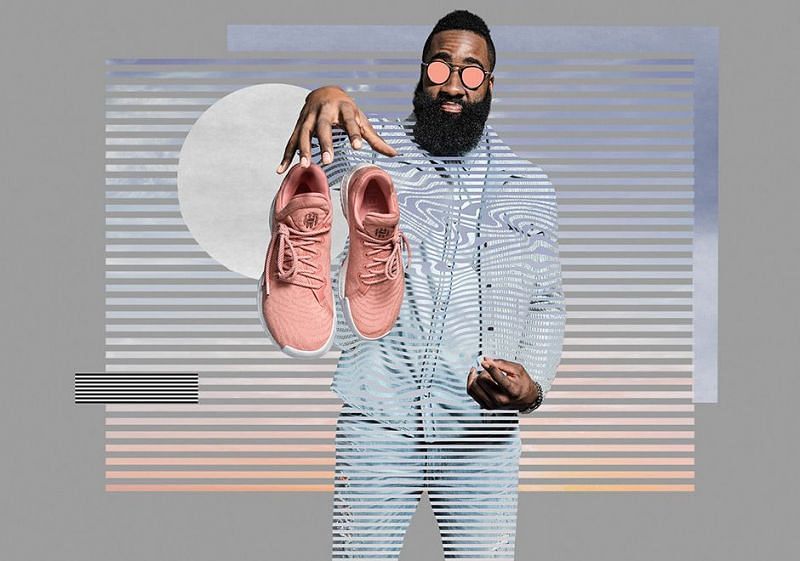 Just before the 2016 season began, James Harden signed a 13 year, $200 million deal with Adidas. Harden is a superstar and the move made perfect sense. Adidas wanted to regain a portion in the shoe market and Harden became the face of Adidas. Adidas always lacked a competitive edge in the shoe market because unlike Nike, they did not have a superstar that could carry the franchise on his own. With Harden in the thick of things, things should brighten up. Sales will go up after his MVP season and more exciting shoes are in the Adidas Harden series are in the making.
Every signature shoe is made keeping in mind the tendencies of the player. The Adidas Harden are made for James Harden's hesitations and lightning fast crossovers. The shoes are built to help the player to create separation from opponents and drive to the hoop.
---
Latest Shoe:- Adidas Harden Vol 2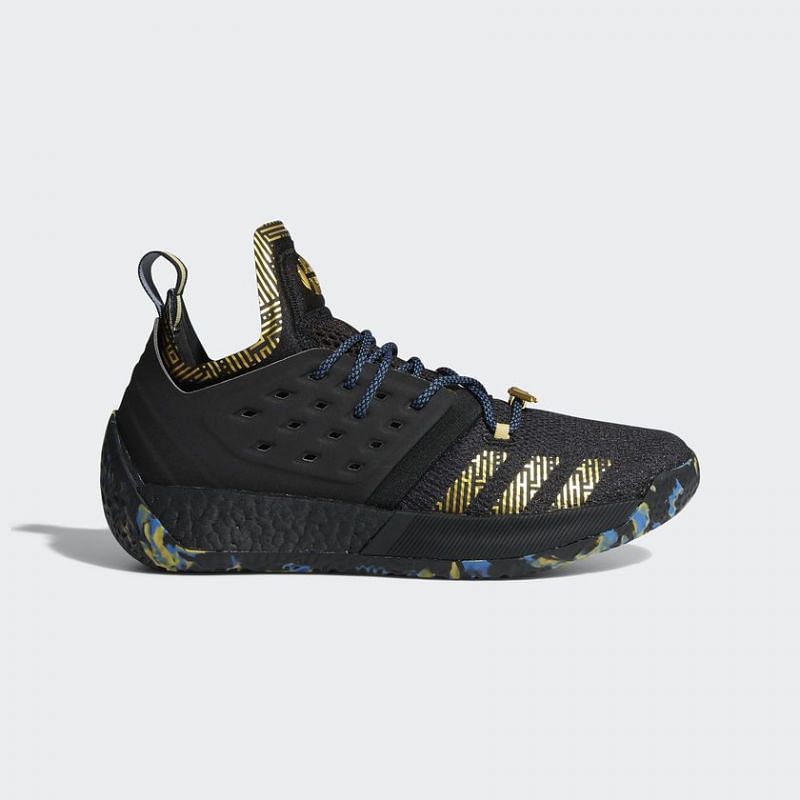 Key Features:-
Boost Technology
Semi-burrito tongue for a locked-down fit.
Supported quick movements with a fractal traction pattern.
Supported quick movements with a fractal traction pattern.
---
#4 Under Armour Curry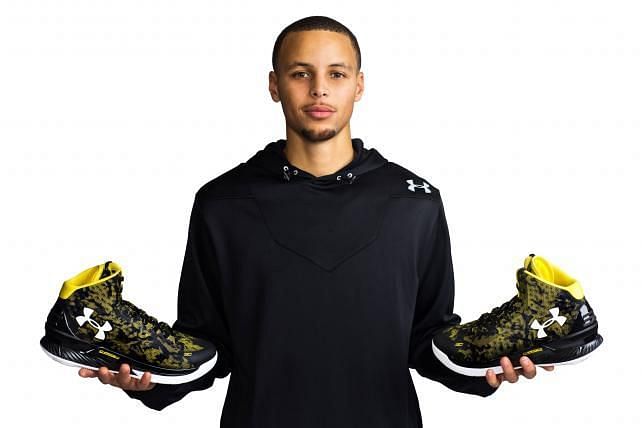 Stephen Curry is the face of Under Armour. They managed to lure away one of the best point guards in NBA history from Nike and created their own basketball business empire around him. Nike had originally pitched worth approximately $2.5 million per year but Under Armour offered around $4.5 million per year back in 2013. Steph Curry has extended the contract through 2024.
Steph Curry shoes are characterized by a lightweight material to help in quick movement around the floor. The traction is specially designed for players who play at the 1 or 2 spot.
---
Latest Shoe:- Under Armour Curry 5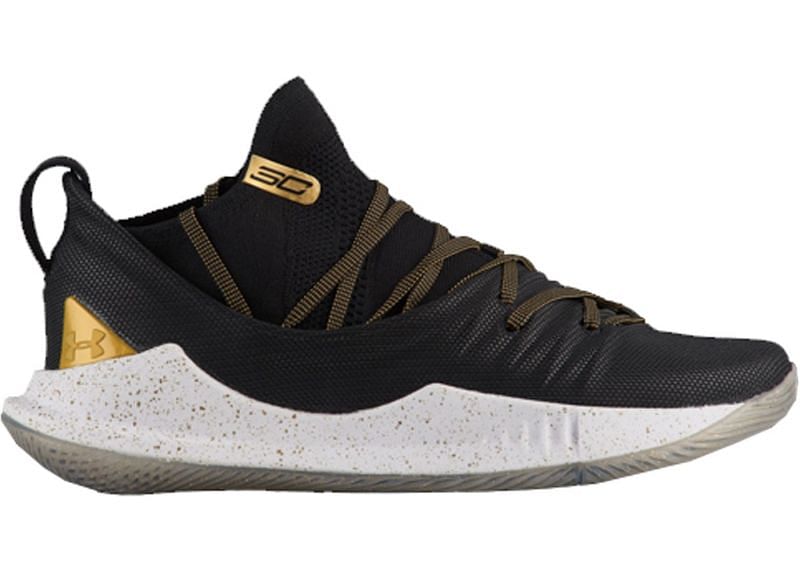 Key Features:-
Lightweight for higher speed and agility.
EVA midsole for midsole responsiveness.
Cross-Centric traction for superior court gripping.
Lockdown lacing for perfect fitting.
---
#3 Nike KD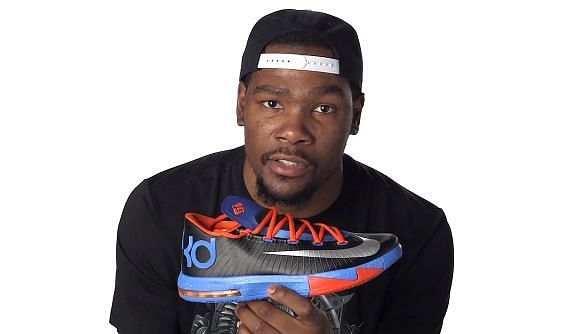 Kevin Durant managed to overtake his Golden State Warriors teammate Steph Curry in this list. While Steph Curry almost signed a shoe deal with Nike, Kevin Durant was on the verge of signing a shoe deal with Under Armour in 2014. Nike managed to counter Under Armour's 10 year approx, $260-285 million dollar deal and gave KD his own signature shoe line. Durant did not disappoint as he won back-to-back FInals MVP in the last 2 seasons.
Kevin Durant is one the most versatile players in the league today. He's almost 7' tall with handles of a 6 footer. His shoes are thus designed for players playing in all position. Nike Zoom Air has technology has been used in all 11 KD signature shoes.
---
Latest Shoe:- Nike Zoom KD 11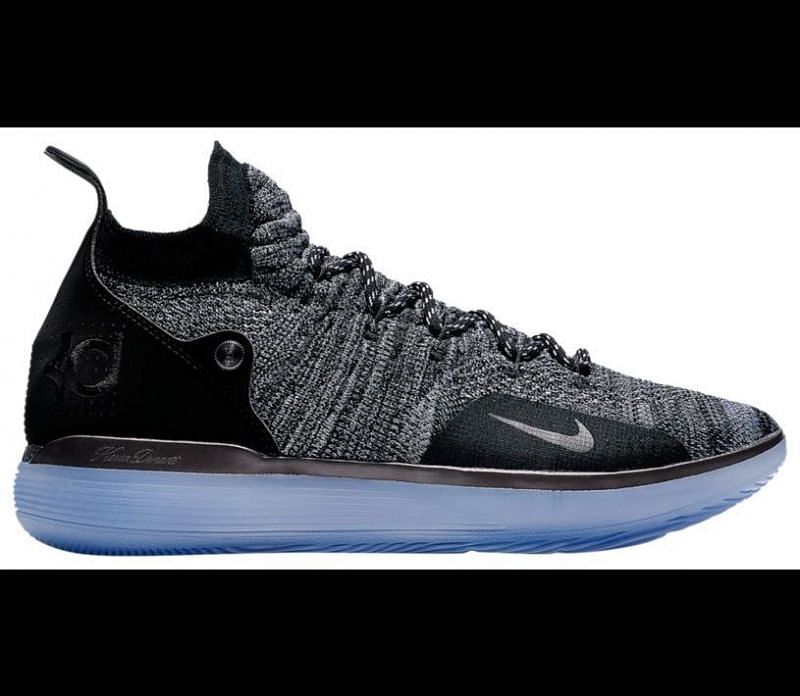 Key Features:-
Combination of Nike Zoom Air and Nike React Foam for high responsiveness.
Flyknit support for better flexibility and support.
Enhanced rubber soles for better support.
Multi Surface Traction.
---
#2 Nike Kyrie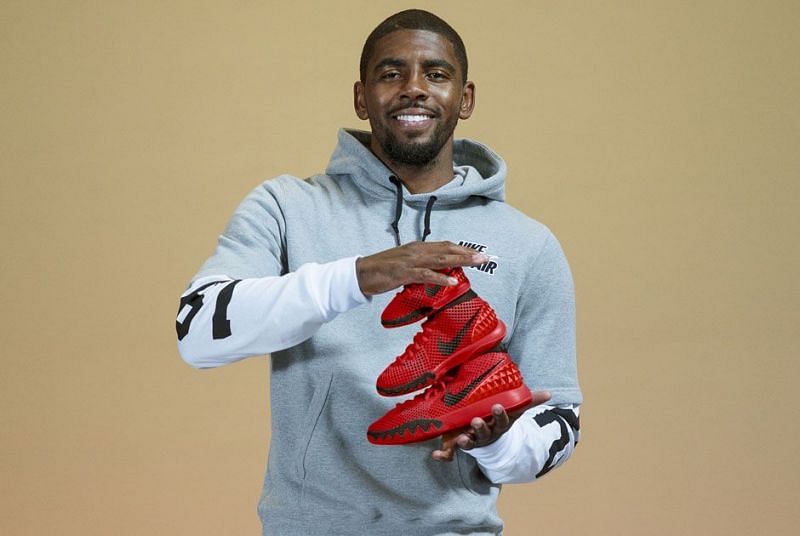 Kyrie Irving joined the elite company after he became the 4th member of the Nike family to have his own signature shoes after Kobe Bryant, LeBron James, and Kevin Durant. Being a high scoring point guard, he was a fan favorite back in Cleveland. He is now entertaining spectators at TD Garden on a nightly basis with his dazzling plays. He takes the #2 spot in this list.
All Kyrie shoes are designed to match his unpredictable playing style. The shoes are masterfully designed and provide unmatched support for players playing at the Point Guard spot.
---
Latest Shoe- Nike Kyrie 4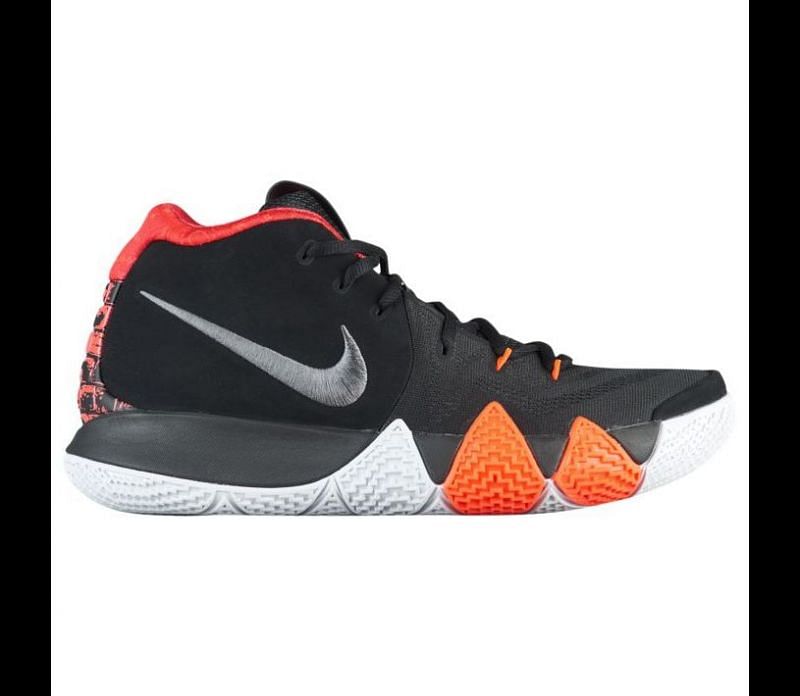 Key Features:-
Flexible traction for fast and fluid movement.
Nike Zoom Air cushioning for soft comfort.
Flywire cables to support dynamic and quick movements.
Areas of premium suede to add durability.
---
#1 Nike LeBron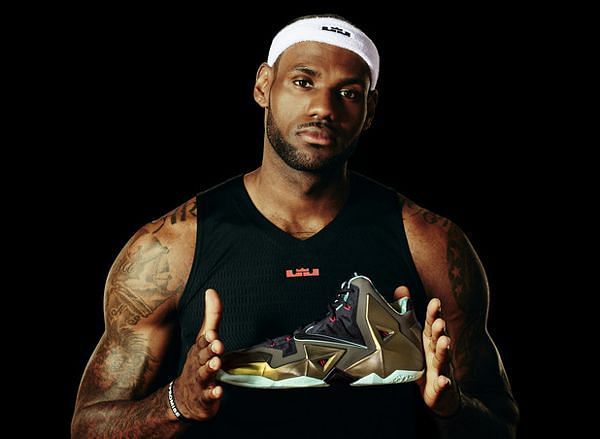 No surprises here. King James protects his throne as his signature shoes are #1 in terms of sales. Sales are expected to grow further after his blockbuster move to one of the biggest franchises in sports history - Los Angeles Lakers. LeBron James inked a lifetime deal with Nike in 2015 and his net worth is reported to have crossed the $1 Billion mark.
All 15 shoes in this series have 1 thing in common- superior lockdown. These shoes are heavier than most shoes but also provide the highest level of comfort even with LeBron James' explosive playing style.
---
Latest shoe :- Nike LeBron 15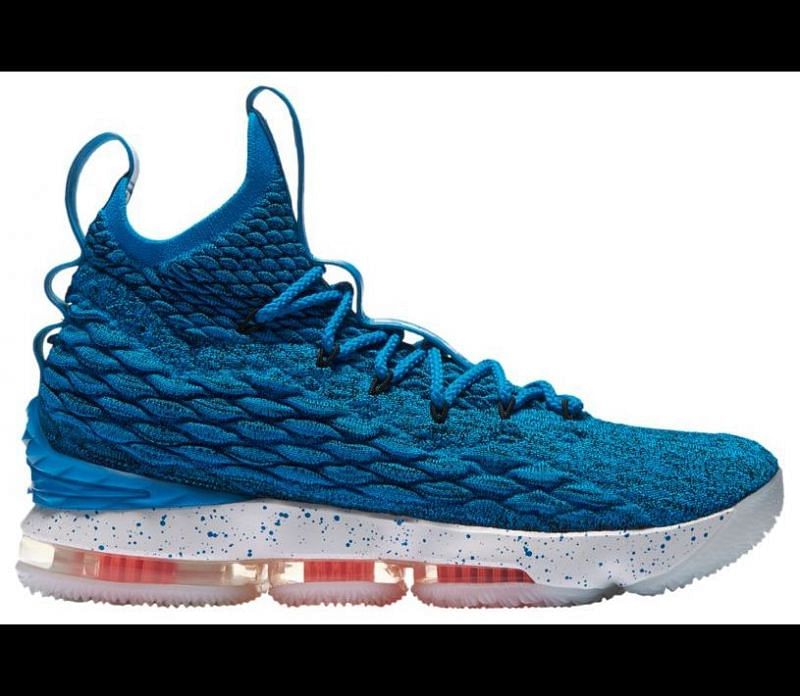 Key Features:-
BattleKnit- A new type of FlyKnit for stretchy support
Combination of Zoom Air and Max Air for the first time ever to soften hard landings.
Foam midsole is lightweight and durable for providing enhanced cushioning.
Full inner-sleeve provides perfect fitting.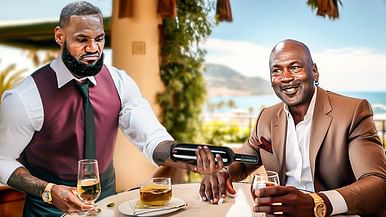 How is Michael Jordan officially richer than NBA's 10 richest players?!