Shaquille O'Neal achieved a lot of success during his NBA career. In 19 years in the professional basketball league, the 7-foot-1 center won four championship rings, one MVP trophy, 15 All-Star appearances, and many other accolades.
Shaq played for six teams during his impressive career but is mainly known for his eight-year tenure with the LA Lakers. He won three championships in a row in the City of Angels and formed a fantastic duo with Kobe Bryant.
Since retiring from basketball, O'Neal has become a basketball analyst and frequently uses his Twitter profile to share his thoughts regarding the NBA. He recently picked the best duo in history, and fans reacted to it.
•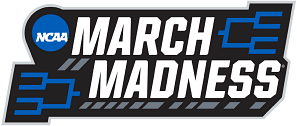 ---
Shaquille O'Neal picks the best duo in NBA history
Shaquille O'Neal and Kobe Bryant were incredibly fun to watch. Besides all the success that they had, their style of basketball was very attractive and resulted in many highlights.
In their eight years together, Kobe and Shaq won three championship rings. They won them all in a row, an incredibly rare feat.
When they stopped winning championships, Bryant and O'Neal began falling apart. However, there is no doubt that they are one of the most successful duos in the league's history.
You may be interested in reading: When Shaquille O'Neal offered a teammate 10,000 dollars to fight Kobe Bryant: All you need to know
Due to this, it's not surprising that O'Neal picked himself and his former teammate as the best duo of all time. The image that he shared had a few other amazing duos, including Michael Jordan and Scottie Pippen.
---
NBA fans react to O'Neal's tweet
The basketball legend shared his thoughts regarding the best duo ever, but he also asked his followers to pick the best duo. O'Neal has nearly 16 million followers on Twitter and has received some interesting replies.
One Twitter user believes that LeBron James is so good that he is better than the greatest duo in the league.
Many basketball fans picked Michael Jordan and Scottie Pippen, which is no surprise. The Chicago Bulls duo won six championships together, including two three-peats.
You may be interested in reading: Top 10 most undeserving NBA All-Star Selections of All Time featuring Shaquille O'Neal, Michael Jordan & more
Besides achieving a lot of success as a duo, both Jordan and Pippen were incredible as individuals as well.
Some Twitter users believe that Jordan alone is bigger than both Shaquille O'Neal and Kobe Bryant together. Considering that MJ is regarded as the greatest basketball player of all time, it's easy to see why some people think that.
One of Shaq's followers posted a picture of Tim Duncan and Tony Parker, saying they are the best duo. Considering they won four championships together, they should be in contention.
Bill Russell and Sam Jones won 10 championships together during the golden years of the Boston Celtics. This would be the correct answer if Shaquille O'Neal wanted to pick the winningest duo.
Finally, someone picked Steph Curry and Klay Thompson.
While Cury and Thompson have never achieved a three-peat, they have won four championships together and are still active. The Golden State Warriors may not be contenders this season, but the duo could win another championship before retiring.