The ongoing Marcus Jordan and Larsa Pippen relationship has continued to make headlines. After the pair went public with their controversial relationship late last year, they have continued to gush over one another.
During a recent vacation, the pair were seen getting cozy on a boat, which once again stirred the pot in regards to what many consider to be a big controversy.
•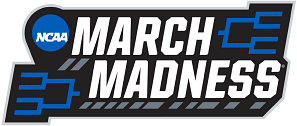 According to TMZ, the pair were onboard a massive yacht where they enjoyed time with friends. The outlet reported that the duo was still able to get away for some private time.
Of course, this isn't the first time that the couple has been spotted in public together.
Shortly after publicizing their relationship, the duo were heckled while watching a football game. Given the rocky friendship between Jordan's father, Michael Jordan, and Pippen's ex-husband, Scottie Pippen, it's no wonder that the couple has had their entire relationship under a microscope.
As it turns out, however, Larsa didn't know Marcus growing up as many have suspected. While there's a pretty significant age gap between the two, the notion that Larsa Pippen watched Marcus grow up before then getting into a relationship with him isn't true.
Larsa Pippen and Marcus Jordan's relationship
As Larsa Pippen has said, she has no idea what her ex-husband, Scottie Pippen, thinks of her new relationship. Despite that, Larsa notably spent the holidays with Marcus and his family. While there has been no word on whether or not that included his father, Michael Jordan, she believes his parents want him to be happy.
Similarly, she knows that her parents want her to be happy, regardless of the fact that Marcus is 16 years younger. She spoke in an interview with Tamron Hall to discuss their relationship:
"When you're an adult, I think your parents just want to see you happy. My parents want to see me happy. His parents want to see him happy."
(Suggested Reading: Fans hilariously react to Chet Holmgren transformation)
Given that Larsa didn't know Marcus Jordan growing up, many have wondered how the pair ended up getting to know one another. As Pippen revealed, the two were out as part of a group when she became jealous over another woman talking to Marcus:
"She was trying to talk to him, and I was getting jealous over it. And it was weird because I'm not really the jealous person, but I was jealous over the situation. And so then, I was thinking maybe I do really like him. That kind of sealed the deal."
Since then, the couple has been going strong, and if their latest vacation photos are any indication, they aren't splitting up any time soon.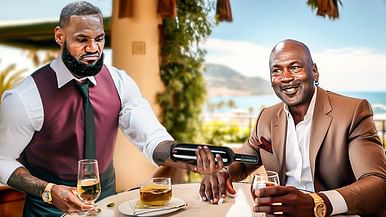 How is Michael Jordan officially richer than NBA's 10 richest players?!
Edited by Joseph Schiefelbein