The NBA 2K23 MyTeam Unlimited Tournament is a premier event for players to showcase their skills and compete for a chance at a $250,000 prize pool.
This tournament is open to all players who have reached level 40 in MyTeam mode and have a valid Xbox Live Gold or PlayStation Plus subscription. The tournament begins with an online qualifier, where players must play a minimum of five games to qualify for the live finals. The top 256 players from the qualifier will advance to the live finals, which will be held at the NBA 2K23 Studios in New York City.
In the live finals, players will compete in a single-elimination bracket until a champion is crowned. The tournament will be broadcast live on the NBA 2K Twitch channel, allowing players to watch the action and see who comes out on top.
•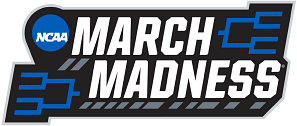 To prepare for the tournament, players should focus on building a strong team that can compete against the top players in the game. This includes selecting the best players, using the right strategies, and practicing as much as possible.
NBA 2K23 MyTeam Unlimited Tournament: Rules and regulations
NBA 2K23 Players are required to use the same team throughout the tournament and cannot make any changes to their lineup. In addition, players are not allowed to use any cheats or exploits to gain an advantage over their opponents, which is an obvious rule!
The tournament is a great opportunity for players to showcase their skills and compete against the best players in the game. Gamers need to be at least 18 years of age and residents of one of the following countries or regions:
"United States & D.C. (excluding AZ, CT, MD, and ND), Australia, Canada (excluding Quebec), Chile, Denmark, France, Germany, Great Britain, Greece, Greater China, Indonesia, Israel, Japan, Mexico, New Zealand, Norway, Philippines, Portugal, Republic of Ireland, Singapore, South Africa, South Korea, Spain, Sweden, Switzerland, Thailand, and Turkey (collectively, "Eligible Jurisdictions")"
The tournament in itself has been divided into 2 "tracks." Track 1 is for current-gen console players, meaning those using PS4 and Xbox One can play. Track 2 is available for PS5 and Xbox X/S users only. To stay up to date on the latest news and information about the NBA 2K23 MyTeam Unlimited Tournament, gamers can follow the official NBA 2K Twitter account and visit the official tournament website.
While the overall competition is surely going to be high, the reward of $250k means that the tournament is well worth the trouble for most NBA 2K23 gamers.