NBA 2K24 is now available for pre-order across all available platforms, and 2K Sports has once again followed the policy of releasing different editions. While you can get the core game from all of them, each edition differs in terms of offered content. Naturally, those with more content will also cost you more. Getting the most expensive edition might appear to be the smart choice. However, there are certain factors you should consider before making your pick.
The most important part is to know what each edition of NBA 2K24 will offer. Additionally, knowing the respective prices will help you understand which fits your budget. With so many editions on offer, let's look at what you'll receive with each and how much you will have to shell out from your pockets.
---
•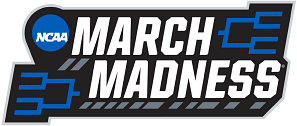 What are the different NBA 2K24 editions available for pre-order?
Three basic editions of NBA 2K24 will be available for buyers, and a limited WNBA version appears to be a GameStop exclusive. This article will elaborate on the three versions that will be available worldwide.
---
Kobe Bryant Edition
Price: $59.99 (PC/Xbox One/PS4)/$69.99 (Xbox Series XlS/PS5)
This will be NBA 2K24's standard version containing the base game and a handful of pre-order benefits. This is perfect if you want a casual experience or don't want to invest too much in online game modes. It's the cheapest version you could get, and your sacrifices will be directly related to the MyCareer and the MyTeam modes.
---
Black Mamba Edition
Price: $99.99
This edition is a good choice if you want to grind out the MyCareer and MyTeam modes. You'll get several goodies for the additional amount that will let you get a headstart. Moreover, the items bundled in this edition are exclusive or costlier when bought separately.
Here are all the extra items the Black Mamba Edition includes:
100K Virtual Currency
15K MyTEAM Points
2K24 Starting 5 Draft Box (3x Option Packs):
Pick 1 Amethyst (includes PG, SG, SF, PF & C)
Pick 1 Ruby (includes PG, SG, SF, PF & C)
Pick 3 Sapphires (includes PG, SG, SF, PF & C)
10 Box MyTEAM Promo Packs
Cover Star: Sapphire Card Kobe Bryant (24 era)
1 Diamond Shoe
1 Ruby Coach
2-hour Double XP Coin
10x 6 types of MyCAREER Skill Boosts
10x 3 types of Gatorade Boosts
2-hour Double XP Coin
4x MyCAREER T-Shirts, including:
Kobe Cover Star T-Shirt (Cover Art 1)
Kobe Cover Star T-Shirt (Cover Art 2)
WNBA Cover Start T-Shirt (Cover Art)
Kobe Cover Star T-Shirt (Achievements Design)
2K24 Backpack
2K24 Electric Skateboard
2K24 Arm Sleeves
---
25-th Anniversary Edition
Price: $149.99
This is the most expensive NBA 2K24 edition you could get, and it contains all the items that are included in the Black Mamba Edition. On top of all that, you'll get an annual NBA pass, which is perfect for following the sport in real life.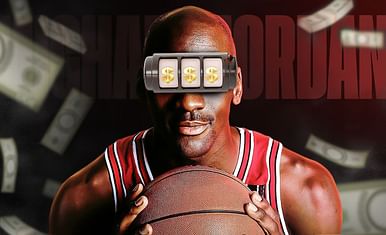 How did Michael Jordan's gambling "habit" taint his image?