With the NBA playoffs developing a full head of steam in the first round itself, getting hands on good story lines has been easy. In fact it is so easy that we have multiple situations developing all over the Western and Eastern Conferences. Stagnant offenses, lack of chemistry, lack of defense, buzzer beaters, overtimes, trash talking, fighting, flagrant fouls and wrong calls – you name it, it is all there. We look at the 10 most intriguing storylines developing in the first round of the NBA playoffs.
Honorary Mention
•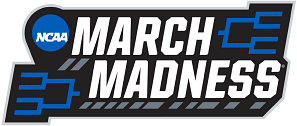 Nene
The Washington Wizards are 3-1 up in this first round match-up against the Chicago Bulls thanks to All-Star level performances from their starting center Nene. That's right NENE!
The mildly frustrating, extremely streaky Nene, who for some reason has decided to take his match-up with Joakim Noah a little too personally, and lit up the Defensive Player Of the Year for the first three games before being suspended for Game 4 after being ejected in Game 3. In the two games that the Wizards won in Chicago, Nene scored 24 and 17 respectively, while doing it with admirable efficiency and dishing out assists whenever he could.
Now we start with the real list:
10. Damian Lillard
Damian Lillard is a legitimate superstar. His contributions to the matches might be overshadowed by the brutality with which LaMarcus Aldridge is destroying the Houston defense, but watching Lillard play, no guy with even rudimentary hoops knowledge can deny that he doesn't look anything like what a player only one year removed from his rookie season should. Being heckled constantly by perhaps the most irritating player in the league a.k.a Patrick Beverley, he has contributed in pretty much everything for the Blazers and hit amazing clutch shots. All hail Dame!
9. Overtimes, Overtimes and more Overtimes
Playoffs are more competitive than the regular season in which many of the top teams generally sleep-walk through half of their match-ups. Even so, a first seed being pitted against an eighth seed is still not an even encounter. Tell that to the Western Conference and you are likely to have punches thrown your way. It is nothing short of a blood-bath in the West right now.
Every team has dropped a game and most of them have dropped one at home. Even the San Antonio Spurs, who are generally infallible in the first round, have lost two and are down by one against the Dallas Mavericks. Six out of the first 24 matches in the first round have gone to overtime. That is an amazing number for a first round match-up. And among the other matches, there have been more nail-biting finishes than ever.
In fact, the only series bereft of any level of competitiveness is perhaps the Heat-Bobcats match-up. And even that has had it's moments, whether it be the hard fouls, or the Heat failing to turn it on and getting it done, or James staring directly at Michael Jordan while going for a fast break dunk without looking at the rim. Choose your pick.
It is a good time to be an NBA fan right now.
8. Chris Paul and the playoff bashing
How many times have you heard this sentence, "Chris Paul is an amazing point-guard but he has never won anything." or, "Chris Paul is the best PG in the league but he cannot win a playoff series." If you have been an NBA fan long enough, you have come across these sentences and you have stopped and wondered whether they are actually true. Paul is one of the most clutch players in the NBA and has one of the most visible and jaw-dropping ON/OFF fourth quarter switches, but he dropped the ball in Game 1 of their series against Golden State.
He is solely responsible for the Chris Paul and playoff mediocrity storyline taking over the internet. Although the Clippers redeemed themselves in Game 2 and 3, a 3-0 score would have looked much better than a 2-1 score. You never know when Stephen Curry decides to go on one of his 3-point scoring binges do you? And just like that, that's precisely what happened last night in Game 4, as the Warriors drew level 2-2.
7. James Harden
James Harden has always been more frustrating than awe-inspiring. If there was ever a player who could give DeMarcus Cousins a run for his money in the "lack-of-commitment" department it is Harden. Agreed that the Blazers took away his bread and butter by their lack of fouls, something that Harden thrives at when it comes to scoring, but Harden has been downright ugly from the 3-point range. Also, his lack of defense must be giving Dwight Howard nightmares in his sleep.
It was an open secret that the Blazers were going to exploit Harden's defensive inefficiency by using Wesley Matthews post the living crap out of him, but getting posted up is one thing and giving close to three back door cuts, jumping for steals and literally losing your man on defense is entirely another matter. He better rectify the mistakes before, "FEAR THE BEARD" takes an altogether different meaning for Houston fans.
6. Dallas Mavericks
The Dallas Mavericks must have had an ominous feeling going into their first round match-up against the Spurs. How do you stop the most efficient offense in the NBA with one of the worst defenses in the league? Well they have pretty much held their own till now. The odds of them beating the Spurs are still unlikely, but this series features match-ups that don't really appear on paper when comparing teams.
Dirk Nowitzki and Tim Duncan are the two greatest power forwards in the game. Rick Carlisle and Gregg Popovich are two of the best coaches in the game. The series is full of beautiful basketball, smart coaching and veteran presence. Vince Carter just sank the Spurs with his dagger in Game 3 and the Spurs are down 2-1. Who ever thought the Mavs could put up a fight? But when you have Nowitzki slogging away on the floor with his uncomfortable drives and one-legged step-back jumpers, it is best not to rule anything out. Don't panic San Antonio fans, this is not the same as 2008, or is it?
5. The Dinosaurs at work
The series between the Brooklyn Nets and the Toronto Raptors is fascinating for a variety of reasons. It has a team, once touted as a lottery team after trades to get rid of Rudy Gay, trying to win its first playoff series in years, and one team with a humongous tax bill trying to prove that big bucks do in fact help you win. The Raptors GM called out the Toronto fans to support the team, saying to a crowd of thousands, "F*** BROOKLYN" – a stunt that got him a fine from the NBA.
The internet has been rife with memes calling KG and Paul Pierce dinosaurs and they have taken that as fuel to drive them forward. In Game 1 Paul Pierce gave the Raptors the veteran treatment, leading them to a win, and after hitting a particularly difficult turnaround jumper, mouthed, "This is what I do! This is why they got me here!"
Well that is true Paul Pierce. But this may well turn into a long series. Please do it more often and regularly. Some of us do still think you are worth the money. Dinosaur or not.
4. LaMarcus Aldridge
If the Houston Rockets ever thought that their first round series was going to be a cake-walk they clearly did not read the scouting report well. This series is going to be long and when I say long, I mean replete with overtimes, flagrant fouls, Hack-A-Howards, buzzer beaters. Aldridge has destroyed Houston in the first two games and become one of the few players since 1985 to post two consecutive 40+ point games. The rest of the players on the list? – Magic Johnson, Michael Jordan, Shaquille O'Neal, Kobe Bryant, T-Mac to name a few.
A good company to associate with. Had it not been for Troy Daniels' (WHO?) 3-pointer in Game 3 overtime, the Rockets would be back home after having been swept 4-0, something no NBA team is proud of. Best of luck, Houston, you are going to need it.
3. The Indiana Pacers
How can such a dominant team like the Pacers be losing to a fringe playoff team like the Atlanta Hawks? It is fairly easy actually. Firstly, you do not recognize mismatches on the roster, stubbornly forcing your 7-foot-2 big man to frantically chase floor spacing power forwards all over the court. Then you still keep playing that 7-foot-2 center in spite of the fact that he has clearly been in a funk for the past three or so months and not manufactured a single good look at the rim, whose rebounding numbers look like a point guards', and lastly you do absolutely nothing to fix your team's broken offense.
Does it sound like I am pointing fingers at Frank Vogel? Of course it does. The Pacers never had a good offense, but what they are currently doing is downright ugly. Botched possessions, isolation heavy plays, too much ball hogging and no floor spacing. You mix any of these things in any proportion and you get the Pacers' offense. The Pacers really need to get their stuff together if they do not want their WTF extravaganza, which started early January, to be used as a benchmark against all the mid-season swoons that good teams undergo.
2. Kevin Durant and Russell Westbrook's offense
The Oklahoma City Thunder and the Memphis Grizzlies ought to have had enough of each other by now. But clearly the basketball gods want nothing more than to see the Thunder and the Grizzlies having a go at each other again, and again, and again. Kevin Durant and Russell Westbrook's horrendous shooting performances have taken all the bite out of the match-up. They have been so bad that nobody is even giving the Grizzlies credit for the wins. They win because Durant and Westbrook cannot score.
In game 4 Durant and Westbrook were a combined 11-of-45 from the floor. For a team to boast of two All-stars and watch them stumble and bumble to such shooting nights can give the fans as well as the coach a collectively huge headache. The Thunder will turn it around eventually; let's just hope they have enough left to fight for when that time finally comes. If not Westbrook and Durant then Reggie Jackson it is.
1. Donald Sterling
We are talking about storylines here. How can we forget LA? Los Angeles always, and I mean ALWAYS, finds a way to stay in the limelight. The current cherry on the cake is Donald Sterling's, owner of the Los Angeles Clippers, alleged racist remarks. Donald Sterling supposedly has been caught on an audio tape leaked by TMZ making racial remarks while talking to his girlfriend. Racism has always been an extremely sensitive issue, more so when it comes to the NBA in which majority of the players are African-American. Donald Sterling has had a history of racial insensitivity, being involved in multiple law-suits, the most high-profile of them being Elgin Baylor's accusations of racial discrimination.
This topic might be the subject of a new article altogether but as of now this controversy has taken the league by storm. What this does to the collective psyche of the Clippers locker room remains to be seen, but it is no secret that playing for an owner who looks upon his black players as slaves is not a morale booster. And clearly, it looked like the players were distracted out on the court in Game 4.
Onto Game 5 in the LAC-GSW series we go.