Buddy Hield and the Indiana Pacers have failed to agree to a new deal that would keep the veteran sharpshooter with the team long-term. After extension talks between the two sides stalled, Hield and the Pacers are in search of a suitable trade heading into training camp and the start of the season.
Hield rejected the Pacers' offer and is expected to hit free agency next summer if he doesn't get traded soon. The 30-year-old shooting guard is on an expiring contract, worth $19.2 million, and the Pacers don't want to lose him without getting something back in return.
•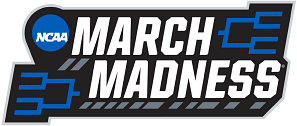 With that in mind, here's a look at teams that could land Buddy Hield, who is expected to attract significant trade interest.
Top five landing spots for Buddy Hield
#5, Toronto Raptors
The Toronto Raptors have a plethora of forwards available on the roster, but they lack 3-point shooting, even though both Dennis Schroder and Pascal Siakam can shoot from the perimeter.
With Siakam and Scottie Barnes untouchable in trade talks, OG Anunoby could be the only option Toronto can sacrifice to land Buddy Hield, who will give extra firepower to the Raptors from the 3-point line.
#4, New York Knicks
Like the Raptors, the New York Knicks are in need of an elite shooter, as Jalen Brunson and Julius Randle have not been consistent from beyond the arc. The same goes for RJ Barrett, and that inconsistency cost the Knicks during the playoffs.
Thus, landing Buddy Hield could make sense for New York in an effort to add more perimeter shooting and take some burden off Brunson, Barrett and Randle.
#3, New Orleans Pelicans
It is important to note here that Buddy Hield will improve a team's 3-point shooting and will offer another scoring option to teams that should be considered playoff contenders in both the East and West.
The Pelicans have their Big Three in CJ McCollum (38.6% from 3-point range), Brandon Ingram (39.0%) and Zion Williamson, but last season showed that another great player is missing from the roster for them to maintain a contending status from start to finish.
Ingram and Williamson missed several games last year, which led to the Pelicans' collapse in the second half of the season. The Pelicans have players available to put together a package, so it would make sense for them to land Hield and bring an elite shooter, as Hield shot 42.5% from beyond the arc last season.
#2, Miami Heat
It would make sense for the Miami Heat to trade for Hield only if they fail to land Damian Lillard. Miami can create a package around Tyler Herro and exchange an elite sharpshooter for another elite, but more experienced and better, two-way, player.
The Heat aim for another NBA Finals run this season, and trading for Hield would make up for their failure to sign Lillard if talks with the Portland Trail Blazers come to an end.
#1, LA Lakers
Like the Heat, the LA Lakers can put together a package around D'Angelo Russell and trade for Hield.
Hield can offer an extra 3-point option, alongside Austin Reaves, while the young star guard and Gabe Vincent could cover Russell's departure. The Lakers pursued Hield last season, and it remains to be seen if they will give it another try.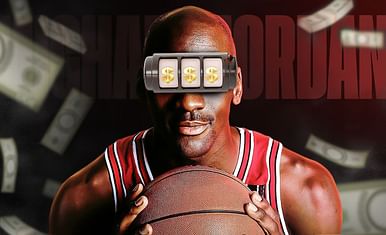 How did Michael Jordan's gambling "habit" taint his image?
Edited by Joseph Schiefelbein