Zion Lateef Williamson plays for the New Orleans Pelicans in the National Basketball Association. Born on July 6, 2000 in Salisbury, North Carolina, he is a professional American basketball player. After attending Spartanburg Day School, Williamson entered Duke University in 2018. Zion Williamson was born into an athletic family and he learned to play basketball from his mother. In 2019, Williamson joined the NBA when the Pelicans selected him in the 2019 NBA draft with the first overall pick. He became the 4th youngest NBA player in 2021 to be selected as an NBA All-Star. Zion Williamson is also selected as an NBA All-Rookie First Team in 2020.
| | |
| --- | --- |
| Name | Zion Lateef Williamson |
| Net Worth | USD 18 million (2023) |
| Age | 23 years |
| Residence | North Carolina |
| Position | Power forward |
| Marital Status | Unmarried |
| Source of Wealth | Basketball |
| Salary | 7.3 million USD |
| Endorsements | Jordan, Mountain Dew, Gatorade, Panini |
| Endorsement Earnings | USD 20 million |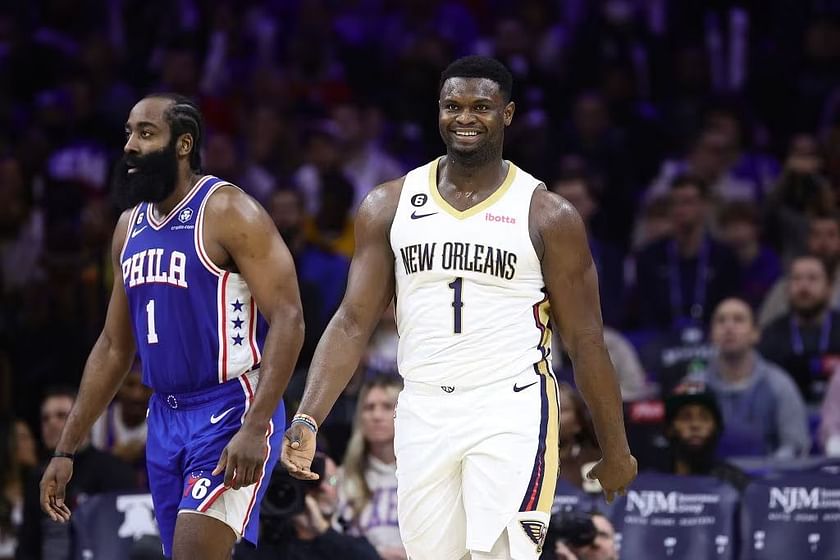 How Much is Zion Williamson Net Worth in 2023?
As of 2023, the net worth of Zion Williamson is estimated to be around USD 18 million. The professional basketball player earns an impressive fortune from his NBA career, endorsements and other investments.
The New Orleans Pelicans picked him up in the 2019 NBA draft with the first overall pick. Earlier, he played a freshman year with the Duke Blue Devils. Currently, the pro player is earning a huge income from his profession. This is just the start of his NBA career and his net worth is most likely to grow tremendously in the future. Zion is a talented power forward of the Pelicans who has displayed great skills, dexterity and competency on the court. His current net worth comprises earnings from his NBA career, brand endorsements, and other sources. With the rise in his popularity and experience, we can expect his net worth and fortune to grow more in the future.
Zion Williamson Salary
According to Forbes, Zion Williamson's salary is 7.3 million USD. He has been playing for the New Orleans Pelicans since 2019. He joined the team by signing a four-year agreement worth USD 44 million. Later, he signed some contract extensions with the franchise to move a long way. The star NBA basketballer has multiple contributing agents to his salary.
In the 2019-20 season, Zion Williamson was paid a salary of USD 9, 757, 440. During the 2020-21 and 2021-22 seasons, Williamson received USD 10,2454,480 and USD 10,733,400 as a salary, respectively. These amounts are paid to the athlete by his NBA franchise the New Orleans Pelicans. Given his temperament and dedication to the game, we can expect his salary to add more figures for him in the future. He is already the fourth youngest NBA player to be chosen as NBA All-Star. Zion was named ACC Athlete of the Year, ACC Player of the Year and ACC Rookie of the Year when he was representing Duke University.
Zion Williamson Endorsements
Zion Williamson has been labelled by some United States media outlets as the most marketable NBA player after LeBron James. Creative Artist Agency (CAA) represented Zion, one of the youngest NBA faces. He is expected to grab several endorsement deals in the future. Williamson is already with Jordan to have a signature shoe.
Currently, the professional basketballer is endorsing several brands, including Jordan, Mountain Dew, Gatorade, 2K Sports, Panini, Fanatics etc. Let's have a look at his agreements with brands!
Zion Williamson proceeded to crack a 7-year shoe deal worth USD 75 million with the Jordan brand. He then released his first signature shoe named the Jordan Zion 1. Jordan is now a famous shoe brand. It features signature sneakers for Chris Paul and Russel Westbrook. Zion is expecting to be the future face of the brand.
The pro basketballer came under a multi-year endorsement contract with the sports drink leader Gatorade. He was featured in the ad for Bolt24. The amount of the agreement wasn't revealed publicly but according to reports by Forbes, he is likely to get a seven-figure amount as an endorsement fee. Gatorade's global head for sports marketing, Jeff Kearney once stated that Zion is pretty interested in what Gatorade can do for him from his career and performance viewpoint.
In October 2019, the athlete signed a 5-year contract to endorse Mountain View. In collaboration with Ceaux Artwork, Mountain Dew pledged to strive to make Zion's vision a reality by creating the 'Zanos Mode' basketball court in Stewart Park.
Williamson is also in a trading-card agreement with Panini America. Panini is the globe's largest licensed entertainment and sports brand. It manufactures trading cards for NBA players and college basketball exclusively. In September 2019, the company released the first Zion-autographed trading cards in Panini America's 2019 Contenders Draft Picks Basketball.
Furthermore, the Pelicans power forward moved to sign a three-year brand endorsement contract with NBA 2K. It is a series of basketball simulation video games that were developed and published in September 2019 by 2K Games.
Also, Williamson has an association with SLAM for an NFT collection. The joint of Zion and SLAM features two iconic magazine covers along with the first-ever digital basketball. This digital presentation comes in four limited-edition tiers – Basic, Gold, Gold Autographed and Platinum Autographed.
Zion Williamson Investments
The American basketball player also possesses a business-oriented thought process. He has made some considerable investments in the market, both individual and collaborative. One of the latest investments by Williamson along with other NBA star Andre Iguodala and seven other investors is in Whatnot. Whatnot is an online community market platform. This channel raised USD 224,000,000 in September 2019.
Since Zion is a fan of luxury cars, he owns a custom Ford Raptor. It is specifically designed by DreamWorks Motorsports for Zion Williamson. In addition to that, Zion also has two models of Mercedes-AMG – Mercedes AMG 63 and Mercedes AMG GT 4-door Coupe. Zion was also noticed wearing a gold and diamond Rolex watch during the 2019 NBA draft. This single watch is worth USD 120,000. He also owns a custom Thanos-inspired Infinity Gauntlet chain worth USD 50,000 for his 20th birthday. It is decorated with diamonds and various other expensive gems.
Zion Williamson Other Sources of Income
Doubtlessly, Zion Williamson is a famous personality in the zone of basketball. He is an iconic player of the league with a massive fan base across the globe. Zion started his NBA professional career just 4 years before and attained prestigiousness in such a short period of time. Meanwhile, his success on the court also has opened wide doors for huge earnings and fortune. He is one of the highest-paid athletes in the sports world.
The main source of income for Zion is, of course, his professional basketball career. Additionally, he does plenty of brand endorsements to earn more fortune. Williamson is also a good investor and has already been invested in several businesses, properties and other luxury items. All these sources, collectively, are raising impressive income for the pro basketballer.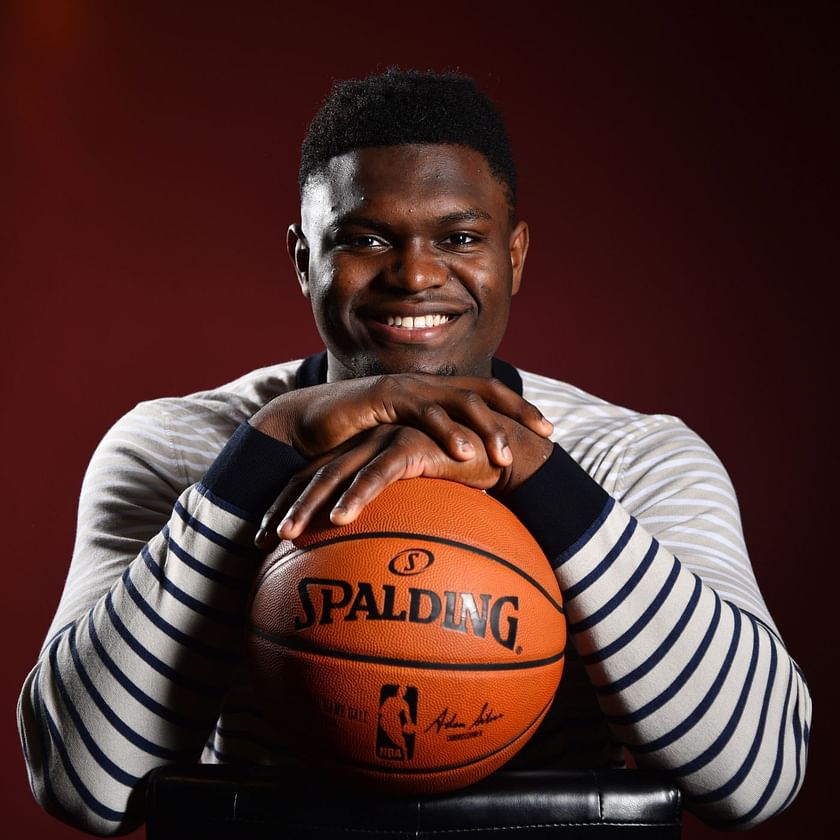 Zion Williamson House
The residence of the NBA superstar Zion Williamson is located in North Carolina. When Zion was committed to playing for Duke University, his family shifted to a mansion in North Carolina that is worth 950,000 USD.
Zion Williamson Car
Zion Williamson has custody of different cars in his fleet. He loves to drive luxury cars and wants to keep his passion alive forever. In the fleet of luxury cars, Zion includes three Mercedes AMG models along with Jeep Wrangler. Mercedes AMG G63 is a luxury symbol with great off-road specifications. It can generate 416 HP and is committed to delivering a great level of comfort and pleasure to drivers. It costs Zion USD 130,000.
Mercedes AMG GT 4-door Coupe belongs to E-Class and comes equipped with a 4L V8 biturbo engine. It is worth USD 100,000. Mercedes AMG S63 is a full-sized luxury saloon car with unique safety features and comfort for passengers. The powerful 6-cylinder engine can attain a max speed of up to 130mph. Jeep Wrangler is perfect for both off-rad and normal tracks. The four-door vehicle is a compact SUV with a peak power of 470 HP.
Zion Williamson Charity Work
Zion Williamson also doesn't miss opportunities to do some philanthropic work. During the peak of the COVID-19 pandemic, Zion pledged to pay the full-month salaries of all employees who are employed at the Smoothie King Center. It was the time when the 2019-20 NBA season was suspended due to COVID. Following this, many other NBA players came forward to get together for the betterment of the arena workers during tough times.
FAQs
Q. How old is Zion Williamson?
A. Zion Williamson was born on July 6, 2000 in Salisbury, North Carolina. He is 23 years old in 2023.
Q. Is Zion Williamson an NBA champion?
A. No, Zion Williamson is still waiting for his first NBA championship title in the pro league. He is a 2-time NBA All-Star.
Q. How tall is Zion Williamson?
A. Zion Williamson is 6 feet and 6 inches (1.98m) in height.
Q. Is Zion Williamson married?
A. No, Zion Williamson is unmarried. He is in a relationship with his girlfriend Tiana White.
Q. What is the net worth of Zion Williamson?
A. Zion Williamson's net worth is estimated at USD 18 million in 2023.