Phoenix Suns center DeAndre Ayton is said to be distressed over the alleged pregnancy of girlfriend and adult film star Katt Leya. Fans have likened it with that of another NBA star Zion Williamson.
Word on the pregnancy and how the Bahamas native reacted was shared by Wags Unfiltered on Instagram. He says that a source reached out and said that Leya is pregnant, but when told about it, Ayton vehemently denied that the child is his.
Wags Unfiltered, though, highlighted that the news of Leya's pregnancy and if Ayton is the father of the child is yet to be verified.
•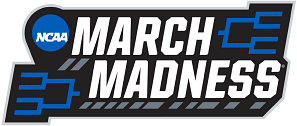 DeAndre Ayton and Leya seemingly confirmed the status of their relationship when they were recently seen together on a Snapchat video, with the NBA star shirtless while brushing his girlfriend's hair.
Unsurprisingly, fans drew similarities between Ayton's situation with Zion Williamson's, with the latter being reportedly involved with adult film star Moriah Mills.
Mills claims that the New Orleans Pelicans All-Star got her pregnant amid news that Williamson is expecting a baby girl with his current girlfriend. Williamson has chosen to remain silent on the issue but has the support of his family and friends.
---
Deandre Ayton's experience with national team could be key for his 2023-24 season
NBA big man DeAndre Ayton has sharpened his skills this offseason by playing for the Bahamas men's national basketball team.
The Nassau-born Phoenix Suns center joined fellow NBA stars Eric Gordon and Buddy Hield in helping the Bahamas earn a berth in the qualifying tournament for the 2024 Paris Olympics.
DeAndre Ayton had a different bounce to his game during the tournament, displaying his improved level of play at both ends of the court.
If he sustains that form, he could be of big help to the Suns next season as they look to go deep in the competition. Bradley Beal and Gordon are among the key additions to the core of Devin Booker, Kevin Durant and Ayton. The team also has a new coach in Frank Vogel.
Last season, the top overall pick in the 2018 draft posted averages of 18 points and 10 rebounds. In the playoffs, though, he struggled with averages of 13.4 points and 9.7 rebounds with Phoenix, who lost in the Western Conference semifinals to eventual NBA champions Denver Nuggets in six games.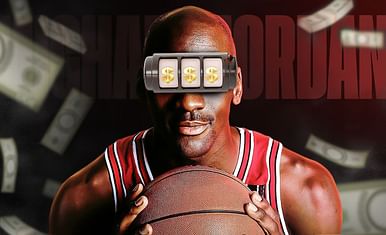 How did Michael Jordan's gambling "habit" taint his image?