An unusual incident has occurred in women's college basketball, as the LSU Tigers have reportedly suspended star player Angel Reese. Reese was not in the lineup for the game against Southeastern Louisiana, and there is no indication why she has been left out of the team.
There has been a lot of speculation about her absence, with rumors tending to her being suspended because of a low GPA.
"LSU star basketball player Angel Reese has been suspended...it's being alleged that's it due to a low GPA," Daily Loud posted on X.
•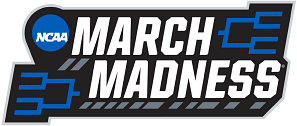 Flau'jae Johnson's mother, Kim Brooks, has also accused Reese of having a GPA lower than 2.0.
The rumor can only be confirmed by the university since no official data on the student-athletes GPAs exist. That said, players can't play collegiate sports, whether basketball, football or volleyball, if they have a GPA of less than 1.8. So if that happened in Reese's case, then her GPA could be lower than 1.8.
LSU coach Kim Mulkey was asked about Reese's absence against the Lions, to which she replied:
"Angel was not in uniform. Angel is a part of this basketball team, and we hope she's back with the team soon. I'm not gonna answer any more than that."
Fans would be eager to know when Angel Reese returns to the floor and whether any explanation will be given for her absence.
---
How did the Angel Reese controversy begin?
The drama featuring Angel Reese started earlier in the week, when she didn't play in the second half of LSU's victory over Kent State. Coach Mulkey didn't provide any reasons for that, merely saying it was a "coach's decision."
Some believe that the feud between the mother of Reese, Angel Webb, and the mother of her teammate, Flau'jae Johnson, could be behind the controversy.
Angel Webb recently posted an Instagram story criticizing a message she received.
"Folks pls do not send me long text msgs with a bunch of grammatical errors it gives me a headache," Angel Webb wrote. "How do I know you said what you said if I can't understand what you're saying?"
Flau'jae Johnson's mother, Kim Brooks, responded with her own Instagram story and hinted at Angel Reese allegedly having a GPA of "2.0 or less."
"You definitely know about grammar errors when your daughter got a 2.0 or less GPA," Brooks wrote. "Stop being petty, fake and hateful, and take responsibility for you and your daughter's actions."
This is an uncomfortable situation for Angel Reese, who is coming off a stellar 2022-23 season with LSU. She led the university to a 34-2 record and the Final Four, where the team claimed the national championship. Reese was named the MVP.
Reese had averages of 23.0 ppg and 15.4 rpg last season, along with 34 double-doubles, setting a single-season record.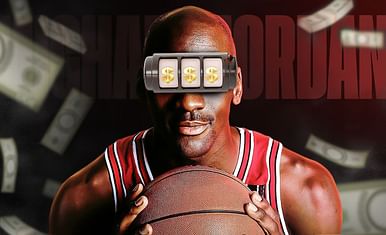 How did Michael Jordan's gambling "habit" taint his image?