Racism remains one of the major social issues in the world, and even NBA legends like Michael Jordan and Magic Johnson had to deal with it during their playing days due to their skin color. However, there were times when racism didn't point towards Black people only, but against whites as well.
This is what Jordan once said while speaking about white players not making it to the league because scouts and executives thought they couldn't play as good as Black players.
"I had white friends that wouldn't get picked up because scouts didn't feel they could play as good as the Black guys could play. That's not fair, but that happens," the six-time NBA champion and Finals MVP once said.
•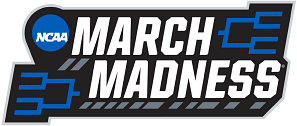 Of course, there have been several white players that have been elite in the league, from Larry Bird to Dirk Nowitzki to Steve Nash and to Nikola Jokic in the league's modern era.
For his part, Michael Jordan had to deal with a lot of racism issues during his playing days. As a Black athlete, he dealt with racism during college and his time in the NBA.
Despite his fame and power as the top basketball athlete, he usually had a neutral political stance and avoided addressing such contemporary issues. As a result, he had been called out by people about his stance on racism.
When Michael Jordan didn't endorse a Black Democratic candidate
Probably the moment that defined Michael Jordan's neutral political stance was his refusal to endorse a Black Democratic candidate in the Senate elections in 1990.
Former mayor of Charlotte, Harvey Gantt, was the Democratic candidate, while the Republicans supported Jesse Helms, who had been accused of being a racist. Gantt would have become North Carolina's first African American senator should he have won, and things might have been different if Michael Jordan had endorsed him.
This never happened, though, as Michael Jordan, who was famous even before creating the Chicago Bulls' dynasty, adopted a neutral political stance and didn't support Gantt.
"Republicans buy sneakers, too," Michael Jordan said, via Time. His refusal to endorse Gantt hurt the candidate's chances to win and Helms went on to win the election5(53% - 47%).
The NBA legend later addressed his decision, noting that he cared more about his image and remaining popular than politics.
Moving forward, though, Jordan became much more active and engaged in social issues. He has condemned police brutality (George Floyd's murder) multiple times over the past decade or so, while endorsing players from all sports in their decision to kneel during the national anthem.
Jordan joined LeBron James and other NBA superstars of the modern era who speak their minds on racism and social issues. Maybe if one of the all-time greats didn't care too much about his brand during his playing days, he would have been more helpful in the battle against racism.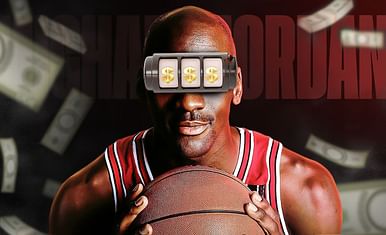 How did Michael Jordan's gambling "habit" taint his image?
Edited by Joseph Schiefelbein