LeBron James and Steph Curry are two of the NBA's biggest headliners. Last season, Curry broke Ray Allen's career 3-point record, while James is about to overtake Kareem Abdul-Jabbar's all-time scoring mark this month.
Fox Sports analyst Nick Wright, however, sees a glaring difference between Curry's chase of Allen's record and James' pursuit of Abdul-Jabbar's career scoring crown. Here's Wright on how the media has been treating the four-time MVP's future date with history:
"There was more god dog hype and discussion and flowers when Steph Curry was about to break Ray Allen's 3-point record. … That was a record that we knew forever was gonna be broken inevitably. Unbroken after Steph breaks it; no one might break Steph's part of it, but more people breaking Ray Allen's record.
•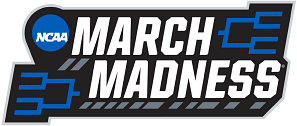 "Wilt (Chamberlain) broke the (scoring) record on Valentine's Day 1966. Kareem (Abdul-Jabbar) broke the record in April of '84. So, he's held the record for longer than LeBron's (James) been alive. And people are now trying to retcon the idea that, 'Oh yeah, this was inevitable. We always knew LeBron will get there.' No, they didn't."
Ray Allen broke Reggie Miller's 3-point record on Feb. 10, 2011. He did it at TD Garden, the Boston Celtics' home floor, in a game between the home team and rivals, the LA Lakers.
Ten years later, Steph Curry dethroned Allen for the same record against the New York Knicks at Madison Square Garden in December 2021. Weeks leading into the game, it felt like almost every basketball fan knew what was about to happen every time Curry played.
There was so much hoopla surrounding the chase that it felt like it had become a national pastime. LeBron James himself monitored Curry's progress every game.
The hype and excitement surrounding "King James'" run at Abdul-Jabbar's record seem more subdued than the hoopla hounding Curry last season. Perhaps it's the LA Lakers' struggles that have put a damper on James' incredible season and pursuit of perhaps the most hallowed individual achievement in basketball.
On April 5, 1984, Kareem Abdul-Jabbar took the record from Wilt Chamberlain. "The Captain" has held it since then for 38 years. That LeBron James, who wasn't alive at that time, will break it in the next few days seems lost on many fans.
---
Nick Wright urges fans and the media to recalibrate their opinions of LeBron James' GOAT case
Nick Wright has taken a lot of heat in the past when he named LeBron James the greatest basketball player ever. He probably caused plenty of misery among Michael Jordan fans when he relegated "His Airness" to third on his list. Wright had Kareem Abdul-Jabbar as the second-best behind the current LA Lakers superstar.
Here's Wright on what the media should do with LeBron James nearing the summit of the NBA's all-time scoring ladder:
"I would like the basketball media to reconcile the fact that a lot of their long-standing LeBron James takes and opinions have been so utterly debunked by his continued play.
"At least open the aperture enough to have the conversation of, 'OK, even if he doesn't get to six rings, at some point, is the basketball life great enough that we can have the conversation about is he the greatest player ever?'"
The veteran sports analyst's arguments may sway some, but many others are not buying his rationale. Despite James soon grabbing the scoring record after already moving into fourth place in the all-time assists rankings, some still have Jordan as the GOAT.
Edited by Michael Macasero