The LA Lakers kicked off the NBA trade season by acquiring Rui Hachimura from the Washington Wizards on Monday. Hachimura is a former lottery pick in 2019 and has played well for the Wizards this season. He's expected to provide size and depth for the Lakers.
Meanwhile, Jonathan Isaac finally made his return to the court on Monday against the Boston Celtics. Isaac missed 211 games due to an injury he suffered inside the NBA bubble in Orlando two and a half years ago.
Here is the latest NBA news roundup for Jan. 24 brought to you by Sportskeeda.
•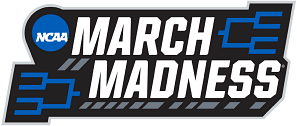 ---
LA Lakers acquire Rui Hachimura from Washington Wizards
The LA Lakers finally made a trade on Monday, acquiring Rui Hachimura from the Washington Wizards in exchange for Kendrick Nunn and three second-round picks. It's a low-risk, high-reward trade for the Lakers given that Hachimura is just 24 years old.
Hachimura is also a restricted free agent at the end of the season, which means the Lakers can match any offer he receives this summer. Lakers general manager Rob Pelinka had nothing but praise for the Japanese star, who is expected to provide size and depth for the team.
"We are excited to welcome Rui and his family to the Los Angeles Lakers," Pelinka said. "Adding both size and depth to the wing position has been a goal, and the chance to accomplish that by acquiring a player with Rui's two-way skills and upside was an opportunity that doesn't present itself often."
Also Read: LA Lakers fans' opinions divided on the Rui Hachimura trade
---
Jonathan Isaac plays first NBA game since Aug. 2, 2020
It has been a long road to recovery for Jonathan Isaac of the Orlando Magic. Isaac first suffered a bone contusion on his left knee last Jan. 1, 2020, and was ruled out for eight to 10 weeks. He made his return inside the NBA bubble, but suffered a torn left ACL after two games.
Isaac missed the rest of the 2019-20 season, as well as the 2020-21 and 2021-22 seasons, due to the injury. After missing a total of 211 games for the Magic, "Judah" finally returned to the court against the Boston Celtics on Monday. He finished with 10 points, three rebounds and two steals in just 10 minutes.
"It felt fantastic," Isaac said after the Magic's 113-98 win. "Tonight is barely scratching the surface of what this team is trying to be. I really do believe the sky is the limit."
Also Read: NBA scout urges Utah Jazz to acquire James Wiseman, says he'll be better than Walker Kessler
---
LeBron James and Jrue Holiday named Players of the Week
LeBron James of the LA Lakers and Jrue Holiday of the Milwaukee Bucks were named NBA Players of the Week for Week 14.
James led the Lakers to a 3-1 record last week, averaging 35.0 points, 9.0 rebounds and 7.0 assists per game. "The King" has been playing unbelievable basketball since turning 38 years old last Dec. 30. He has to carry the Lakers in the absence of Anthony Davis, who has been out due to injury since Dec. 16.
Meanwhile, Holiday showed last week why he's one of the best two-way players in the NBA. He averaged 33.3 points, 4.7 rebounds and 9.3 assists, while helping the Bucks to a 2-1 record. He had to play like an All-Star because Giannis Antetokounmpo was dealing with an injury.
Also Read: LA Lakers front office, ownership punishing LeBron James; Anthony Davis could return next week, and more
---
Orlando Magic stun Boston Celtics, snap 9-game winning streak
The Orlando Magic stunned the Boston Celtics 113-98 on Monday to snap their NBA-leading nine-game winning streak. Paolo Banchero led the Magic with 23 points, five rebounds and two assists, while Wendell Carter had 21 points and 11 rebounds.
Cole Anthony added 18 points, five rebounds and four assists off the bench. Jonathan Isaac contributed 10 points, three rebounds and two steals in his first game in more than two years. The Magic have now won three straight games against the Celtics, winning the season series 3-1.
Meanwhile, Jayson Tatum had 26 points, six rebounds and seven assists for the Celtics. Jaylen Brown finished with 26 points, five rebounds and three assists. Boston were without two key players in Marcus Smart and Robert Williams III.
Also Read: Who are Jaylin Williams' parents and what history did he create when he was drafted by OKC Thunder?
---
Complete NBA scores for Jan. 23
There were seven games on the NBA schedule for Monday night. The Milwaukee Bucks dropped 150 points against the Detroit Pistons, while the Houston Rockets finally snapped their 13-game losing streak.
The Chicago Bulls won their third straight game by beating the Atlanta Hawks. The Utah Jazz, Portland Trail Blazers and Sacramento Kings all earned easy blowout victories.
Here are the complete NBA scores for Jan. 23:
Milwaukee Bucks def. Detroit Pistons 150-130
Orlando Magic def. Boston Celtics 113-98
Houston Rockets def. Minnesota Timberwolves 119-114
Chicago Bulls def. Atlanta Hawks 111-100
Utah Jazz def. Charlotte Hornets 120-102
Portland Trail Blazers def. San Antonio Spurs 147-127
Sacramento Kings def. Memphis Grizzlies 133-100
Also Read: Who is Ja Morant's father Tee Morant? All you need to know as he gets into it with Shannon Sharpe
Edited by Juan Paolo David