Jaylin Williams was selected 34th overall by the OKC Thunder in last year's NBA draft. Williams played two seasons for Arkansas, becoming a starter in his sophomore season. He also made history by becoming the first player of Vietnamese descent to be drafted in the NBA.
Williams was born in Fort Smith, Arkansas to Michael and Linda on June 29, 2002. His father is African American, while his mother is of Vietnamese descent. They have been very supportive of Jaylin, as well as their four other children.
The Thunder big man has three brothers — Mikey, Marquis and Montell, and one sister named Synora Phillips. Her sister lives in Oklahoma City, and he's happy that he's able to interact with her and his nephew and niece regularly.
•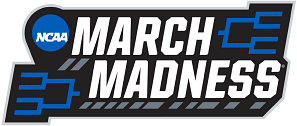 In an interview with Alex Kennedy of Basketball News, Jaylin Williams discussed his Vietnamese heritage. Williams was very happy that he made history and loves the support he's getting from Vietnam.
"Honestly, it's amazing," Williams said. "I didn't know that I was going to be first until a couple weeks before the draft. It's honestly crazy, with how long the NBA has been around and how big it is over there. Just the love that I've gotten from Vietnam and people who are supporting me from that area, it's crazy."
UCLA's Johnny Juzang, who is also of Vietnamese descent, went undrafted last year. He was signed by the Utah Jazz in the offseason and plays for them on a two-way contract.
Williams and Juzang were not the only players of Asian descent who declared for the draft. Kai Sotto of the Philippines, Hyun-jung Lee of South Korea and Fanbo Zeng of China all went undrafted.
Also Read: "Shannon went at Papa Morant harder than he did Skip" - Fans go crazy as Shannon Sharpe fights with Memphis Grizzlies during LA Lakers game
---
Jaylin Williams made history against Minnesota Timberwolves
Jaylin Williams made history on October 23 against the Minnesota Timberwolves. Williams became the first player of Vietnamese descent to play in an NBA game. He had four points, six rebounds and two assists in eight minutes of action in the OKC Thunder's 116-106 loss.
Williams has played 16 games this season, starting six. He's averaging 3.9 points, 3.8 rebounds and 1.2 assists per game. He also spent some time in the NBA G League, playing for the OKC Blue. He had 21 points, 14 rebounds and 12 assists in a game against the Sioux Falls Skyfall.
The 20-year-old big man had his best NBA game on January 12 in the Thunder's 133-114 win over the Philadelphia 76ers. He finished with 11 points, five rebounds and two assists in 18 minutes.
Edited by Juan Paolo David