OKC Thunder coach Mark Daigneault lauded rookie Chet Holmgren's unwavering focus during his rehabilitation and offered insights on his potential to win the Rookie of the Year award next season despite missing last season with a serious injury.
Asked in an interview with NBA.com about the 7-foot-1 center's mentality in the upcoming season, Daigneault said:
"He's excited as a competitor, and he's ambitious. He has really high expectations for himself and matches those with his work ethic. ... He's not just a guy with his head in the clouds – he's willing to put the work in. And he did so, impressively, in his rehab. That's a long, dark rehab, and he was consistent and impressive through that."
•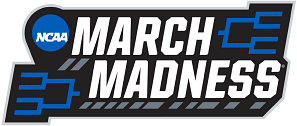 Holmgren suffered a Lisfranc injury to his right foot during a Seattle pro-am game in the summer of 2022, which sidelined him for the entire season.
Another prominent big man who experienced a similar injury was Udonis Haslem in November 2010. Haslem managed to make a successful comeback in May 2011 and continued to play until the 2022-23 season, his 20th in the NBA.
Holmgren started his comeback during the Summer League in July, showcasing his skills as an aggressive offensive player and an elite rim-protector on the defensive side.
In four Summer League appearances, Holmgren averaged 16.5 points, 9.8 rebounds, 2.0 assists, 1.0 steals and 3.5 blocks per game, while shooting 48.9%.
Daigneault said Holmgren remained with the Thunder throughout his injury and had the opportunity to learn about the team during that time.
"He was around the team in all team settings," the coach said. "He was in our film sessions. There's a natural detachment when you're injured, but we did the best we could to keep him engaged."
"I think everybody is going to be happy for him when he steps in a game for the first time," he added.
Daigneault lauds development of Thunder players
Daigneault expressed his anticipation that the team would make significant progress this season.
"The offseason for us, especially as young as the team is, is important because these guys are developing very quickly," he said. "The five to six months they get of just pure weight-room work and skill work, their growth rate is pretty high. That's what's most exciting. And then there's always moves we made."
During the offseason, the Thunder made notable acquisitions, including former Euroleague MVP Vasilije Micic, sharpshooter Davis Bertans, big man Jack White and the rehabilitating Victor Oladipo.
Additionally, they drafted Cason Wallace and Keyontae Johnson to bolster their roster.
"We have a lot of runway with this team, and the worst thing we could do is skip steps in the short term, in pursuit of short-term results, if it's going to harm our long-term prospects," Daigneault said. "We believe, if we keep an eye on the future, we'll start to check the boxes along the way."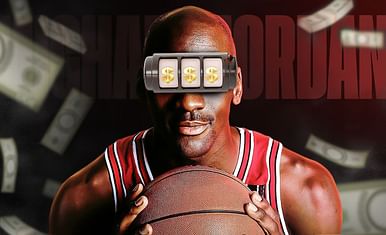 How did Michael Jordan's gambling "habit" taint his image?
Edited by Joseph Schiefelbein