Players in the NBA are some of the most well compensated athletes in professional sports. Top tier stars earn over $40 million per year. Sometimes teams can find a bargain and have players on a team-friendly contract.
The Golden State Warriors, during their first championship run, had Stephen Curry on a team-friendly deal. The deal allowed the team to have cap space to sign Kevin Durant.
Here are five of the best-value contracts currently in the NBA. Players where they are playing well above what their paychecks may say.
•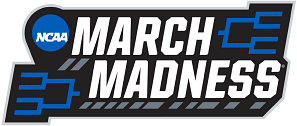 ---
Max Strus - Miami Heat
Pat Riley and the Miami Heat have a knack for finding talent where other NBA executives miss the mark. Max Strus is currently under a two-year contract with the Heat, paying him $1.7 million per year.
This season, Strus is averaging 14.7 points per game in 30.3 minutes per night. To put it in context, teammate Caleb Martin makes about $6.5 million per year. Now at the end of the season, Strus will be a free agent and should expect a big raise.
---
Dejounte Murray - Atlanta Hawks
The Hawks acquired Murray in the offseason from the San Antonio Spurs in what was one of the biggest transactions of the NBA summer. Murray was an All-Star last season and is currently under contract through 2024. He is currently making $16 million per year.
Now that may seem like a lot but it's the fifth highest salary on the Atlanta Hawks' roster. Murray is considered the second-best player on the team behind Trae Young.
Murray is currently averaging 19.7 points, 7.3 rebounds and 8.3 assists this season. Players with numbers like his are making nearly double what Murray is getting paid under his current deal.
---
Tyrese Maxey - Philadelphia 76ers
The Philadelphia 76ers have championship hopes. One of the keys to that title run will be Tyrese Maxey. The versatile guard is currently averaging 20.3 points this season. He averaged 17.5 points last season.
Maxey is making $2.7 million this season and is due for $4 million next season. This deal is a huge value for a player of this caliber. Maxey is currently the eighth highest-paid player on the 76ers.
If Maxey hits the free agent market in a couple of years, he will garner a lot of attention and could get a huge pay upgrade.
---
Damion Lee - Phoenix Suns
Damian Lee left the Golden State Warriors after winning the NBA championship last season. He is now with the Phoenix Suns and has begun to show a lot of promise. He is currently averaging 7.3 points but that could increase by the end of the season.
Lee had a breakout game in the season opener against the Dallas Mavericks. He took over for All-Star Chris Paul, who was benched in the final minutes.
Lee is currently making $1.8 million per season. In comparison, teammate Landry Shamet is making $9.5 million a year and averaging eight points. Lee is definitely worth more.
---
Saddiq Bey - Detroit Pistons
Saddiq Bey has been one of the unsung building blocks of the Detroit Pistons team that is on the rise. Bey is averaging 18 points and eight rebounds this season. He appeared in all 82 games for the Pistons last season and averaged 16.1 points.
Bey is making $2.9 million this season and is due for $4.5 million next year, after which he will be a free agent. He has one of the lowest contracts on his team despite being one of its best players. Teammate Bojan Bogdanovic is making $19.5 million and averaging 19 points.
None of these players have to wait long for a big NBA contract. But for the time being, they are providing incredible value to their respective teams.