Seth Curry and the Brooklyn Nets look to have found new inspiration following the events that transpired within the organization. After being named head coach, Jacque Vaughn addressed the team, fueling their 112-85 win against the New York Knicks on Wednesday.
Earlier that day, the Nets announced the promotion of Vaughn to succeed Steve Nash. He was named interim head coach while the front office was scouring the market for a replacement for Nash. Brooklyn was rumored to be going after suspended Boston Celtics coach Ime Udoka before settling for Vaughn.
Before Brooklyn played the Washington Wizards on Nov. 4, the day after Kyrie Irving was suspended, Vaughn had a chance to send a message to the players.
•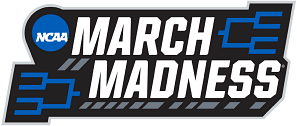 "I was asked to coach in Chicago, I did that. I was asked to do practice yesterday, I did that. I'm asked to coach you tonight, I'm gonna do that," Vaughn said. "That's what I'm doing. I'm doing my job. And Imma ask you to play to the best of your ability and do your job."
His message was clear and well-received by the players as Brooklyn won the game against the Wizards 128-86. After their statement win against their rivals, the Knicks and Seth Curry referenced Vaughn's message.
"He didn't know what would happen, but he came in and was honest, saying, 'I'm gonna work hard everyday. Everyday, they ask me to be the interim head coach, I'm gonna come in and I'm gonna coach you guys as good as I can,'" Curry said. "That kind of mindset riled the team. That's kind of the mindset we took on every day."
The Nets won against the Knicks behind Kevin Durant's 29-point triple-double. Seth Curry also added 23 points off the bench.
Also read: "I was really shocked that they gave up Seth Curry" - Draymond Green on the James Harden-Ben Simmons trade, believes Harden and Embiid need shooters around them
---
Sonya Curry, mother of Seth Curry, revealed a story or thinking about having an abortion while pregnant with Seth's older brother
Seth Curry comes from a family of outside shooters. He isn't the only one who's capable of knocking down deadly 3-pointers.His father, Dell, was one of the best shooters back in the 1990s. He made a 16-season career of being an instant outside 3-pointer.
Then there's Steph Curry, dubbed the greatest shooter of all-time. He completely changed the game and still isn't done. Last season, he became the top shooter in NBA history after passing Ray Allen on all-time 3-pointers.
Sonya Curry, mother of both Steph and Seth, opened up about her struggles when she was pregnant with Steph. On the podcast, "Your Mom with Lisa McCaffrey and Ashley Adamson," she said:
"Here's this decision I made in this point, and look at the blessing that he has become. I just thank God for that, and I say to God that it was meant to be and to not carry judgment. You don't have to carry a lot of judgment forever. Give ourselves some grace in making the decision with what we had to make the decision with when we made it."
If you want to read more about it, click here.
Edited by Joseph Schiefelbein