Phil Jackson once compared Wilt Chamberlain to Shaquille O'Neal during an event in Los Angeles in June 2013. Jackson claimed that Chamberlain was more athletic than O'Neal, who he coached on the Lakers from 1999 to 2004.
At an event called Live Talks Los Angeles (h/t Eric Pincus of the Los Angeles Times), Jackson was asked about two of the most dominant big men in NBA history. "The Zen Master" discussed the differences between Chamberlain and O'Neal, including their athleticism, offensive game and flaws.
"Shaquille didn't have quite the same athleticism that Wilt had," Jackson said. "He had the bounce and he had the speed, but he didn't have the endurance."
•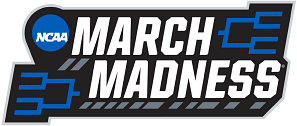 As for their offensive dominance, Phil Jackson explained how Shaquille O'Neal was quick for his size and can run from one end of the court to the other. He also noted the different post moves the two Hall of Famers had in their arsenal.
"Shaq was a post sprinter," Jackson said. "He'd go and get in the lane. … Wilt was never much of a post sprinter. He used to take his time. When he rebounded, a lot of times he'd make the guards come back to him to get the ball, so he'd be down there when the ball got to the other end of the court."
He continued:
"(O'Neal) had a jump hook whereas Wilt didn't have a jump hook. (Chamberlain) had an array of shots, he had a hook, a finger roll and a turnaround jump shot. He led the league in assists one year."
Jackson also pointed out that both O'Neal and Chamberlain were not great free-throw shooters for their entire careers. O'Neal shot 52.7%, while Chamberlain was slightly worse at 51.1%. As for championships, Shaq has the edge with four compared to Wilt's two.
Also Read: Draymond Green confident about visiting the White House again next year as NBA champion
---
Shaquille O'Neal believes him and Wilt Chamberlain are the two most dominant players ever
Some consider Shaquille O'Neal to be the most dominating player the NBA has ever seen. However, O'Neal believes that Wilt Chamberlain belongs in the conversation. He told Joe Holder of GQ Magazine last year that he tried to catch Chamberlain on the all-time scoring list before he retired in 2011.
"Now, most dominant, my category, is only one or two people," O'Neal said. "I'm fine with that. It's either me or Wilt. I already passed Wilt in championships. When I signed a two-year deal with Boston, I was chasing that fifth ring to catch up with Kobe, but I was also chasing points to catch up with Wilt."
Shaquille O'Neal added that there would have been no argument if he had scored more points than Wilt Chamberlain. Shaq finished his career with 28,596 points, just short of Wilt's 31,419 points.
"lf I had passed Wilt, I would have got on TV arrogantly and say, 'I am the most dominant person ever,'" said O'Neal. "'I don't wanna hear nobody else's name, period.' … But because I didn't pass him, I have to allow people to still say his name."
Also Read: When 52-year-old Michael Jordan was confident about beating Hornets players 1-on-1 back in 2015
Edited by Juan Paolo David