Shaquille O'Neal is known to be fond of being in the spotlight, which is why he's usually in front of the screen trying to expand his acting prowess. O'Neal's love for acting and comedy is well known, and he has been in many movies and TV shows.
In 2001, "Curb Your Enthusiasm" released the eighth episode of its second season, which featured Shaq as a guest star. The plot of the episode featured David was watching an LA Lakers game from the courtside seats. During the episode, Shaq, who played himself, was about to check into the game.
On his way to the scorer's table, he was accidentally tripped by Larry. O'Neal drew laughter from the viewers with how he acted out as if he was hurt. Additionally, it's known that the show doesn't have a script and that the actors are just given scenarios and it's up to them to do the rest of the scene.
•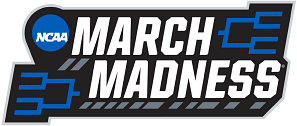 Watch the video from the episode "Shaq" below.
Shaq was asked about how the episode was filmed. The former Lakers star talked about the scene being his idea and that he instructed the famous comedian on what to do while sitting courtside.
"I told him, 'Larry, put your foot there, and I'll do the rest," O'Neal said. "I always wanted to be a stuntman when I was little, so I know how to fall.
"But when I got there, I was nervous. Because these people are the real deal on TV. I don't wanna be the one that comes in and messes it up."
The scene was filmed perfectly, and Shaq didn't disappoint. There are others who commented on how great he acted in the scene, which added a nice touch to the show's humor.
You might also be interested in reading this: Watch- Candace Parker jumps into Shaquille O'Neal's arms after a massive win over Seattle Storm
---
Shaquille O'Neal made fun of Charles Barkley's acting in "Space Jam"
In the NBA, Shaquille O'Neal is the only star who has a ton of acting credits under his belt. Even if his acting skills aren't up to par with the Hollywood stars, Shaq knows a thing or two about playing a character on screen. This is why when he made fun of Charles Barkley's acting skills in the movie "Space Jam," he made some valid points.
"And I thought 'Kazaam' was bad. That was terrible!" Shaq said. "Wow! That's worser than 'Kazaam.'"
Shaq may have done bad movies in the past, but it's a good thing that Chuck's acting career didn't last long.
Also read: "I don't want five stars on my team" - Shaquille O'Neal discards idea of having dynamic duo on Celtics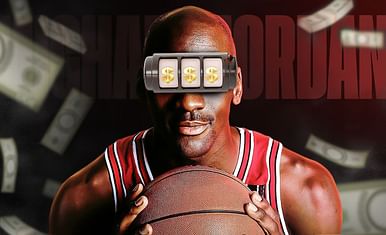 How did Michael Jordan's gambling "habit" taint his image?
Edited by Joseph Schiefelbein