The Chicago Bulls are off to a slow start to the NBA season, with Zach LaVine being named as a potential trade target for many teams. However, the latest rumors suggest that the Bulls are not making LaVine available for trade.
Meanwhile, the New York Knicks are accepting calls for several of their players. The Knicks are hovering around a .500 record, but could improve their roster by making trades.
Here is the latest NBA rumors roundup for Dec. 9 brought to you by Sportskeeda.
•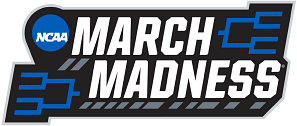 ---
3 teams showing interest in acquiring Cam Reddish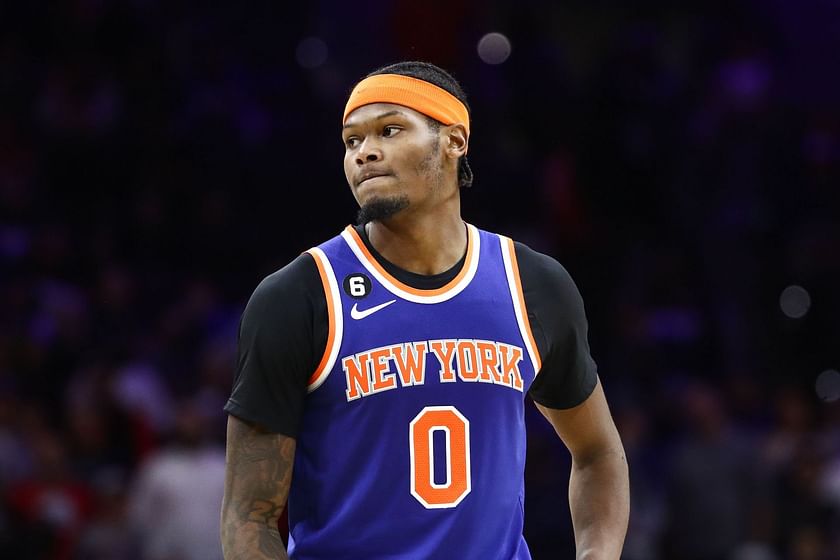 Cam Reddish was recently taken out of the New York Knicks' rotation. Reddish is a capable scorer as a starter or off the bench. He was acquired by the Knicks last season, but can't seem to break into Tom Thibodeau's rotation.
According to Ian Begley of SNY, there are several teams interested in acquiring Reddish from the Knicks. Begley reported that the LA Lakers, Miami Heat and Milwaukee Bucks have inquired about Reddish's availability.
Despite the rumors surrounding his future in New York, Reddish told reporters on Thursday that he didn't request a trade.
"Y'all seem to know more than me, for real," Reddish said. "I don't know what y'all talking about, but I haven't requested no trade. Nothing like that."
Also Read: "I don't care who you are; I don't care how much stretching, yoga, treatment, tables" - LeBron James acknowledged Father Time is undefeated in 2014 interview
---
Chicago Bulls not making Zach LaVine available for trade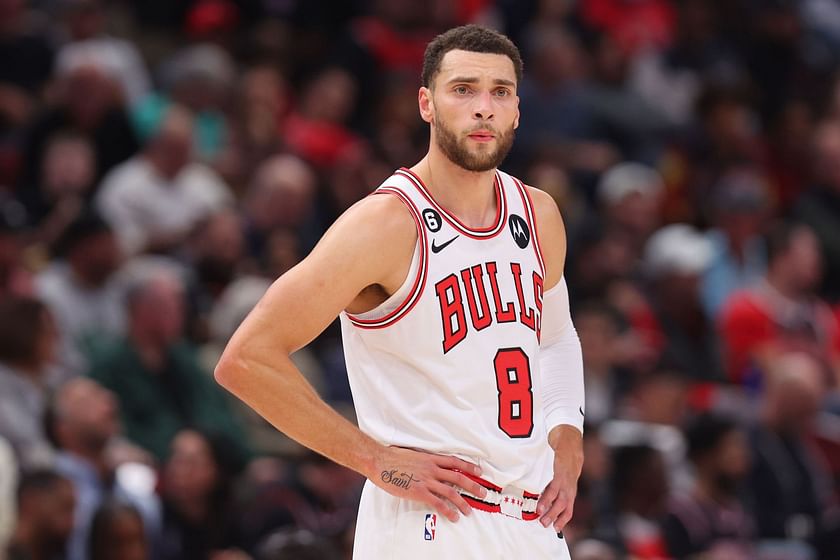 Zach LaVine is having a down season for the Chicago Bulls, averaging 22.2 points, 4.7 rebounds, 4.3 assists and 1.3 steals. Not bad numbers, but LaVine has been putting up All-Star numbers the past two seasons.
If the Bulls decide to blow it all up this season, LaVine will have suitors. ESPN's Adrian Wojnarowski revealed that the New York Knicks are one of those teams. However, the Bulls are not taking calls about LaVine and are not making him available for trade at the moment.
"The Knicks will be watching Chicago," Wojnarowski said. "Is Zach LaVine a player who before the deadline possibly can become available? He certainly isn't now."
LaVine signed a five-year max contract with the Bulls in the offseason. He's also coming off offseason knee surgery, which might have affected his performance early in the season.
---
Miami Heat urged by NBA legend to start rebuilding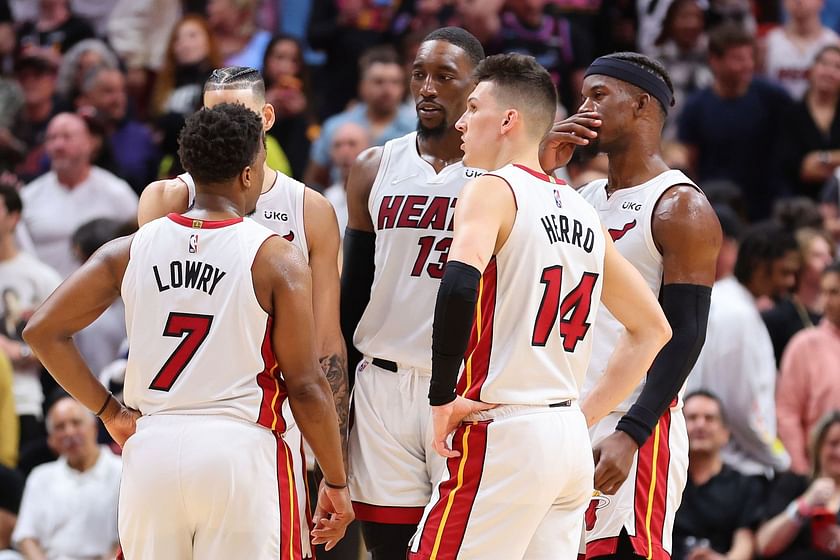 The Miami Heat had the best record in the Eastern Conference last season. They were also a win away from making it back to the NBA Finals. However, it's a different story this season as the Heat currently have a 12-14 record.
"Inside the NBA" analyst and Hall of Fame forward Charles Barkley believes it's time for the Heat to start rebuilding.
"It might be time to break the team up and start over," Barkley said. "They got some contracts that's like. … They're no good, so they need to start over. That's my personal opinion. It's like, 'Hey, trade some of these guys to contenders or teams that get us some young guys and start over.'"
The Heat have two young cornerstones in Bam Adebayo and Tyler Herro. Kyle Lowry and Jimmy Butler are veteran All-Stars who will have value in the trade market.
Also Read: "One of the most underrated cities in the world" - Charles Barkley loves Cleveland but can't name his favorite restaurant in the city
---
New York Knicks taking calls for multiple players including former NBA MVP
Cam Reddish is not the only player the New York Knicks are making available ahead of the NBA trade deadline. Fred Katz of The Athletic reported that Immanuel Quickley, Evan Fournier and former NBA MVP Derrick Rose could be on the trade block.
The Knicks have already received calls for Fournier, who has a contract until next season with a player option for the 2024-25 season. Quickley is a solid player, but the Knicks are willing to attach him to Fournier in a deal.
Meanwhile, Rose has not played great this season and might not have a lot of suitors. The former MVP can still contribute, but his age and injury history could deter teams. However, he's on an expiring contract, which might be attractive to a team looking to free up cap space next summer.
---
Mavericks, Pistons discussing potential Nerlens Noel trade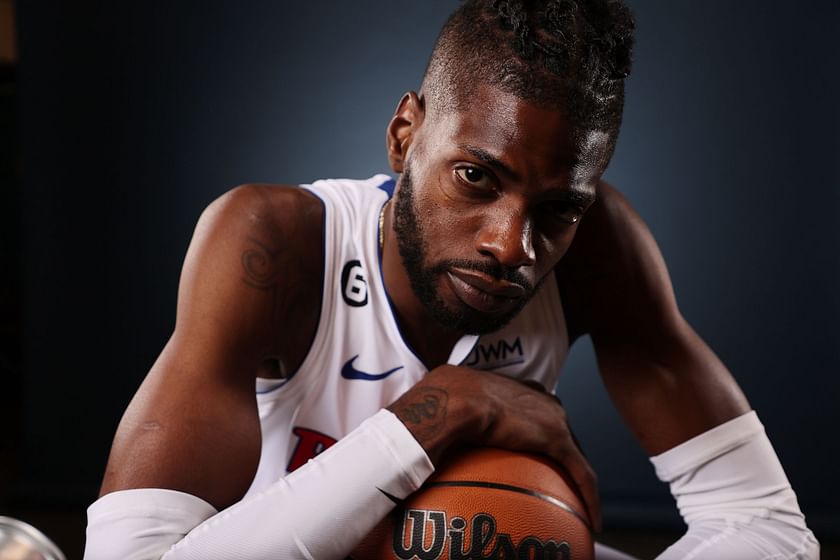 The Dallas Mavericks and Detroit Pistons are reportedly discussing a deal involving Nerlens Noel, as per Ian Begley of SNY. The Pistons have a glut of talent in the middle, which makes Noel an expendable player.
Meanwhile, the Mavericks are looking at additional rim protection since JaVale McGee has not panned out. He's on an expiring deal so Dallas might have some competition for his services.
Noel has already played for the Mavericks for a season and a half. He famously turned down a $70 million extension from the Mavericks in 2017. He bet on himself and played on a qualifying offer. The result? He signed a minimum deal with the OKC Thunder in 2018.
Also Read: "He's arguably top one or two greatest players of all time" - Kevin Love praises LeBron James, personally thinks he's the G.O.A.T.
Edited by Juan Paolo David