LeBron and Bronny James could soon make NBA history. The father-son duo will most likely play in the prestigious basketball league at the same time, which is something that has never happened before.
There is a good chance that Bronny will enter the league in 2024, joining his father as the only father-son duo. Additionally, there is a possibility that the two will play on the same team, which is even more impressive.
LeBron James' son has received scholarship offers from multiple universities, including Kentucky, Michigan and Ohio State. While he is not the top player from the current class, he's still fantastic and can improve.
•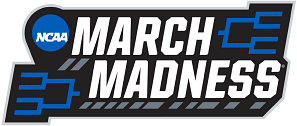 ---
LeBron and Bronny James to make NBA history
Bronny James is a 6-foot-3 point guard who attends Sierra Canyon High School in Los Angeles, California. The young basketball player is still undecided when it comes to his future, but he will most likely pick a college and become draft-eligible in 2024.
His father, on the other hand, recently signed a contract extension with the LA Lakers. Due to this, LeBron James will remain under contract till the summer of 2025.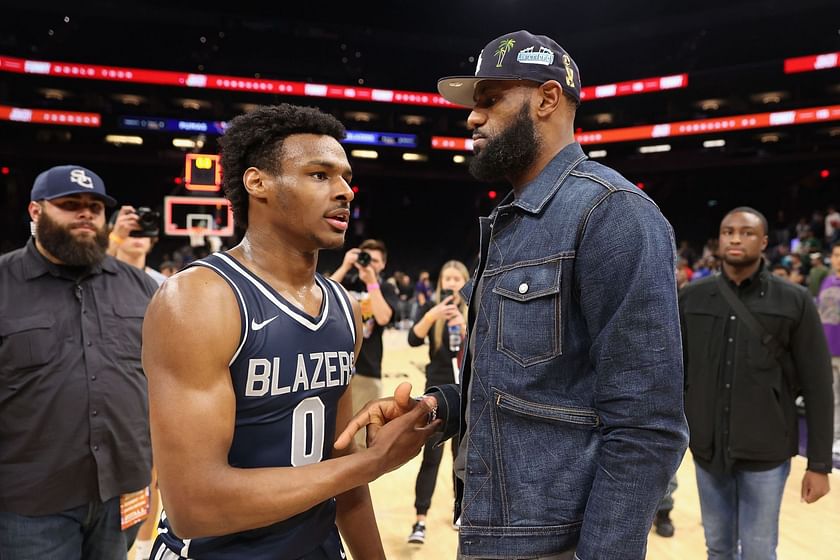 Bronny James is currently a four-star prospect who's ranked 10th in his position and sixth in California. The talented player has a lot of potential and it won't be surprising if he becomes a lottery pick.
You may be interested in reading: Which colleges are trying to recruit Bronny James? Looking at the potential universities LeBron James' son can join
Once Bronny enters the NBA, he and LeBron will become the only father-son duo in league history. While there have been many NBA players whose sons played in the league after they retired, no such duo has played at the same time.
---
LeBron and Bronny could play on the same team
It's interesting that the four-time NBA champion has a player option for the 2024-25 season. This means that LeBron will be able to opt out of his current contract with the Lakers and become an unrestricted free agent in the summer of 2024.
You may be interested in reading: "I don't think we're going to be seeing LeBron hold on to the torch" - NBA analyst believes LeBron James will let it go after playing a year with Bronny James
LeBron thought about his future before signing an extension and he wants to be flexible. If another team drafts Bronny in the 2024 NBA draft, James could join that team and team up with his son.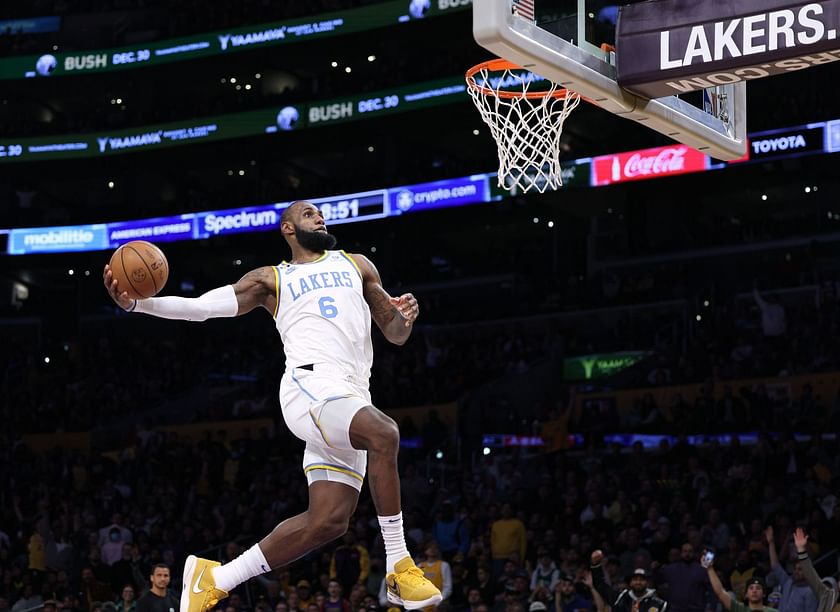 By the time his son gets into the league, LeBron will most likely be its all-time scoring leader. With 26.5 points per game this season, the 18-time All-Star could surpass Kareem Abdul-Jabbar by March 2023.
Watching Bronny and LeBron share the court would be a special moment for many NBA fans, and considering how flexible James' contract is, this could easily happen.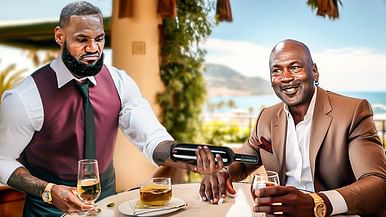 How is Michael Jordan officially richer than NBA's 10 richest players?!
Edited by Gautam Aggarwal