Former Nike executive Sonny Vaccaro once compared Steph Curry's deal with Under Armour to the partnership between Michael Jordan and Nike. Curry used to be a Nike athlete before joining UA in 2013. He then became a superstar, and Nike missed the boat on him, with UA also becoming a global shoe giant.
In an interview with Ethan Sherwood Strauss of ESPN in 2016, Vaccaro discussed Curry's partnership with UA. The Golden State Warriors superstar was on his way to winning his second straight MVP award and close to confirming his superstar status
"This is the hardest thing for Nike to swallow right now," Vaccaro said.
•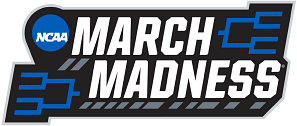 "What you're witnessing is a phenomenon. This is like Michael signing with Nike in '84. He's going to morph into the most recognizable athlete. And why is he going to be that? Because he's like everybody else."
Steph Curry was a Nike athlete when he entered the NBA in 2009. His contract expired in 2013, but the company had plans to sign him to a new deal. However, Curry was not their priority, and Nike failed to convince everyone in his camp about their future plans for him.
The four-time NBA champ was also having ankle problems early in his career, so not many expected his ascent to superstardom. Nike didn't even match Under Armour's estimated $4 million per year deal with Curry, and the rest, as they say, is history.
Curry Brand was launched in 2020, with the Golden State Warriors superstar being named the president earlier this year. He also reportedly signed a $1 billion lifetime deal that would see him get more influence within the company, including their golf, women's, youth and sportstyle divisions.
The rise of UA mirrors Nike's success with Michael Jordan in 1984. Nike became a global brand when Jordan became a superstar. They launched the Air Jordan brand on Sept. 9, 1997, and it became a billion-dollar money maker for Nike.
---
Also Read: "It's just not forgetting to date each other" - Ayesha Curry once revealed secret to keeping marriage 'spicy' with Steph Curry
---
Michael Jordan, Steph Curry and lifetime deals
Michael Jordan is one of three Nike athletes with a lifetime contract with the brand. The other two are LeBron James of the LA Lakers and Kevin Durant of the Phoenix Suns. Steph Curry's new contract with Under Armour did not specify if it's a lifetime deal.
However, UA founder Kevin Plank told ESPN that if the Curry brand hits sales targets, the contract will automatically extend it, and it and could become a lifetime partnership.
"Why equity was such an important part of this is that Curry Brand and Under Armour are meant to help each other equally throughout this," Plank said. "We're going to build a kick-ass, long-term, foundational brand with Curry."
---
Also Read: "Michael Jordan, the grandpa, is soft" - Jasmine Jordan-Christmas once highlighted how her son changed Chicago Bulls legend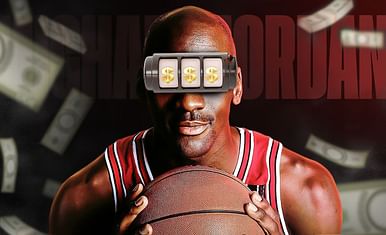 How did Michael Jordan's gambling "habit" taint his image?
Edited by Juan Paolo David