By Ryan Rodriguez
The Playoffs are finally upon us, and what a weekend it was. Five games went down to the final two minutes, at some points it seemed like we were watching the NHL, with only three home teams winning (coincidentally, they are the top three title contenders), and there was one stellar performance that officially ushered in the start of the playoffs. Here are my thoughts on each of the opening games.
Brooklyn Nets @ Toronto Raptors
•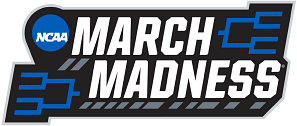 This game had beef before it tipped off, with the Toronto Sun's Raptors vs Dinosaurs headline and Toronto GM Masai Ujiri yelling "F*** Brooklyn" at a fan rally before the game getting everyone in a hoopla. I tend to think the experience factor that everyone always points to is overrated, but in Game 1 of the opening round, I believe it definitely plays a role as inexperienced teams have to adjust to the new energy and intensity that comes with the playoffs. I felt this helped the Nets get off to a white hot start while the younger Raptors seemed to be figuring out how to channel their own and the crowd's energy into positive things on the court. Once they settled in (at least on the defensive end), this game turned into the tough, evenly matched grindfest I thought it would be.
The Raptors have to be encouraged that they got next to nothing from three starters (DeRozan, Ross, Johnson) and still had a great chance to win it, but ultimately they got done in by vintage Paul Pierce. If you haven't seen the mid-range, spinning fade-away Pierce made to ice the game on Saturday don't worry, you saw him hit it probably 500 times while he was with the Boston Celtics. This series is going to be a battle, one that I expect to go seven, and I only hope we get to see multiple displays of crunch time scoring like we did in this first one.
Golden State Warriors @ Los Angeles Clippers
Something tells me the Warriors like to be backed into a corner. The preacher man Mark Jackson was made to coach the "nobody believes in us" team and when the Warriors are forced to play small ball (what they have to do, at least, decent amount of time with no Andrew Bogut), they hit another level of 3-ball launching freedom that can make any team dangerous. Count me as one of those prognosticators who now saw this series as nothing more than an entertaining 6-game series, at most, with the Clippers ultimately overwhelming the Dubs with talent.
Well, the refs had other ideas, taking away Blake Griffin and Andre Iguodala for a wide majority of the game, and forcing us to watch a disjointed foul fest that allowed the Warriors to hang around and ultimately win. For all the drawbacks Jackson may have as an Xs and Os guy, it is so apparent that the Warriors drink the Kool-Aid he preaches, that when they were ahead by double digits in the third quarter I came to fully realizes this series' potential. As long as the Dubs follow their season-long game plan (play to the level of your opponent), this is a 7-game series with close games and bad blood aplenty.
Ultimately, I see the Clips pulling this out, the Warriors aren't getting Blake for under 30 again. But if Stephen Curry plays to his normal level, and players like Draymond Green step up and give an uncommon performance in three more games, I can see the Warriors pulling off their second short-handed upset in two years.
Atlanta Hawks @ Indiana Pacers
Let me preface this by saying I was never the biggest Indiana fan to begin with, even when they were their defensive suffocating best. I thought the Pacers were still a damn near lock on for the Eastern Conference Finals, even as they seemed to forget how to play good basketball in the last two months of the regular season. After all, the Miami Heat hadn't been much better and the East was still the East, despite seven playoff teams above .500. I felt like they would kick it into gear once the playoffs hit, turning out a classic five or six game grind of an inferior 8 seed, but man, what they did on Saturday was just downright embarrassing.
How do you come out and lay the stink bomb of all stink bomb performances I have ever seen for a 1 seed? The entire second half, my roommate and I just kept looking at each other and asking, "How is this happening?" Cool, the Hawks are a bad match-up advantage for you, they have stretch 5s and all that stuff, but seriously, you get down by 20 to a team who sucked way more than you to end the season? At home? With the whole country watching? As Sir Charles said, "The Pacers are wussies." I still think the Pacers will win, I'm pro chalk when it comes to seven games series', but they are one game away from me rooting against them just because I don't wanna see them play another game.
Memphis Grizzlies @ Oklahoma City Thunder
Kevin Durant and Russell Westbrook. That is all. If these two ball, as they did on Saturday, the Grizzlies have no chance to win this. They will make some runs like they did in the 3rd quarter, and they won't shoot like they did in the first quarter again (well, they might since they are the Grizz), but I sure wish I had made my pick OKC in 5. After watching the Pacers' stink fest, it was refreshing to see a team that fancies themselves a title contender put their foot down on an inferior opponent early. The length and athleticism that the Thunder bring just overwhelms the ground-bound Grizzlies, most of all Zach Randolph, who just struggled mightily to get off clean, high percentage looks. Even when the Grizzlies made their inevitable run to get the game close, to me, there was never a doubt that the Thunder would put the game away because this is a team who you can tell is ready to go and understands the importance of starting off on the right foot.
With Nick Calathes suspended for the playoffs now, the onus for ball handling and creating is falling heavily on Mike Conley, and it showed that the burden will be heavy. He did well in the play-making department, finishing with 11 assists, but they are gonna need his shot-making to advance, and without that extra ball handler to let him play off ball some, it is going to take an expert balancing act by Conley to get the job done. If this first game is any indication though, it confirms to me what I have thought all year, the Spurs and Thunder are decidedly a step above the rest of the Western Conference.
You can check out my thoughts on the other four games in Part 2.