The NBA has evolved throughout the years. The players who have joined the league have adapted to the changes in tremendous fashion. The improvement in shotmaking has been remarkable to watch unfold.
Here are the top 10 scorers in NBA history.
---
•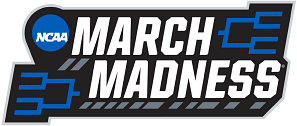 10) George Gervin
Starting at number 10 is George Gervin, who played ten seasons with the San Antonio Spurs and the Chicago Bulls.
He averaged 26.2 points (51.1% shooting) and 4.6 rebounds. The 6-foot-7 small forward had impeccable scoring prowess. He was a four-time NBA scoring champion during his career.
---
9) Bob Pettit
Moving over to the ninth spot is Bob Pettit, who played 11 seasons with the Atlanta Hawks.
Pettit averaged 26.4 points (43.6% shooting) and 16.2 rebounds. He was a walking double-double and won two scoring titles.
To add to his impressive resume, he never finished lower than seventh in the scoring race during any of his 11 NBA seasons.
Allen Iverson comes in eighth on the list. He played 14 NBA seasons split between the Philadelphia 76ers, Denver Nuggets, and Memphis Grizzlies.
Iverson, nicknamed "the Answer," averaged 26.7 points (42.5% shooting, including 31.5% from 3-point range) and 6.2 assists. At just 6-foot-0, Allen Iverson was considered to be one of the toughest assignments for any defender.
His elite shotmaking ability was a beauty to watch. He single-handedly led the 76ers to the NBA Finals during the 2001 playoffs. Unfortunately, they came up short, losing to the LA Lakers in five games. Iverson secured two scoring titles in his career.
---
7) Jerry West
Jerry West takes the seventh spot due to his incredible tenure with the LA Angeles Lakers. Nicknamed "the Logo," West averaged 27.0 points (47.4% shooting), 6.7 assists, and 5.8 rebounds over 14 NBA seasons.
West is recognized as one of the best clutch performers in league history. He had a knack for making a timely play, whether it was by hitting a tough shot or executing a nice pass.
---
6) LeBron James
LeBron James has played 20 NBA seasons for the Cleveland Cavaliers, Miami Heat, and LA Lakers. The NBA had never seen an athlete like LeBron when he first entered the league. He had the strength of a center, the speed of a point guard, and the mid-range shotmaking ability of a shooting guard.
James has averaged 27.2 points (50.5% shooting, including 34.5%from 3-point range) in his career. He has accumulated 38,652 points, which is the record for most points in NBA history. James can substantially increase his lead over Kareem Abdul-Jabbar if he stays healthy and plays out the final two years of his contract.
---
5) Joel Embiid
Coming in at the fifth spot is Philadelphia 76ers big man Joel Embiid. The 2023 NBA MVP has played seven seasons with the 76ers.
He is a tough player to defend because of his strength in the paint and ability to hit long-range jumpers. Embiid is one of the most dominant centers in today's game. He has averaged 27.2 points (50.1% shooting, including 33.7% from 3-point range) and 11.2 rebounds.
Embiid has also won the scoring title twice in his career.
---
4) Kevin Durant
Kevin Durant sits comfortably in the fourth spot. He has averaged 27.3 ppg (49.9% shooting, including 38.5% from 3-point range) and 7.1 rebounds in his career.
Durant has played 15 seasons split between the Oklahoma City Thunder, Golden State Warriors, Brooklyn Nets, and the Phoenix Suns. At 6-foot-10, Durant is a nightmare match-up for even the best defender in the league. He is unguardable due to his length, basketball IQ and ability to shoot over any player.
Durant has won the scoring title four times in his career.
---
3) Elgin Baylor
Elgin Baylor comes in at number three on the list. He played 14 NBA seasons for the LA Lakers.
Baylor averaged 27.4 points (43.1% shooting) and 13.5 rebounds. At 6-foot-5, he played at the small forward position alongside NBA legend Wilt Chamberlain. The duo provided high-level scoring for the Lakers, which led to a lot of success in the Western Conference. He was an 11-time NBA All-Star and had his number 22 retired by the franchise.
---
2) Wilt Chamberlain
Coming in at number two on the list is Wilt Chamberlain. Wilt played 14 seasons in the league, most notably with the Golden State Warriors and LA Lakers. He was a walking bucket during his career and set 72 NBA records. Chamberlain made history when he scored 100 points during a regular season game.
The Philadelphia, Pennsylvania native averaged 30.1 points (54.0% shooting) and won the scoring title seven times. He accumulated 31,419 points and played in 1,045 games.
---
1) Michael Jordan
Michael Jordan finishes at the top of this list for obvious reasons. He played 15 seasons in the league with the Chicago Bulls and Washington Wizards. Jordan could do it all. Back to the basket post moves? He delivered. Elite dribble penetration? He was automatic. The same goes for his mid-range and long-range jumpers.
Jordan averaged 30.1 points (49.7% shooting, including 32.7% from 3-point range). He accumulated 32,292 points over 1,072 games and won 10 NBA scoring titles.
---
LeBron James passed Kareem Abdul-Jabbar for the number-one spot on the NBA's All-Time scoring list
On February 7, 2023, LeBron James surpassed Kareem Abdul-Jabbar for the NBA's all-time scoring record.
It was a smooth-looking fadeaway jumper against the OKC Thunder that gave him the final point to edge Abdul-Jabbar's record.
It was a historic moment for the NBA as it took decades for the record to finally be broken.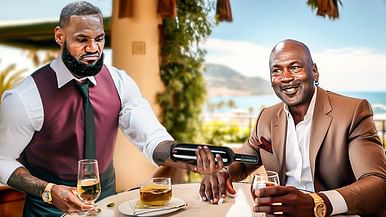 How is Michael Jordan officially richer than NBA's 10 richest players?!