| | |
| --- | --- |
| Name | Joel Hans Embiid |
| Net Worth | $35 Million |
| Age | 29 years |
| Residence | Philadelphia, Pennsylvania |
| Position | Center |
| Marital Status | Not married but in a Long-term Relationship |
| Source of Wealth | NBA Salary, lucrative brand endorsement deals, and investments |
| Endorsements | Under Armor, Crypto.com, Mountain Dew, EA, PepsiCo, Amazon. |
Born on March 16, 1994, in Yaoundé, Cameroon, Joel Embiid is a Cameroonian professional basketball player who currently plays as a center for the Philadelphia 76ers of the National Basketball Association (NBA). Before he became known in the NBA, Embiid played college basketball at Kansas Jayhawks during his only year with them. Embiid's career in the NBA started when he was drafted by the Philadelphia 76ers as their third overall pick during the first round of the NBA draft in 2014. However, due to injuries that caused him to miss two seasons and some parts of other seasons, he made his official debut only on October 18th, 2016.
Throughout his playing years until now with Sixers; Joel garnered several prestigious awards like All-NBA Second Team (2021), All-Defensive Second Team(2021 & 2018), and being named an All-Star starter (since 2018).
How much is Joel Embiid's Net Worth as of 2023?
As for Joel Embiid's net worth - according to various sources online - he is estimated to have a net worth of around $35 million to $40 Million. This comes from various sources such as his endorsement deals along with earnings from playtime added over many years throughout his contracts with Philly thus far.
Joel Embiid Salary
Joel Embiid's salary as part of his current contract with the Philadelphia 76ers is $29.5 million per year and it will go up year by year. This puts him among some of the highest-paid players in the league - a testament to his exceptional talent both on and off the court. But it isn't just about what he earns during regular season games;
Joel Embiid's Endorsements and Investments
Embiid has also been able to generate significant income through endorsement deals.
One notable partnership that has helped boost Embiid's net worth is with Under Armour - a well-known sportswear brand that specializes in footwear and apparel for athletes. The company signed him to a five-year deal worth up to $80 million back in 2018 - making him one of their highest-profile endorsers at the time.
Additionally, he has worked with other popular brands such as Crpyto.com, PepsiCo, Mountain Dew, EA, and even Amazon earning millions annually.
However, despite earning millions from basketball alone plus lucrative endorsement deals, Joel Embiid hasn't solely relied on these sources of income for financial success. He also recognizes the importance of investing wisely by allocating some percentage of his earnings into various investment options like stocks or real estate properties.
According to reports released recently by Forbes magazine regarding NBA Players' Investments Records published yearly-Embidd was listed amongst a few active NBA stars who have made significant strides beyond their careers by having several investment portfolios.
These include ownership stakes in esports teams (Dignitas), and popular sports Apparel companies Mitchel and Ness which also has investments from other notable NBA stars like Lebron, KD, Devin Booker, etc.
Joel Embiid's Other Sources of Income
His multiple lucrative Brand endorsement deals coupled with smart investing in Real-Estate and companies make up for a significant chunk of his Net Worth as other sources of income.
Joel Embiid House and Car
As a result of Embiid's success, many people are curious about Joel Embiid's personal life, including where he lives and what kind of cars he drives.
Surprisingly, Embiid doesn't boast of a high-end mansion in a quiet neighborhood of Philadelphia like his peers. Instead lives on the 40th floor of a high-rise apartment building that comes with luxuries that can hold their own against any luxury mansions.
The apartment spans up to 2700 sq. Feet and comes with three bedrooms, three bathrooms, and a large living room. The apartment also hosts a beautiful top view of Downtown Philadelphia.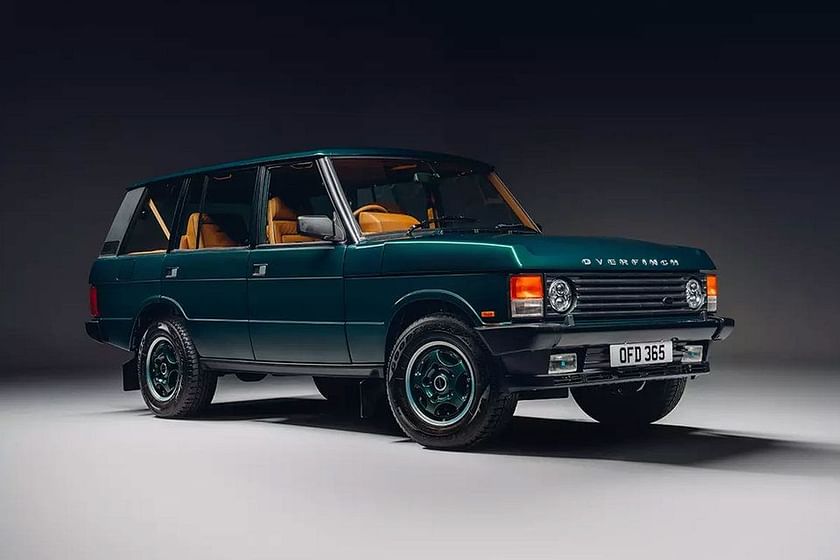 One vehicle that often gets mentioned when discussing Embiid's cars is the Range Rover Classic Edition because that is the only car that Embiid has. He is just different from our stereotypical perception of a Rich NBA athlete who owns five luxury automobiles and doesn't shy away from flexing them.
Joel Embiid Charity Work
One of the most notable ways that Joel Embiid has given back is through his philanthropic foundation called "The Arthur Embiid Angels Foundation." This organization was established in 2018 to provide education and health resources to needy children.
The foundation partners with various organizations throughout Philadelphia, including local schools and medical centers, to support these efforts.
Joel created the charity foundation in the name of his late younger brother Arthur Embiid who sadly passed away in a road accident in his native of Cameroon.
Through Arthur Embiid Angels Foundation, thousands of children have been able to access better healthcare services and educational opportunities that they may not have had otherwise. For example, the foundation has donated over 100 thousand dollars towards building new classrooms and schools for underprivileged youth in Cameroon.
Joel Embiid has personally taken part in charitable campaigns as well. In 2020, during the COVID-19 pandemic crisis when personal protective equipment (PPE) was scarce around America's hospitals; he donated $500 thousand worth of PPE supplies to homeless shelters across the Philadelphia area as well as frontline workers battling against coronavirus disease.
He further collectively donated $1.3 Million with the Managing Partner and Co-Managing Partner, Josh Harris, and David Blitzer to Penn Medicine which went to supporting critical Healthcare workers fighting against COVID-19.
Overall, one can say that despite dealing with setbacks in his life including ridicule, shaming, and multiple injuries frequently throughout his career, so far there seems no doubt about it the fact that Joel Embiid is one talented athlete whose future holds much promise indeed!
FAQs
Q. What Position Does Joel Embiid play?
A. Joel Embiid is a Dominant center contracted by the Philadelphia 76ers.
Q. Which year was Joel Embiid drafted?
A. He was drafted in the year 2014 by the 76ers and went 3rd overall.
Q. How much is the four-year contract extension signed by Joel Embiid Worth?
A. The recent four-year Super Max extension signed by Embiid is worth an amazing $196 Million.
Q. Is Joel Embiid Single?
A. No. Joel has been in a relationship with Brazilian model Anne De Paula since 2018. The couple even has a son together.