What do NBA players Drazen Petrovic, Arvydas Sabonis, Vlade Divac, Dikembe Mutombo and Yao Ming have in common? They have all been inducted into the Naismith Memorial Basketball Hall of Fame. Joining these gentlemen this past weekend was Croatia's Toni Kukoc, a member of the legendary Chicago Bulls' team of the mid-to-late 1990s.
•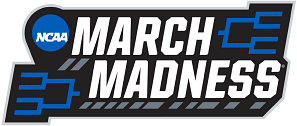 As the NBA has grown into a game that now invites participation from players from all over the world, it is only natural that the group of non-American players making it to the Hall of Fame increases. There is already expectation that two decades from now, players like Giannis Antetokounmpo and Luka Doncic will be added to the list of non-American players entering the hall of fame.
But for now, let's look at the other NBA players from outside the United States who should get their Hall of Fame induction soon enough, given that their basketball careers are now in the rear view mirror.
#5 Detlef Schrempf
Before Dirk Nowitzki, it was Detlef Schrempf who was the most famous German import in the NBA. Schrempf had a 16-year NBA career, playing for teams like the Dallas Mavericks, Indiana Pacers, Seattle Supersonics and Portland Trail Blazers. He was a two-time Sixth Man of the Year winner (1991, 1992) while at Indiana and also competed in the NBA Finals in 1996 as part of the Supersonics team.
Although Schrempf averaged 13.9 ppg over his NBA career, he is one of only 16 players in NBA history to amass more than 15500 points, 7000 rebounds and 3800 assists. 14 of those NBA players have already been enshrined in the Basketball Hall of Fame. Surely, Schrempf too must get there soon.
#4 Pau Gasol
Pau Gasol is one of the names alongside Schrempf on that list of NBA players with 15500 points, 7000 rebounds and 3800 assists looking to get a Hall of Fame nod. But Gasol is a member of an even more exclusive club. He ranks alongside Kareem Abdul-Jabbar, Tim Duncan and Kevin Garnett as the only four NBA players to have more than 20500 points, 11000 rebounds, 3800 assists and 1800 blocked shots to their credit.
Gasol won two NBA titles alongside Kobe Bryant with the LA Lakers in 2009 and 2010. He was a six-time All-Star, four-time All-NBA member and the 2002 Rookie of the Year. As a member of the Spanish Men's Olympic team, he has helped his country to two silver and one bronze medals. He is undoubtedly the best Spanish import in the NBA.
---
Also Check Out: Latest NBA News, Rumors and Updates
#3 Tony Parker
The greatest Frenchman to play in the NBA. Parker went 28th overall in the 2001 NBA Draft, but soon enough became a San Antonio Spurs mainstay. Over his 18-year NBA career, Parker earned six All-Star nods and four All-NBA selections. In his 17 NBA seasons with San Antonio and one season (final season) with Charlotte, Parker averaged 15.5 ppg and 5.6 apg.
Parker won four NBA titles with the Spurs, but his crowning moment was his 2007 Finals performance. Parker averaged 24.5 ppg and 5.0 apg in those Finals versus LeBron James' Cleveland Cavaliers while shooting a phenomenal 56.8% from the field. His performance earned him a Finals MVP award ahead of teammate Tim Duncan, which made Parker join a select group of non-American players to have won the Finals MVP.
The NBA should consider renaming the Sixth Man of the year Award in honor of Manu Ginobili. Ginobili started only 349 of his 1057 career NBA games, all with the San Antonio Spurs. On any other NBA team, Ginobili would have been a definite starter. Ginobili is the ultimate example of sacrificing for the greater good of the team.
But even with playing more than 700 NBA games off the bench, Ginobili wound up as a four-time NBA champ, two-time All-Star and 2008 Sixth Man of the Year Winner. He won Argentina a gold at the 2004 Athens Olympics and is one of the few players in basketball history to win a EuroLeague title, an NBA championship and an Olympic Gold medal. Ginobili could be clutch, play defense at the age of 40, Euro step his way to the basket in style and swatted bats out of the arena like nobody's business. The NBA's ultimate teammate will surely join Parker and Tim Duncan in the Basketball Hall of Fame soon.
Considering Hakeem Olajuwon to be an American (he went to college in America and won an Olympic Gold with Team USA in 1996), Dirk Nowitzki is easily the best non-American basketball player of all-time. Nowitzki revolutionized the way the NBA uses power forwards as he shot from long range with great efficiency. His one-legged fadeaway is also considered one of the greatest signature individual player moves in NBA history.
Over a 21-year career in the NBA, all with the Dallas Mavericks, Nowitzki finished with 20.7 ppg, 7.5 rpg while shooting 38% from downtown. He won the Dallas Mavericks their only NBA championship in 2011. Nowitzki was a member of the NBA's 50-40-90 club and a 14-time All-Star. He made it to 12 All-NBA team selections and won league MVP in 2007. Nowitzki ranks sixth all-time on the NBA's career points tally, fourth on the games played list and third on the all-time minutes played ladder.
Also read: Top 5 NBA players under 25 who are on course to make it to the Hall of Fame