The feud between Dwight Howard and Shaquille O'Neal is back in the limelight. The latest chapter of the beef happened after O'Neal downplayed Howard's monster debut for the Taoyuan Leopards in the T1 League.
On "The Big Podcast with Shaq," O'Neal was asked about Howard's dominance in Taiwan. The four-time NBA champ sarcastically praised Howard for doing a good job. He also compared the T1 League with the Lifetime Fitness League.
"He's supposed to have 30 points playing against a dude 5'8"," O'Neal said. "Good job. This league reminds me of a Lifetime Fitness league every Saturday when I go work out on Saturday. Great job, Dwight. I'm proud of you."
•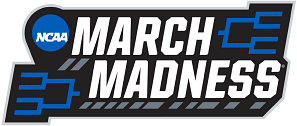 Also Read: "He threw it all away being arrogant and cocky" - Shaquille O'Neal takes another shot at Kanye West, says narcissistic people blames others for their mistakes
---
Timeline of current chapter of Dwight Howard and Shaquille O'Neal feud
Dwight Howard announced on November 7 that he signed a contract with the Taoyuan Leopards.
After 18 years in the NBA, Howard is taking his talents to Taiwan and try to elevate the level play in the country. Basketball is among the most popular sports in Taiwan and second only to baseball.
"Taiwan, this is Dwight Howard a.k.a Superman," Howard said. "I am so so excited, and I can't wait to touch down in Taiwan and start playing for the Taoyuan City Leopards. This is my third time in Taiwan, and I haven't been in so long. I can't wait to see the fans, eat the food and have the best time ever and bring the championship for Taoyuan City."
Nov. 19 - Dwight Howard makes his T1 Debut
Dwight Howard made his debut for Taoyuan Leopards on November 19 against the New Taipei CTBC DEA. He put up 38 points, 25 rebounds, nine assists and nine blocks in their 120–115 win. He also shot 2 for 10 from beyond the arc.
Nov. 22 - Taoyuan Leopards lose in Dwight Howard's second game
Dwight Howard had another monster game in his second game for the Taoyuan Leopards.
He scored 23 points and added nine rebounds and 10 assists. However, he was unable to prevent the Leopards losing 103-94 to the Taichung Suns.
Nov. 24 - Shaquille O'Neal downplays Dwight Howard's T1 League stint
Shaquille O'Neal re-ignited his feud with Dwight Howard after downplaying his performance for the Taoyuan Leopards. O'Neal also took a shot at the basketball scene in Taiwan by comparing the T1 League to a Sunday pickup league.
Nov. 25 - Dwight Howard responds to Shaquille O'Neal
Dwight Howard was not happy with O'Neal following the latter's comments about him and Taiwan basketball. Howard went off on O'Neal for disrespecting the entire country and its people.
"The world is too big to hate on another man," Howard said on Instagram Live. "I've never in my life hated on you as a man, as a basketball player, anything like that. ... I know I show love to everyone in the world. Stop hating."
He continued:
"I saw a video of you talking about me playing basketball in Taiwan, and I'm playing at a Lifetime Fitness league. Do not disrespect my teammates and this league and these people in Taiwan like that. That is highly disrespectful, and it's hating. You're too old to be hating. You're too big to be hating."
Howard concluded:
"You're too old and too wise, because I know you, to be hating, and I don't think that's hating, I think that's jealousy. You have no need to be jealous of anybody. Everybody that you've hated on, been jealous of, or talked about, they have loved you at some point."
Shaquille O'Neal is yet to respond to Howard's rebuttal and defense of the T1 League. It will be interesting to see if O'Neal apologizes for his comments or double down and continue his beef with Howard.
Also Read: Steven Adams' hot take on American Thanksgiving: "Turkey's overrated, yeah"
Edited by Juan Paolo David