Reason # 116 to prove a sign of aging: each NBA season seems to pass on quicker than the last. And just like that, while we had only barely just recovered from our pre-season preview we are already here at the end. 82 games have been played by all 30 teams, the respective playoff seedings are set, there have been some epic meltdowns, some surprising rises, and a whole lot of other-worldly individual performances.
And just before we move on ahead to start thinking about the playoffs and my trademarked annual 'Upset Watch' series for the First Round, it's time to reflect and reward. Within the next few days, the NBA's scribes (and for the case of All NBA Teams, the coaches) will fill in their respective ballots to reward individual greatness across the league. Here at Hoopistani, I don't yet have a vote (working on it, though!). But nevertheless, here are my choices for players who should receive the end-of-season individual trophies (word to Drizzy).
•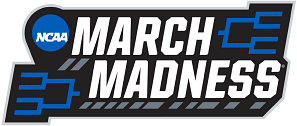 Most Valuable Player: LeBron James has won this award four times in the last five years and has clearly been the greatest player in the league in that span, but his time at the top is over. This isn't a case of voter fatigue in hoping for a change or a drastic drop in LeBron's own production (his stats and efficiency were off the charts again). Rather, LeBron just happened to be un-upped by a man who completed a regular season touching All-time dominance. Kevin Durant is your 2013-14 MVP, and it isn't much of an argument anymore (even LeBron thinks so).
KD led the league in scoring for the fourth time in five years. He averaged a career-high 32 points per game on career-best 5.5 assists per game to go with 7.4 rebounds per game. He neared another ridiculously efficient 40-50-90 season and went through a scoring stretch in Russell Westbrook's absence reminiscent of the greatest stretches in NBA history. Plus, he helped the Oklahoma City Thunder remain top two in the tough West, hit a bunch of clutch shots, and picked an awful nickname for himself. We will look back at this season in the future and compare it to the greatest one season performances in the past by Michael Jordan, Shaquille O'Neal, and LeBron. The rest of the MVP candidates are LeBron of course, Joakim Noah, and Blake Griffin.
Defensive Player of the Year: I had felt that Roy Hibbert would be running away with this as the Indiana Pacers were enjoying a fantastic start to the season and Hibbert was the man anchoring a historically good defense. But in the end, Joakim Noah has snuck in to block Roy, and will snatch the DPOY award. While the Bulls lost Derrick Rose and Luol Deng this season, Noah refused to give up, turning into an inspirational leader on both ends of the floor. While the Bulls still struggled offensively, Noah's work on defense kept them among the league's elite on that end, and helped them finish in the top four in the East. Hibbert should finish a close second with teammate Paul George getting some love, too.
Rookie of the Year: Ugh! I don't really want to answer this. Are we going to look back and say that this was one of the worst rookie classes in history? My long term prediction is that Utah's Trey Burke and Minnesota's duo of Gorgui Dieng and Shabazz Muhammad (both of whom got a chance a little too late) will have the most productive careers of the class. But for now, the rookie of the year award, by default of everyone being generally awful, goes to Michael Carter-Williams. He barely edges out Victor Oladipo and Tim Hardaway Jr., and even then, its sad to award someone whose team lost 26 games in a row.
Most Improved Player: An 'honour' so vague and random that a few months ago, James Hsu and I spent over 6,000 words trying to decipher and predict it. Back then, Eric Bledsoe, Reggie Jackson, and Lance Stephenson were our favourites. Ever since, Bledsoe got hurt, Jackson disappeared, and Lance began to make some questionable decisions. So who is improving now? Instead of going into the philosophies again of the type of improvement that truly constitutes the 'most improved', I'll cut right to the chase. My vote, after a lot of back and forth, goes to Goran Dragic.
Dragic upped his numbers across the board for the surprising Phoenix Suns, including a dramatic six-point average scoring improvement. He should've been an All Star this season and will end up in an All NBA team after being on the radar of very few this time a year ago. The Suns have half of the league's most improved candidates, including Gerald Green, Bledsoe, and Miles Plumlee. Anthony Davis, DeMarcus Cousins, Stephenson, and DeAndre Jordan, are candidates too.
Sixth Man of the Year: The ageless Manu Ginobili is a top candidate to win this award for the second time in his career, as are other bench stars like Jamal Crawford and the Phoenix duo of Gerald Green and Markieff Morris. But my vote goes to Taj Gibson of the Chicago Bulls, who has poured in a solid 13 points and 6.8 rebounds per game, in a continued stable role off the bench for the resilient Bulls. Plus, he plays solid defense that puts him ahead of other candidates, and is usually a crunch time presence for Coach Thibodeau.
Coach of the Year: I've heard many opinions that say that Gregg Popovich should basically win the Coach of the Year award every single year for the continued miracle he pulls off annually with the San Antonio Spurs. Although I don't completely disagree, I feel that this year I must reward a coach who made the most of an underrated roster instead of a coach who was gifted with a team full of Hall of Famers. I'm talking about Jeff Hornacek who nearly led the Phoenix Suns to the playoffs after they were predicted to finish at the bottom of the West in pre-season.
Somehow, after trading away Marcin Gortat, getting nothing out of Alex Len, and losing Bledsoe for half the season, they still finished with 48 wins and would've been in the top four if they were in the Eastern Conference. In his first year as head coach, Hornacek made the most out of underrated players like Dragic, Bledsoe, Green, Plumlee, Channing Frye, and the Morris twins and for that reason, he deserves the trophy. Popovich should be one of the nominees of course as ever, as should Tom Thibodeau for the miracles he continues to perform in Chicago. Dwane Casey, Jason Kidd, Doc Rivers, Terry Stotts, Rick Carlisle, and Frank Vogel all coached well at various points in the season.
All NBA First Team – Chris Paul, James Harden, LeBron James, Kevin Durant, Joakim Noah: I feel happy about the front-court, as Durant, James, and Noah are also my top three MVP candidates. But the backcourt is disappointing, especially considering that Harden doesn't play defense and Paul missed 19 games this season. Still, it was a low year for guards (Rose, Kobe, Rondo, Wade, Westbrook all limited) and so Chris Paul, as the de-facto 'point god' gets an edge into this team. I feel bad not including the PG of the league's best squad – the Spurs' Tony Parker – but he also played limited minutes this season and will surely once again propel to the top in the post-season.
All NBA Second Team – Stephen Curry, Tony Parker, Paul George, Blake Griffin, Dwight Howard: Had to include Parker here just on the basis of being the best player in the best team. Curry was magnificent even though the Warriors were inconsistent. Paul George started off as an MVP candidate, but dropped considerably later on in the season; still, his defensive prowess and early-season brilliance must be respected. Blake Griffin was brilliant this season, especially in Paul's absence. And Howard returned to form (sort of) for the Rockets.
All NBA Third Team – Goran Dragic, Damian Lillard, Dirk Nowitzki, LaMarcus Aldridge, Roy Hibbert: I'm rewarding the two Blazers and Hibbert chiefly on their early season dominance – I feel it should be recognized even though its easy to get lost in 'the moment' and their dip in form. And I've excluded the likes of Kevin Love, Anthony Davis, DeMarcus Cousins, etc. because of their bad team records. Al Jefferson is a close snub, too.
I'm not going to pay much attention to positions for the rest…
All Defensive First Team – Ricky Rubio, Kawhi Leonard, Paul George, Joakim Noah, Roy Hibbert
All Defensive Second Team – Patrick Beverley, Jimmy Butler, Andre Iguodala, Tim Duncan, Serge Ibaka
All Rookie First Team (ugh!) - Michael Carter-Williams, Trey Burke, Victor Oladipo, Tim Hardaway Jr., Gorgui Dieng.
Guards on guards on guards.
All Rookie Second Team (I advise you look away) - Mason Plumlee, Steven Adams, Kelly Olynyk, Pero Antic, Giannis Antetokounmpo.
And that's that. Feel free to share your comments, criticisms, and predictions. And let's hope for a great post-season ahead!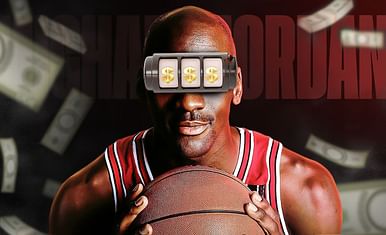 How did Michael Jordan's gambling "habit" taint his image?