Michael Jordan is the greatest NBA player of all time. He's achieved a lot of success, both on and off the court, and is one of the few athletes who've managed to join the billionaire club.
However, if it wasn't for Jordan's divorce from Juanita Vanoy, his first wife, he would have had even more money at his disposal.
Many fans are unfamiliar with Jordan's personal life and don't know that his divorce resulted in the largest celebrity divorce settlement on public record at the time.
•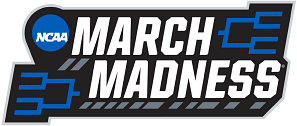 Let's take a look at Jordan's marriage to Vanoy, the divorce settlement and what the two of them have left behind.
Michael Jordan's divorce settlement was massive
Michael Jordan married Juanita Vanoy on September 2, 1989. At this point, the shooting guard was a five-year NBA veteran who had a lot of individual success, but his Chicago Bulls just couldn't get far in the playoffs.
The couple married in Las Vegas, Nevada, and had three children: two sons and a daughter. The Jordans filed for divorce twice. The first time it happened was in January 2002, in the middle of Jordan's second-to-last NBA season.
However, the Jordans reconciled shortly after, despite citing uncompromising differences as a reason for their divorce filing.
Michael and Juanita filed for divorce again on December 29, 2006. The couple mutually decided to end their 17-year marriage.
"Michael and Juanita Jordan mutually and amicably decided to end their 17-year marriage," the couple said in a statement after filing for divorce. "A judgment for dissolution of their marriage was entered today. There will be no further statements."
Jordan's ex-wife received a $168 million settlement, which was the most expensive divorce settlement in entertainment history at the time. This is the equivalent of $246 million in 2022. Juanita also received a seven-acre mansion in Chicago.
Besides the divorce settlement, Jordan paid more than $2 million in legal fees. What makes this situation even more interesting is the fact that the six-time NBA champion made $94 million from his contracts in the league.
What happened to Juanita Vanoy and Michael Jordan after divorce?
Jordan was a retired basketball player at the time of the divorce, but he had multiple business ventures. He became part owner of the Charlotte Bobcats (Hornets) and a billionaire a few years after their divorce.
Jordan is still active in the business world. Even though the divorce settlement was very expensive, his current net worth is estimated at $2.2 billion.
The former NBA player married Yvette Prieto, a Cuban-American model, in April 2013, and the couple became parents to identical twin daughters in February 2014.
Vanoy, on the other hand, is reportedly a collector of art from various African-American artists. Unlike her ex-husband, Juanita did not re-marry.
Jordan's ex-wife said that she wanted a low-profile life and was looking forward to simpler things, such as her children and close friends. Her net worth in 2022 is estimated at $200 million.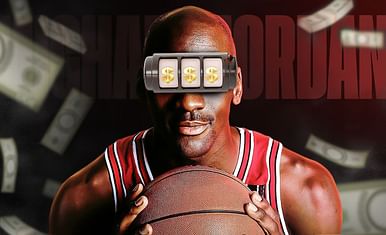 How did Michael Jordan's gambling "habit" taint his image?
Edited by Joseph Schiefelbein