Michael Jordan is one of the greatest trash talkers in NBA history. Jordan talked a lot of smack, as he could back that up. Once against former All-Star Steve Smith, MJ started counting his points backwards as a way to intimidate the defender.
In an episode of Open Court on NBA TV in 2011, Smith talked about one of the best Jordan trash-talking stories he experienced. The one-time champion shared how "His Airness" started counting backwards against him. He realized it later in the game that Jordan was trying to tell him that he was going for 40 points.
"One time he started counting backwards," Smith said. "He said something like, '38,' and I didn't get it. Then he said, '36.' Wait a minute, wait a minute; he's going backwards, and when he gets to zero, he got 40. Me and Michael had a lot of talks."
•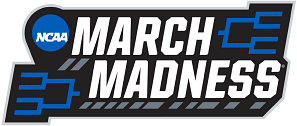 Steve Smith was the fifth overall pick by the Miami Heat in the 1991 NBA draft. He spent three seasons in Miami before he was traded to the Atlanta Hawks two games into the 1994-95 season. He was with the Hawks for five seasons and was named an All-Star in 1998.
Smith was then traded to the Portland Trail Blazers in 1999 and was part of the 2000 team that lost to the LA Lakers in the Western Conference finals. He also played two years with the San Antonio Spurs, winning his lone championship in 2003.
The Michigan State product would also play for the New Orleans Hornets and Charlotte Bobcats before retiring with the Heat in 2005. He faced Michael Jordan 18 times during his career and had a record of 5-14 against the Chicago Bulls legend.
Also Read: Draymond Green says rules made the NBA softer, would love to 'clothesline somebody' if he could
---
Michael Jordan learned art of trash talking from Larry Bird
In addition to Michael Jordan, Larry Bird is often considered one of the greatest trash talkers in NBA history. Bird used to tell his defenders what he would do on the next play. He'd do exactly what he said he was going to do, and defenders couldn't do anything against him.
Jordan even described Bird as the greatest trash talker ever. He said that he learned the art of talking smack from the Boston Celtics legend. Here's what MJ said about Bird, as per an article by Jayson Jenks of The Athletic.
"Larry Bird is the greatest trash talker and mind-game player of all time," Jordan said. "He taught me everything I know about getting in folks' heads."
Also Read: Will Shaquille O'Neal eat a frog after Georgia defeated TCU to win the National Championship?
Edited by Juan Paolo David