Tyler Herro is taking forward his family's basketball legacy started by his father, Christopher Herro. His mother, Jennifer, was also an athlete.
While Christopher Herro never played professional basketball, Tyler Herro was the Southeastern Conference Newcomer of the Year at powerhouse Kentucky in 2018-19 before being the No. 13th pick in the 2019 draft. Herro, on the 2019-20 All-Rookie team and the 2021-22 Sixth Man of the Year, has helped Miami to two NBA Finals appearances in his four seasons, first in 2020 and again this season.
Let's take a look at the background of Herro's family.
•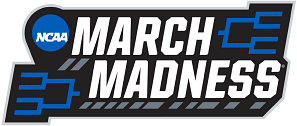 More about Tyler Herro and his parents, Jennifer and Christopher Herro and their life
Chris Herro, who was born on July 11, 1968, is of mixed ethnicity. He played basketball at Nathan Hale High School in the Milwaukee area. According to the Lexington (Kentucky) Herald-Leader, he drew scholarship offers from Florida State and Saint Louis. But a torn anterior cruciate ligament in the first week of practice of his senior year, according to the Milwaukee Journal-Sentinel, ended that path. In his social media bio, he mentioned that he is a Navy veteran.
Currently, Chris is owns a home service business, Superior Disposal. He is a roofing and concrete contractor in the summer and snow plow driver in the winter, according to the Journal-Sentinel.
Jen, Herro's mother, was also an athlete. Jen, who ran track and cross country at George Nelson Tremper High in Kenosha, Wisconsin, remained a lifelong runner, according to the Journal-Sentinel. She is a dental hygenist.
The couple married in 1999. Their family was completed when the Herro couple gave birth to their three children: Tyler, Austin and Myles. The whole family is supportive of their NBA son and is often seen in the stands cheering for him.
Tyler Herro is forever grateful to his father for being his coach
Although Chris had to give up his chance at playing college ball, he put everything he had for his son to live his dream. Being his son's first coach, Chris threw some hardballs at Tyler in order to make him great. It was tough for his 6-year-old son, but it all was worth it eventually.
Jen, on the other hand, used to be worried about Tyler as Chris used to go hard on Tyler during practice. But in the end, Chris realizes that apart from being a coach, he also is a father. Tyler is making huge strides with the Miami Heat. His younger siblings are also following in his footsteps and are turning heads at their levels.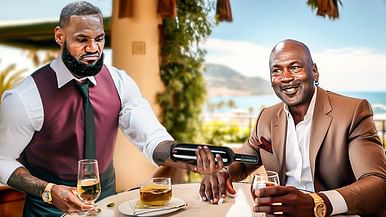 How is Michael Jordan officially richer than NBA's 10 richest players?!
Edited by Joseph Schiefelbein