Derrick Rose has been through a lot of ups and downs in his NBA career. The point guard was selected first overall by the Chicago Bulls in the 2008 NBA draft. He became the youngest MVP in league history just a few years later.
Unfortunately, a devastating ACL injury completely changed the course of his career. Rose was also sued by his ex-girlfriend. He was accused of drugging and raping her with two of his friends.
The trial was very messy. It was alleged that the former MVP did not get consent from his ex-girlfriend. However, Rose was found not liable by the jury.
•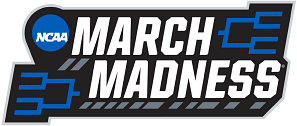 This article will reveal everything you need to know about Derrick Rose's federal civil lawsuit. We will look at its timeline and the decision made by the jury.
---
Derrick Rose was accused of raping his ex-girlfriend in 2015
The 2015-16 season was Rose's final season with the Chicago Bulls. Unfortunately, he dealt with a lot of problems both on and off the court.
In August 2015, Derrick Rose was accused of drugging and gang-raping his ex-girlfriend. The plaintiff claimed that she and the point guard dated from 2011 to 2013. However, Rose and his friends gang-raped her in August 2013.
The unidentified woman said that the Bulls guard invited her to his Beverly Hills house. He was there with his friends Ryan Allen and Randall Hampton. The three of them allegedly wanted to rape her.
'Jane Doe' claimed that she escaped the house, but Rose and his friends broke into her apartment and raped her later that night. She waited two years to file a lawsuit because she was ashamed and embarrassed.
The woman who accused Rose of rape was seeking more than $20 million in damages. Rose believed that he was being extorted by someone who was after his money.
---
Rose's testimony and consent issue
During the trial, it was alleged that Derrick Rose's ex-girlfriend did not consent to having sex with him. The point guard believes that the text messages he received from his ex-girlfriend were classified as consent from her.
"I was assuming that all of us going over there that she wanted to have sex with all of us," Rose said in his testimony.
Rose's testimony revealed that he did not get explicit consent from the woman who accused him of raping her. Apparently, Rose's friends never gave him a reason to go to her house. Rose thought that the reason was clear.
"We men. You can assume," Derrick Rose said after he was asked for a reason to go to plaintiff's house. "Like we leaving to go over to someone's house at 1 a.m., there's nothing to talk about."
At one point, the 2008-09 Rookie of the Year openly admitted that he didn't know the meaning of consent. He claimed that he had no understanding of the word.
The trial revealed the ugly side of Derrick Rose, but the accuser could not prove that he was guilty. Rose and his friends were found not liable for rape charges brought against them.
The verdict caused a lot of controversy. Derrick Rose took photos with jurors after the trial, which was very unusual. This must have left a bad taste in the plaintiff's mouth.
Rose's ex-girlfriend appealed the decision, but her appeal was rejected. The case against the NBA star was dismissed and he was cleared.