David Beckham is a retired English professional footballer who played for England's national team and clubs like Manchester United, Real Madrid, LA Galaxy and Paris Saint-Germain in his 20-year football career. Beckham is best known for his picturesque curling free kicks and thunderous long-range shots. The England international was at his prime during his stint with Manchester United where he won Premier League titles, Champions Leagues and many more.
Beckham started his football career in 1993 when he made his debut for Manchester United. The former number 7 of the Red Devils shot through the United academy ranked and became special and fan favorite at Old Trafford.
David Beckham retired from football in 2013 when he was 37 years old. After hanging the boots, Beckham decided to enhance his business empire and now the former Real Madrid star owns a football club called Inter Miami in the MLS League. Inter Miami CF which was found in 2018, made its inception to the MLS during the 2020-21 season.
Beckham's current estimated net worth is $450 million, according to Celebrity Net Worth.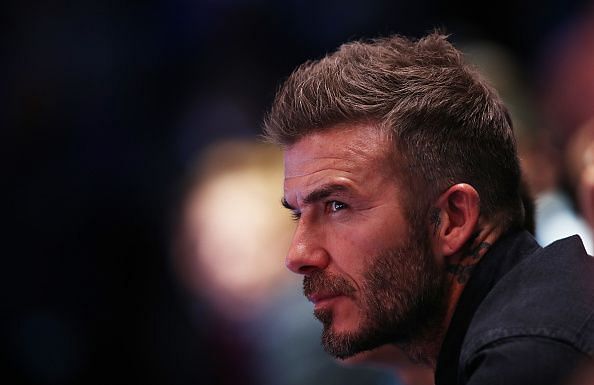 David Beckham's salary
Beckham has been one of the highest paid footballers during his playing days. The global star also topped the Forbes' Highest Paid Soccer Players list even at the age of 37 with a salary of $50.6 million.
According to Celebrity Net Worth, David Beckham's current salary is around $50 million per year.
David Beckham's Investment
According to a report in 2021 by the Mirror, David Beckham's company, DB ventures has a turnover of $90 million. The former English captain also pocketed £12.7million from his image rights company Footwork Productions Ltd in 2016. Moreover, Beckham owns a major stock in fashion brand Kent and Curwen. The former Manchester United star has recently signed a deal to become the face of the 2022 Qatar World Cup. Beckham will reportedly earn £150 million from this deal.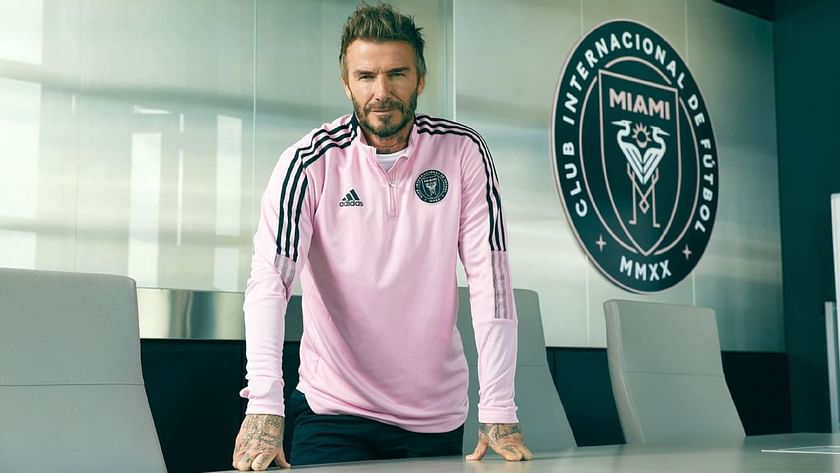 In January 2018, Beckham's business group, Miami Beckham United, launched a team in Major Soccer League (MLS). It will also build a 25,000-capacity stadium. The midfielder's contract with LA Galaxy in 2007 included this option to launch a new team at a highly-subsidized fee of around $25 million. Inter Miami CF made its debut during the 2020-21 season and the club is currently part of the MLS league.
David Beckham's Endorsements
Even after retiring in 2013, Beckham earns around $42 million through his lucrative sponsorship deals with Adidas, Konami, Tudor, Kent & Curwen, Diageo, Jaguar etc.
In 2003, Beckham penned a lifetime deal with Adidas worth $160 million. He also earns a significant percentage of profit from the German company on his branded products.
In 2006, it was reported that Beckham's legs were insured by Lloyd's of London for £100 million. In December 2014, Beckham and his business partner Simon Fuller penned a contract with Global Brands Group to extend his own brand.
In 2017, the midfielder bagged the seventh spot in the Forbes' all-time highest paid athlete with career earnings of $800 million. He also grabbed the second position in the Forbes' list of the highest-paid retired athletes 2016 pocketing $65 million.
In May 2018, Beckham was appointed as the brand ambassador of British fashion.
Beckham has been associated with UNICEF since taking part in 'United with UNICEF' campaign as a Manchester United player in November 1999. He was appointed as the UNICEF Goodwill Ambassador in January 2005.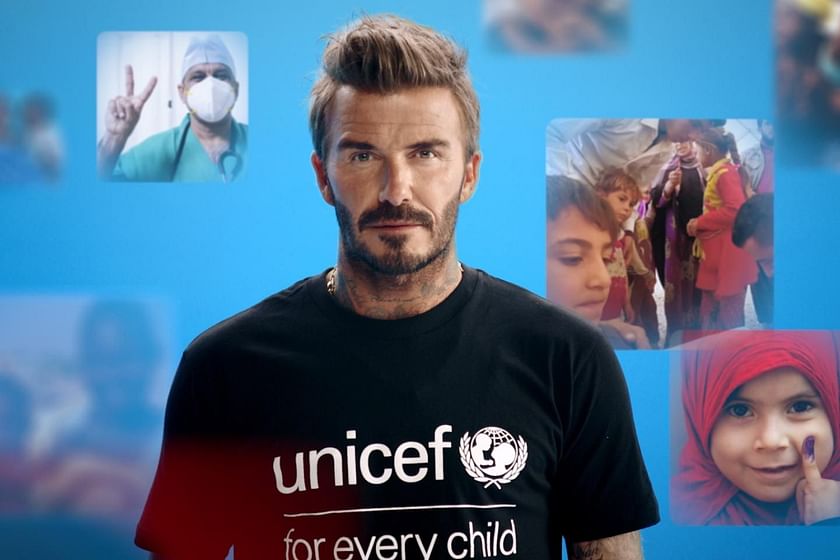 He often visits several disaster-hit countries like Sierra Leone, Cambodia, Philippines to raise awareness on health issues along with raising funds to protect the rights of the children worldwide. Beckham also supported 'Unite for Children, Unite against AIDS' campaign.
During his five-month stint in PSG, Beckham donated his $5.3 million salary to a children's charity organization. In February 2015, Beckham launched '7: The David Beckham UNICEF Fund' to the protect the rights of children across the globe. Later in November, he also donated over £1 million organizing 'The Match for Children' at Old Trafford. Beckham also promotes education and education of children in Africa.
| | |
| --- | --- |
| Age | Nationality |
| 46 | British |
| DOB | Source of Wealth |
| 2/05/1975 | Own Companies, Endorsements |
| Salary | Endorsements |
| £50 million per annum | Adidas, Tudor, Kent & Curwen, Diageo, Jaguar |
| Residence | Endorsements |
| London | $42 million |
| Marital Status | Social Commitments |
| Married to Victoria Beckham | UNICEF Goodwill Ambassador |