Mesut Ozil is a professional footballer who plays as an attacking midfielder and is the captain of Turkish Süper Lig club Fenerbahçe. The former Real Madrid player had some of his best years playing for Los Blancos as he was hailed as one of the best midfielders in the game back then. The German is renowned for his passing skills, impressive vision and great delivery skills which made him one of top players with most assist in football history.
Mesut Ozil made his professional career debut with German club Schalke04 in 2006. The German was just 18 year old when played his first game for Schalke. After staying 2 years at Schalke, Ozil made his switch to another German club called Werder Bremen in 2008. During his stint with Bremen, Ozil attracted the interest of German national side. The German Football Association named Ozil in Germany's 2010 World Cup squad.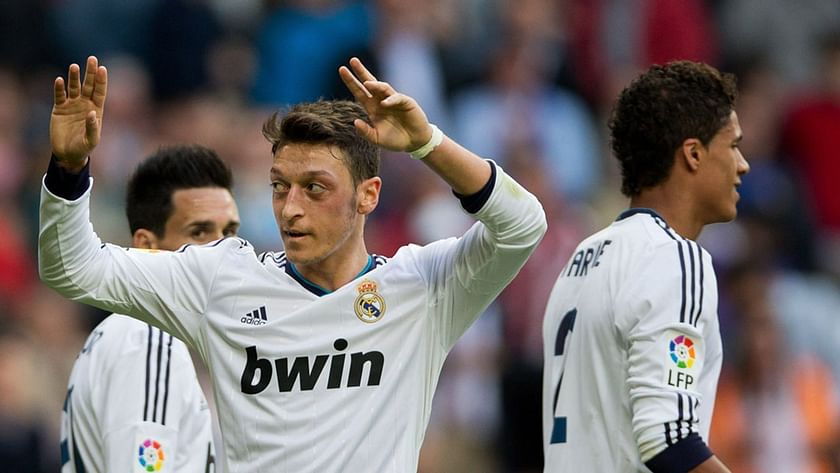 The German's reached the semifinals of the World Cup and Ozil became one of the hottest prospect in world football. Impressed by his World Cup performance, Spanish heavyweights Real Madrid spend €27 million to sign Mesut Ozil from Werder Bremen in 2010. The former German international played 159 games for Los Blancos and ended up providing 80 assists and scored 27 goals for his team.
After spending 3 successful years with Real Madrid, Mesut Ozil moved to Arsenal in 2013 and quickly became a fan favorite among the Gunners. The 33-year-old chipped in with 44 goals and 77 assists from the 254 appearances that he made for the Gunners. Ozil's stint with Arsenal came to an end in 2021 when he moved to Turkish club Fenerbahce.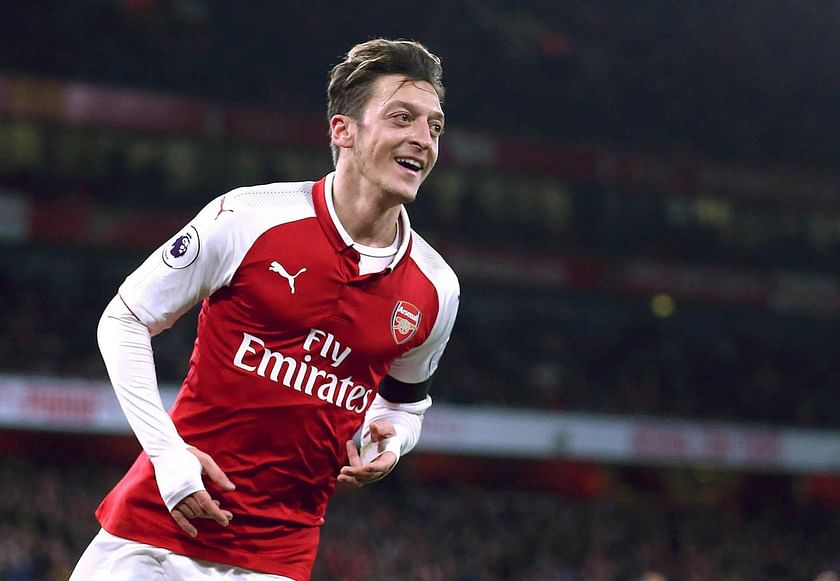 Mesut Ozil retired from International football in 2018 citing racism by the German federation president. The German has won several accolades in his career and the won that tops the list is the World Cup that he won with Germany in 2014. He has also won 1 La Liga, 1 Spanish Cup, 1 Spanish Super Cup, 1 German Cup, 4 English FA Cups, 2 English Super Cups in his career.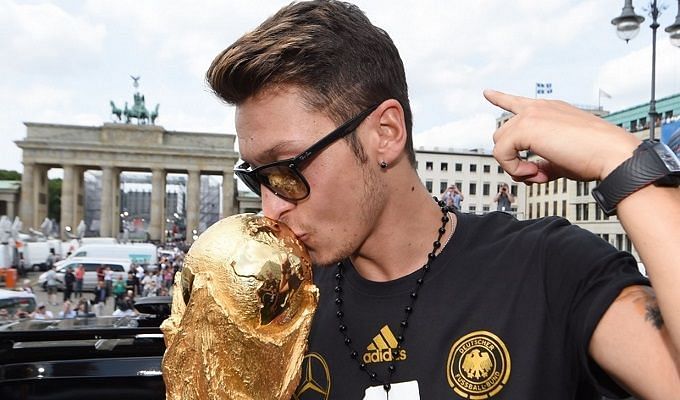 Mesut Ozil Net Worth
Mesut Ozil's estimated Net Worth is said to be $120 Million, according to Celebrity Net Worth.
The German earned impressive wages during his stint with Real Madrid and Arsenal which is one of the reason why he has such high net worth. Ozil also earns quite a lot of income from endorsement deals. Let's take a look at how much Ozil earns as salary.
Mesut Ozil's Earnings
The German earned close to $20 Million as salary when played for Arsenal. However, Ozil recently moved to Fenerbahce SK and reports says that he has taken a huge pay cut to play in the Turkish League.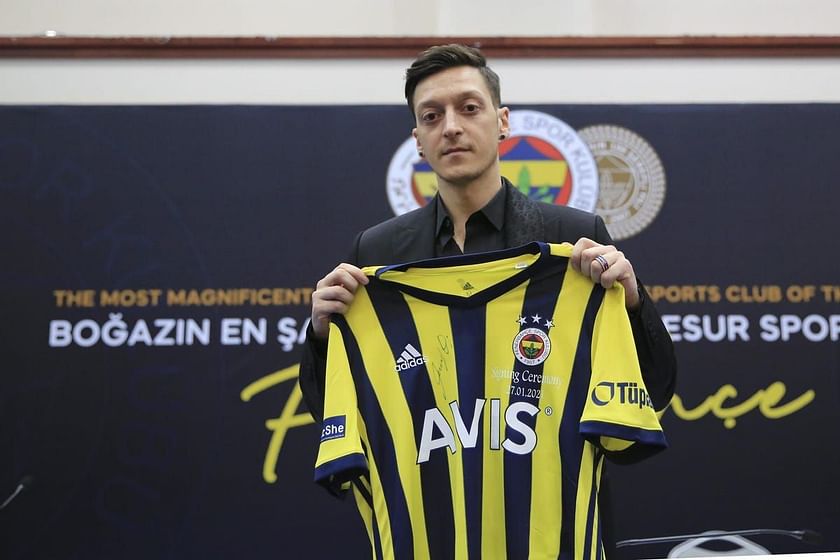 Ozil earns an annual salary of $3.5 million, which comes down to $87,000 per week as basic weekly wages, apart from bonuses.
Luxuries and Investments
Ozil seems to be a car lover and has quite a few cars to show off. He owns and drives the best luxury cars in the world of brands like Ferrari, Mercedes, Volkswagen, BMW etc. which would total to approximately $5 million.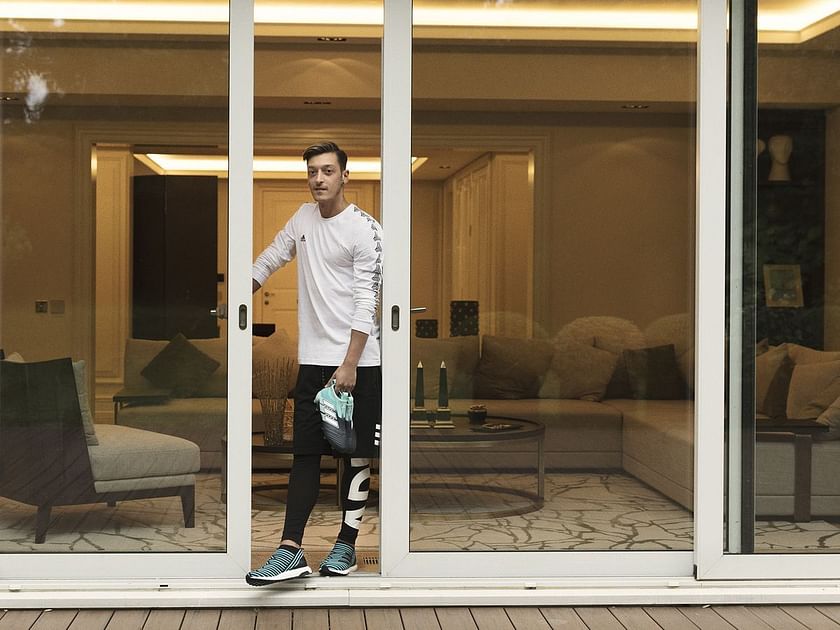 In 2014, Ozil bought a house in London which cost him more than $8 million. However, it is worth to note that the actual value of the house now will be much more.
Mesut Ozil Endorsements
Ozil had signed a seven-year contract worth $35 million with Adidas for commercial boot sponsorship. He was also made the brand ambassador for Mercedes-Benz in 2016.
Charity
Ozil was voted as the German Football Ambassador in 2015 by the German Foreign Ministry for his impeccable charity work towards the Brazilian children in need of life saving surgery. He had donated his 2014 FIFA World Cup bonus to the cause.
Recently he also donated $40,000 to help raise fund for a new coaching program in the Zaatari Refugee Camp in Jordan and Indonesia.
Age
Nationality
33
German
DOB
Sources of Wealth
15/10/1988

Player for F

enerbahce SK

and Endorsements

Salary
Endorsements

$3.5 million

$10.5 million (Approx)

Residence
Endorsements

North London

Adidas and

Mercedes-Benz

Marital Status
Social Commitments

Unmarried

Charity for Brazilian children and other donations for raising funds to meet social cause.