Khalin seeks breakthrough on home turf, while Chawrasia looks for reversal of form
51 //
08 Aug 2018, 19:06 IST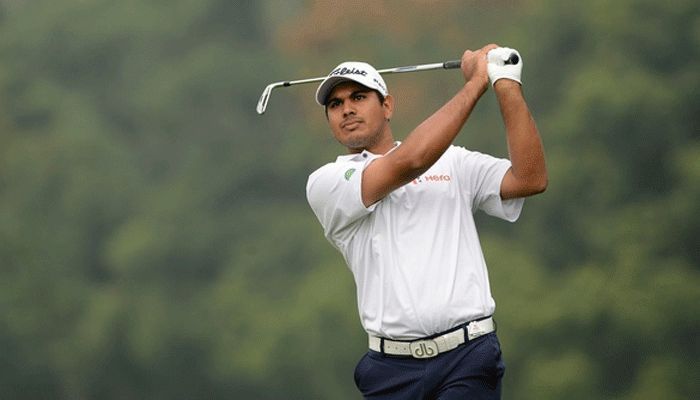 Bengaluru, Aug 8 (PTI) Khalin Joshi, who came within a whisker of getting his maiden Asian Tour triumph at the inaugural TAKE Solutions Masters last year, will try to go one better this time when the second edition tees off tomorrow.
Meanwhile, six-time Asian Tour winner SSP Chawrasia, sees this event as a very important one because it is backed by his main sponsor, TAKE Solutions, and he is also hoping to turn around his form this week.
Similarly, one-time Asian Tour winner Chiragh Kumar, who has still not fully recovered from the injuries last season, is hoping that memories of a Top-10 finish at this course in 2012, when it hosted the Hero Indian Open, will help him reverse the sluggish form.
Eyeing similar first success will be the sole Zimbabwean on the Asian Tour, Scott Vincent who has been in red-hot form this season. Vincent has had four Top-10s in his last six starts and it included a runner-up finish in Indonesia.
The 40-year-old Chawrasia commented, "The course is a little bit wet today but conditions wise, it's excellent. The game's feeling alright. I played good in the pro-am tournament today so I hope to continue that good form over to the next few days."
The KGA is Joshi's home course and he has a lot of good memories.
He said, "I have great memories of KGA, which is my home course but the one that stands out the most is my last amateur event here. I shot a course record 62. That's one of the fondest memories I have out here. Hopefully, I can repeat that again this week or make it even better."
"There's no other better venue than this for me. This is my home tournament as well. It would mean the world to me if I can win this week because I'm sponsored by TAKE Solutions as well."
The 25-year-old Poom Saksansin of Thailand hopes to take advantage of his recent run of good form to launch a successful title defence.
Coming off the back of a tied-sixth finish in Fiji last week, Poom said, "I had a good finish last week so I am feeling more confident with my game. It was really windy in Fiji last week but luckily the greens were softer that's why I was able to score.
"I am very proud with my result last week. It shows that I can play well in windy conditions