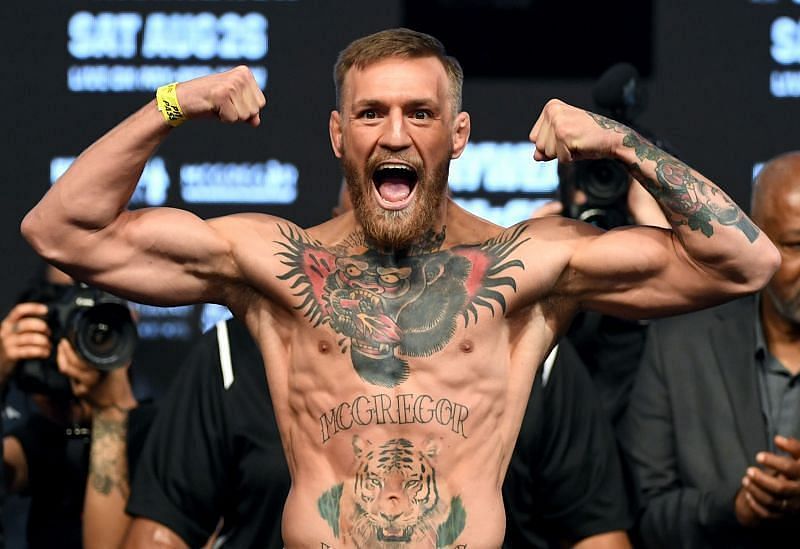 We haven't seen Conor McGregor inside the octagon for more than a year. In his last outing, he suffered a brutal leg injury that forced him to take some time off.
Since then 'The Notorious' one has put on some serious muscle mass and looks like he's trying to move up the weight class. In an interview with Oscar Willis, McGregor talked about his desire to go up a weight class and challenge. And during a Twitter Q&A session, McGregor replied to a question regarding Welterweight with "Definitely".
However, as Conor McGregor has been busy shooting for the film Road House, the next fight is most likely to happen in 2023.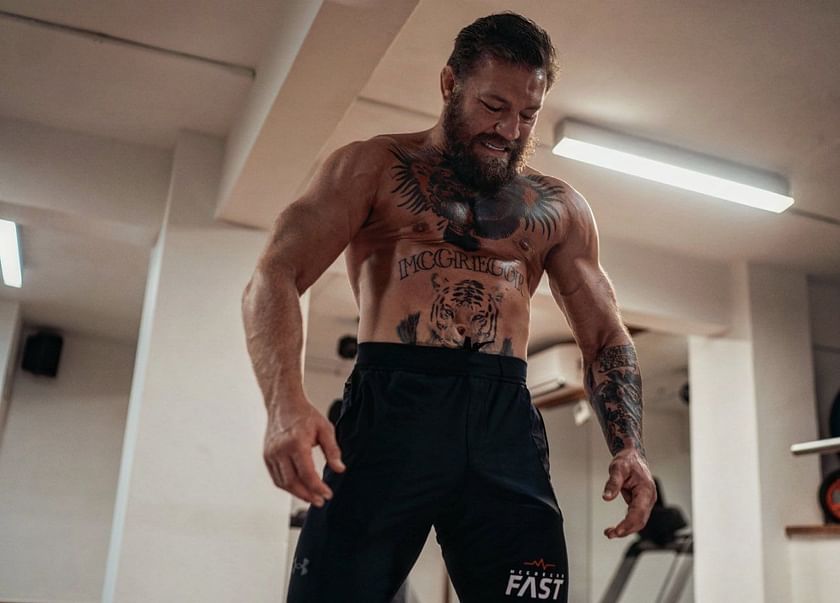 Who's Conor McGregor likely to Fight Next?
Conor McGregor vs. Welterweight Champion
For Conor McGregor, with his level of popularity, can fight anyone he wants without having to go through a murderer's row of
Contenders.
Even though Leon Edwards is the current Welterweight Champion, there is already talk of a Leon Edwards vs. Kamaru Usman rematch next year and that decides the champion forthcoming. Hence if McGregor wants to fight a Welterweight champion he will have to wait till this particular event gets over.
Floyd Mayweather, as next fight for Conor McGregor
In a recent interview with TMZ, Mayweather commented on his past fight with Conor Mcgregor. Mayweather when asked, said that he was ready for another fight but does not have time for such an event this year. And added that it may be possible in 2023.
Dustin Poirier, as the next fight for Conor McGregor
At the end of the UFC 264, McGregor vs. Poirier, McGregor had to drop off from his fight due to a severely injured leg. And while Poirier was given the belt, sitting inside the octagon Mcgregor had shouted that "it was not over yet". And for 'The Notorious' fans worldwide, that particular fight was considered more or less unfinished business.
Conor McGregor's Record Breakdown
| | | |
| --- | --- | --- |
| 28 matches | 22 wins | 6 losses |
| Knockout | 19 | 2 |
| Submission | 1 | 4 |
| Decision | 2 | 0 |