Dana White has revolutionized the fight game. While people relate him to the world of MMA, the UFC president's first love was always boxing. Initially starting as a boxer at the age of 17, he became a boxercise coach in Boston. While many people only acknowledge White for the business side of things, he has made it quite clear that he can throw some punches.
Him and UFC Hall of Famer, Tito Ortiz decided to box each other to settle their very public feud. While White acknowledged that Ortiz would "murder" him in an MMA fight but when it comes to boxing he wouldn't go down easily.
He was so confident that he told TMZ, Ortiz would've had no chance against him in a boxing ring.
"I absolutely would've won that boxing match."
While, the boxing match never happened, in an interview with Conan O' Brien, White revealed a nasty plane incident between him and Ortiz -
"We were gonna fight one time in a boxing match but I actually never told this story publicly before but we were on a private plane on our way to Japan and it was my partners, the Fertitta brothers, myself, Tito Ortiz and our matchmaker at the time, Joe Silva. Tito and I were messing around and he put me in what's called a neck crank. I was tapping and he didn't stop. You can seriously hurt somebody in a neck crank, especially as big and strong as Tito is."
"So I just started blasting him in the ribs, started punching him in the ribs and when he let go [I] just jumped up and it was just a full - blown fistfight in the plane."
Hence, it shouldn't come as a surprise that his two boys share the same spirit and passion. Let's dive into what his two sons, Aidan and Dana White iii are up to -
Who are Dana White's sons?
Like his dad both, Aidan and Dana iii have been involved in the world of sports entertainment.
While both have trained Muay Thai, Aidan White is an amteur boxer. You can find him on Instagram @aidan_white_
Dana iii on the other hand, plays professional football for San Diego Toreros football as a quarterback. His Instagram handle would be @danaiiiwhite.
Credit: Dana White Instagram
Aidan won his debut amateur bout in 2017, which was well covered on his dad's IG. Dana shared the below image on his Instagram, highlighting his son's bout against Andre LeClerc.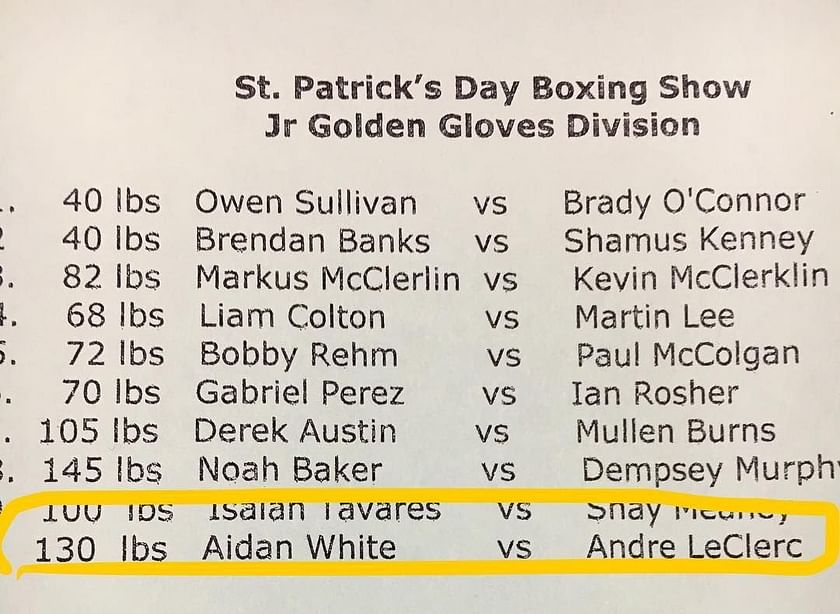 Aidan faced somewhat of a "backlash" in 2018 when his dad threw him an insane party when he turned 16. Various outlets reported that the cost went upto $1m and was filled with celebrities.
TMZ managed to get a clip of the party -
Dana White iii
Dana iii as mentioned earlier, is involved with San Diego Toreros football. He plays in the defence (safety) with #38 jersey number.
You can see some of his plays in the clip below
His career path is interesting as his dad has always considered football as a dangerous sport. However, when it comes to his son he took a step back as he sees his son's passion for the game.
The San Diego Tribune did a piece on Dana White lll, where they referred him as a "fighter" in football and had some interesting quotes from his dad and his fellow mates -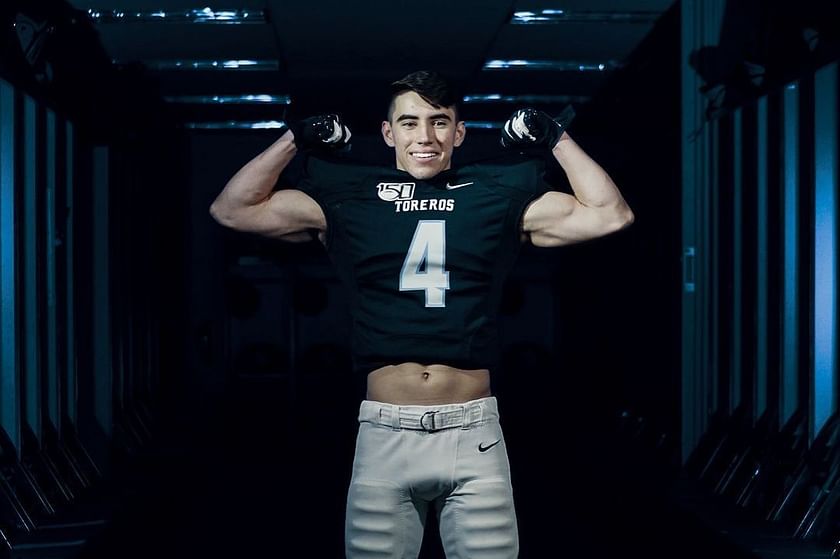 Credit: Dana White iii Instagram
"He loves football. It's literally his passion," said White, the father. "The way I feel about fighting is the way he feels about football."
"The key to life is figuring out what you love to do, then just do it. It's really that simple. One big problem in life is people spend so much time trying to figure out what they love, where they fit. He knew since he was a little kid."
In the piece, Dana iii mentions how he looks up to his dad's success story for motivation -
"My dad didn't grow up a privileged kid at all, All his life he just wanted to be successful. He just worked his butt off. I really look up to my dad, from where he started to where he is now."
Also Read: What is Dana White's Current Net Worth?