WrestleMania Articles
Paul Heyman and CM Punk Recent activities in WWE such as Brock Lesnar ending the streak of The Undertaker by defeating him at WrestleMania XXX and ...
Shawn Michaels puts his career on the line for a chance to end The Undertaker's streak. This was one of the most memorable match in history of ...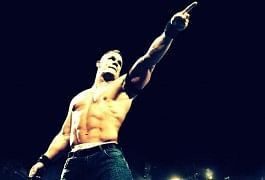 John Cena It began during the weeks leading to Wrestlemania. Bray Wyatt was making a Cena loss at Wrestlemania look inevitable. And Cena was ...
Disclaimer: It is a fake wall, and is not supposed to be taken ...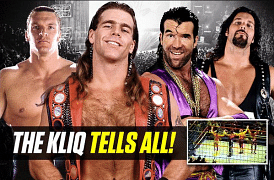 The KLIQ WWE's website recently spoke with Kevin Nash, Scott Hall, Sean Waltman and Shawn Michaels about the infamous "Curtain ...
As noted earlier, Paul Heyman appeared on the latest episode of The Steve Austin Show. The episode was taped a couple of days before WrestleMania, ...
Triple H For all the fans who have been wondering that why Triple H's leg was taped up on Monday night Raw after WrestleMania, Triple H got ...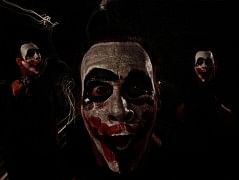 Breaking the Jinx? The jinx of a big icon in professional wrestling not making an appearance in WWE might be coming to an end after Sting showed up ...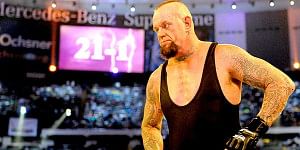 21-1 The Shoot recently interviewed former Smackdown lead writer Alex Greenfield. Here are some highlights: Earning Undertaker's ...
Simply on leave? WWE was selling new CM Punk merchandise at WrestleMania Week in New Orleans. Punk is still getting royalties on his merchandise, ...