Basketball is an action-packed high-octane sport where every match keeps your eyes glued to the screen (or court if you're one of the lucky ones watching the match live). Legendary players often become our idols and we begin to admire their lives on and off the court. Over the many NBA seasons from 1946 to the most recent 2018 season where Golden State Warriors dominated, we have come to love the sport and the players.
It has been an absolute joy to watch the progression from legendary retired players like Shaquille O'Neal, Magic Johnson, Michael Jordan and more to current exemplary players like Kawhi Leonard, LeBron James and Stephen Curry and the like. Be it Stephen Curry's impeccable shooting skills or Kyrie Irving's ball-handling skills – watching the match live or in the comfort of your home is bound to produce goosebumps.
The internet is a highly resourceful platform for us to stay up to date with all the sports news we need. Recently, LeBron James has been making big waves with his free agency decision and we are getting increasingly curious to see which players like Kawhi Leonard and Paul George will next sign with. Social media can be a great tool to receive fool proof updates about players. A players official social media handle is a far more reliable source than other websites.
•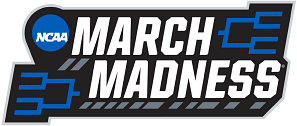 So, without further ado, read ahead to find out the 10 most popular players on Facebook, Twitter and Instagram (As of 10th July):
#10 Dwight Howard
Followers - 14 Million [Facebook - 4.7m; Twitter - 7.3m; Instagram - 2m]
Dwight Howard, who played center for the Charlotte Hornets last season, is now a member of the Washington Wizards after acquiring a buyout with the Brooklyn Nets. He is also known amongst basketball fanatics for his consistency. His love for the younger generation and the desire to help them grow into bigger and better humans is evident from his social media handles.
You can find posts about his work about spending time with kids and several adorable posts featuring his family, especially kids. He also motivates his followers to hit the gym with these amazing posts about his fitness and workout routines. It is no wonder that he is known for his magic on the court particularly when it comes to blocks, rebounds and free throw attempts.
#9 James Harden
Followers - 14.6 Million [Facebook - 1m; Twitter - 5.9m; Instagram - 7.7m]
James Edward Harden Jr. or James Harden plays for Houston Rockets and is one of the best NBA players till date. Apart from his insane skills, however, he is known also known for one other thing, particularly among fans on social media – his magnificent beard. Apart from shots of his shots, one can find pictures of him spending time with his fans and his charity work.
#8 Kyrie Irving
Followers - 19.1 Million [Facebook - 3.1m; Twitter - 4.1m; Instagram - 11.9m]
Playing point guard for Boston Celtics since 2017, Kyrie Irving joined the big leagues with the Cleveland Cavaliers in 2011. He is one of the best ball handlers from among the pool of professional players famous for his complex shots. He also has one of the biggest fanbases on Instagram with a whopping 11.8 million followers who often get to witness his epic on-court moments along with his time spent travelling; with family, friends and fans.
#7 Chris Paul
Followers - 20.4 Million [Facebook - 4.8m; Twitter - 7.8m; Instagram - 7.8m]
Chris Paul who plays point guard for Houston Rockets is one of the most amazing players to watch, especially his chemistry with his teammates. One of the most captivating and intriguing aspects of the player's profile is the various causes he supports and the way he uses the different social media platforms to generate awareness. He is not afraid to speak his mind be it about the recent inhumane immigration policy or gun control.
#6 Carmelo Anthony
Followers - 21 Million [Facebook - 5.4m; Twitter - 9.4m; Instagram - 6.2m]
Playing small forward for Oklahoma City Thunder, Carmelo Anthony was picked in 2003 by Denver Nuggets. The ten-time NBA All-Star player is one of the most popular basketball players on social media. Carmelo's beautiful family dominates his social media (apart from Basketball, of course). You can also see heart-warming moments of the time he spends with his fans in some of his posts.
#5 Russell Westbrook
Followers - 21.3 Million [Facebook - 4.9m; Twitter - 5.7m; Instagram - 10.7m]
Narrowly taking the lead from Carmelo Anthony with an aggregate of 7.06m followers on the three platforms (as opposed to Anthony's 7.0m), Russell Westbrook is a force to reckon with. The only player in NBA history to have recorded a perfect triple-double, this Oklahoma City Thunder player has achieved a great deal in a short span of time when his career began only a decade ago. Off the court, however, it is Westbrook's impeccable fashion sense that makes him stand out. He also loves posting about his wife and child and his followers get to treat their eyes on all the glory quite often.
#4 Dwyane Wade
Dwyane Wade
Followers - 30 Million [Facebook - 11m; Twitter - 8.0m; Instagram - 11m]
Dwyane Wade's quick moves make him an incredible player allowed him to lead Miami Heat to their first ever championship in 2016 when he was named MVP. Nicknamed "Flash", he is also quite popular on social media with 11m followers on Facebook and 10.9m followers on Instagram where he posts about a variety of things like motivational tweets to uplift his fans. But he most commonly posts pictures of his family.
#3 Kevin Durant
Followers - 37.5 Million [Facebook - 10m; Twitter - 17.6m; Instagram - 9.9m]
After having signed with Golden State Warriors in 2016, Kevin Durant has been extremely influential in helping the team win back-to-back championships in 2017 and 2018. Making big waves since the start of his career. Fans love him on and off court and his 10m on Facebook, 17.6m Twitter and 9.8m followers on Instagram often get to witness his love for basketball.
#2 Stephen Curry
Followers - 42 Million [Facebook - 8.2m; Twitter - 12.7m; Instagram - 21.1m]
The Golden State Warriors player has been dubbed the greatest shooter in NBA history by several critics and basketball analysts and this is evident from his performance over the past three seasons. It is no wonder that he has gained a fan following as big as Titanic with 8.2m, 12.6m and 20.7m followers on Facebook, Twitter and Instagram respectively. Most of his posts are about his family, and particularly about his wife and their love for each other (and their wonderfully close-knit family) is what fans love most about them!
#1 LeBron James
Followers - 104.3 Million [Facebook - 23m; Twitter - 41.9m; Instagram - 39.4m]
Nicknamed 'King James' for all the right reasons, LeBron James is one of the best players to have ever graced the court. With almost perfect skills when it comes to both offence and defence, combined with his size that only adds to his advantage, the Cleveland Cavaliers player has amassed a gigantic fanbase in the real and virtual world. With an insane 23 million followers on Facebook, 41.7 million followers on Twitter and 38.5 million followers on Instagram, he is unsurprising tops this list of the most popular players on social media. Fans can feast their eyes on posts about travel, motivation, basketball and his family!