LeBron James and Tom Brady have dominated their respective sports for more than two decades. "King James" is playing his 20th season while "TB12" just ended his 23rd year of playing quarterback in the NFL.
After the Tampa Bay Buccaneers were eliminated by the Dallas Cowboys a few hours ago, Brady's future is now uncertain. James had this to say to his favorite quarterback during a courtside post-game interview after the LA Lakers beat the Houston Rockets:
"Follow your heart and your gut is going to tell you what to do. That man's been doing it for over 20+ years and he's been doing it at such a high level. As always, my best wishes not only [to] my favorite quarterback but a dear friend.
•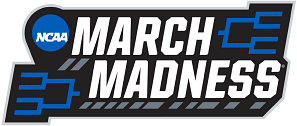 Whatever he decides to do, I love seeing him on the field. It gives me inspiration to keep going at my age so will see what happens."
Tom Brady was non-committal about his future after the loss to the Cowboys. He told the media after the game that he was just going to go home and rest and take it one day at a time. The NFL, though, will be losing arguably its biggest name if he finally retires for good.
While Brady's season is over, LeBron James' LA Lakers are still desperately trying to push for at least a play-in spot. After a 140-132 victory against the Rockets, they've improved their record to 20-24, which is still in 13th place in the Western Conference.
In 2019, LeBron James put himself in the same boat as Tom Brady:
"Me and Tom Brady are one in the same. We're going to play until we can't walk no more."
The NFL GOAT gamely replied to James' post:
"I'm playing until I can't dunk anymore!"
Before the 2022-23 NFL season started, Tom Brady thought he couldn't dunk anymore. He retired for exactly 40 days before eventually going back on his decision as he still had "unfinished business."
Like Tom Brady, LeBron James is aging like fine wine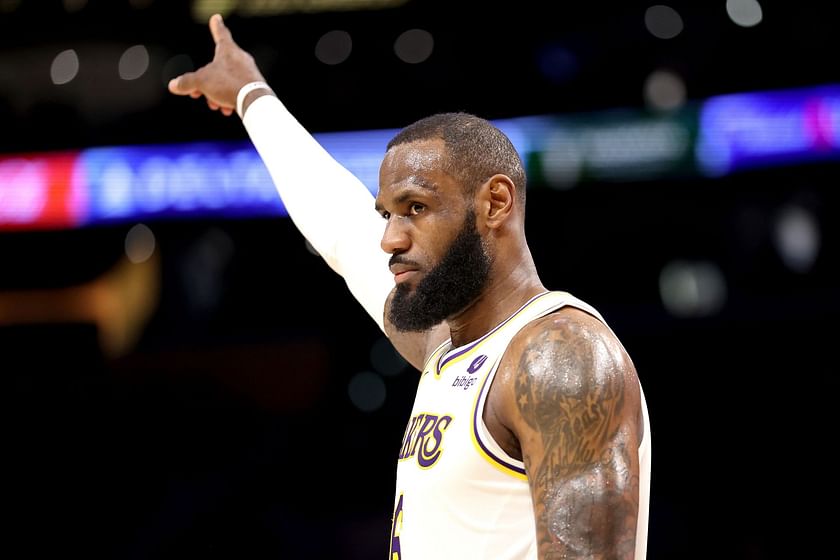 Most basketball fans and analysts are running out of superlatives describing LeBron James' performance this season. Forget about playing at an All-Star level as he is legitimately on par with today's hottest MVP candidates.
The four-time NBA MVP has admitted that Father Time is unbeatable, but so far, he is hardly showing any signs of slowing down. Since turning 38 last Dec. 30, James is averaging 37.0 points, 9.7 rebounds and 8.6 assists in seven games.
He exploded for a season-high 48 points against the Houston Rockets featuring Jabari Smith Jr., whose father James played against in his rookie year.
LeBron James' brilliance remains almost impeccable, but he will need the return of Anthony Davis to carry the LA Lakers. Darvin Ham's squad was playing their best basketball before AD injured his foot against the Denver Nuggets exactly a month ago.
Without Davis, James has played like a man possessed with able support from Russell Westbrook, the leading Sixth Man of the Year contender. When healthy, they've shown that they can compete and even beat the best teams in the NBA.
If Anthony Davis regains his MVP-level form when he returns and "King James" sustains his blistering scoring pace, the Lakers could make the playoffs.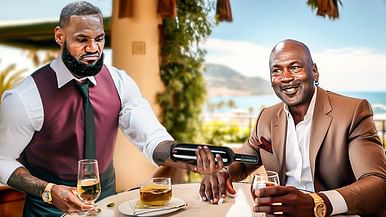 How is Michael Jordan officially richer than NBA's 10 richest players?!
Edited by Michael Macasero