The NBA playoffs are set to begin, Tuesday and that means that we need to start looking at the odds for every team. At the moment, the Milwaukee Bucks are the favorites to win the NBA Finals.
NBA playoff odds
Milwaukee Bucks +265
•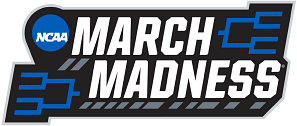 Milwaukee enters the playoffs as a +265 favorite to win the NBA Finals. Sportsbooks clearly believe that the Bucks have an opportunity to win a championship, especially after the regular season that they just had. If Milwaukee can stay healthy, there's a very good chance this could come true.
Boston Celtics +320
Perhaps the Boston Celtics' playoff odds are the most interesting out of any team in the league. Many believe that this is the NBA's best team, and at +320 odds, they might be giving bettors great value.
Phoenix Suns +425
Did Kevin Durant and the Phoenix Suns play together enough? That's going to be what they need to figure out in this year's playoffs, but the sportsbooks clearly believe that there's a chance that they're going to be able to complete that task.
Philadelphia 76ers +900
Although the past few seasons for the Philadelphia 76ers have ended in major disappointment, some say that this could be the year that Joel Embiid finally wins an NBA Finals.
Golden State Warriors +950
The defending world champion Golden State Warriors have +950 odds, and if you're a bettor out there, taking them might not be a bad idea. This is a veteran team with arguably the best player in the world, and they've proven throughout the past few seasons that they can beat anybody on any given night.
Denver Nuggets +1100
Nicola Jokic and the Denver Nuggets will look to get past their playoff struggles as they have +1100 NBA Playoffs odds to win it all.
LA Lakers +1800
LeBron James and the LA Lakers will be coming in with incredible value. Are they going to be good and healthy enough to beat the Phoenix Suns and Golden State Warriors? Their +1800 playoff odds might be too good to pass up.
Memphis Grizzlies +2000
It's been an eventful season, to say the least, for the Memphis Grizzlies. Let's see if Ja Morant and the Grizzlies can put that behind them and find a way to come out on top.
LA Clippers +4000
The first round for the LA Clippers could be the biggest of the playoffs for them. If they can find a way to sneak past Kevin Durant and the Phoenix Suns and Paul George returns, this could be a team to watch out for. Their NBA playoff odds will drastically move with a win against Phoenix.
Cleveland Cavaliers +4000
Donovan Mitchell and his new squad are looking to make some noise in the Eastern Conference playoffs. They won't have an easy task as they will likely have to beat at least two of the Milwaukee Bucks, Boston Celtics and Philadelphia 76ers.
Sacramento Kings +8000
The Sacramento Kings haven't been in the playoffs in what seems like 100 years. Can De'Aaron Fox do something that nobody's expecting?
New York Knicks +14000
Julius Randle, Jalen Brunson and the New York Knicks are fine playing the underdog role just like they did all season. Perhaps if things did go their way, the Knicks might be hanging a championship banner.
Miami Heat +25000
This season has seemed to be one of the worst in recent memory for the Miami Heat. However, Jimmy Butler has continuously proven that he can put himself in a position to win a championship.
Minnesota Timberwolves +30000
After the fight between Rudy Gobert and Kyle Anderson, things aren't looking great for the Minnesota Timberwolves. Does that mean that this team is going to struggle?
Toronto Raptors +35000
Can Nick Nurse and the Toronto Raptors put together another crazy run just like they did a few seasons ago? It's not going to be as easy, but they have the defense and the length to bother some of the top teams in the Eastern Conference.
Atlanta Hawks +35000
Trae Young and the Atlanta Hawks might be getting counted out a bit too soon. This team made it to the Eastern Conference finals two seasons ago and will look to get back in a similar position this season.
New Orleans Pelicans +60000
While it's uncertain if Zion Williamson is going to return in the playoffs for New Orleans, if he does find a way to return and Brandon Ingram can continue hitting tough shots, they might be a team to watch out for.
Brooklyn Nets +60000
After trading away Kevin Durant and Kyrie Irving, many are doubting the Brooklyn Nets. Even the sportsbooks are with their +60000 odds.
OKC Thunder +10000
They might be a few years away, but the OKC Thunder believe that they belong. However, their NBA playoff odds don't reflect the same thoughts from the sportsbooks.
Chicago Bulls +10000
The Chicago Bulls have two tough scorers, but will either of them have another disappointing playoff series? Will their defense be able to do enough? These are questions that Chicago is going to have to answer.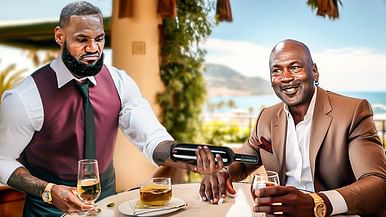 How is Michael Jordan officially richer than NBA's 10 richest players?!
Edited by Joseph Schiefelbein