The Brooklyn Nets are not interested in any trade packages involving Mikal Bridges to the Portland Trail Blazers, according to The Athletic's Alex Schiffer.
At the trade deadline in February, the Nets acquired Brigdes from the Phoenix Suns after sending away Kevin Durant and T.J. Warren. The Nets also received Cameron Johnson and four first-round draft picks (2023, 2025, 2027 and 2029).
It was a trade that ended the Big Three era of the Brooklyn Nets involving Kevin Durant, Kyrie Irving and James Harden. The offensive trio failed to deliver championships, falling flat in meeting expectations.
•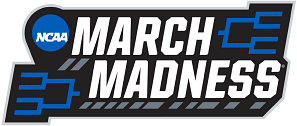 In another restart or rebuild for Brooklyn, it looks like Mikal Bridges will be the face of the franchise.
While he played only 27 games with the Nets, he had his best scoring average in a season. Mikal Bridges finished the 2022-23 season averaging 26.1 points per game (47.5% shooting, including 37.6% from 3-point range).
He was an important depth piece in the Phoenix Suns' roster for his defensive tenacity and continuous improvement to his offensive game. However, he was a role player with the Suns as Devin Booker was the main star with Chris Paul and Deandre Ayton at the side.
This time, Bridges has his own team with the possibility of Brooklyn adding necessary pieces to build around him. As he continues to improve each season by adding new facets to his game, it will be interesting to see how the Nets look next season.
Aside from Bridges, the Brooklyn Nets have a number of quality players who can prove beneficial in the regular season: Cameron Johnson, Spencer Dinwiddie, Cam Thomas, Seth Curry, Nic Claxton and Dorian Finney-Smith.
The Nets (45-37) finished sixth in the Eastern Conference. They ranked 12th in offensive ratings (114.6) and 16th in defensive ratings (113.5).
Mikal Bridges' stats during first-round matchup against Joel Embiid and the Philadelphia 76ers
Despite getting swept by the third seed Philadelphia 76ers, Mikal Bridges posted quality numbers in the first-round series.
Bridges averaged 23.5 ppg (42.9% shooting, including 40.0% from 3-point range) and 5.3 rpg. He had his best game in Game 1, dropping 30 points on 12-for-18 shooting, including 2-for-4 from 3-point range.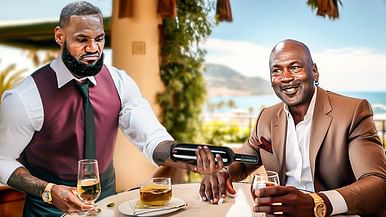 How is Michael Jordan officially richer than NBA's 10 richest players?!
Edited by Joseph Schiefelbein