Shai Gilgeous-Alexander has been carrying the torch for the future generation of OKC Thunder players. In a post-Russell Westbrook world, it has been SGA who has become the face of the franchise's young core. With a slew of draft picks in the upcoming years and the team's duo of SGA and Josh Giddey continuing to develop, the Thunder are in a good spot for years to come.
While the team's star rookie, Chet Holmgren, is sidelined with an ankle injury sustained in the offseason, it's been Shai Gilgeous-Alexander leading the way. On Wednesday, he matched a long-standing record held by none other than Wilt Chamberlain.
Of course, it's not every day that a mark set by the great Wilt Chamberlain gets equaled. As one of the greatest players ever, Chamberlain holds many NBA records which have stood the test of time.
•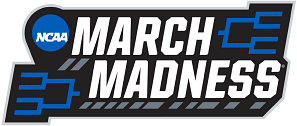 SGA's cemented himself alongside Chamberlain by becoming the second player with 10 games of 30 points and 50% shooting in his first 14 games of a season. Chamberlain did so in the 1962-63 season.
SGA did it in style, too. In the closing moments of the Thunder's 121-120 win over the Washington Wizards, he drilled the game-winning 3-pointer to push his scoring total to 42.
You can see some highlights from his historic performance in the video below.
Shai Gilgeous-Alexander closing in on another record
As if tying a record set by Wilt Chamberlain wasn't enough, SGA's record performances may not stop there. He is also on pace to be the first guard to average 30 points per game while shooting less than three 3-pointers per game since Michael Jordan himself.
(Suggested reading: Josh Giddey breaks Wilt Chamberlain record)
Over the the first 14 games, SGA is averaging a whopping 32.3 ppg. To put that in perspective, last season Shai Gilgeous-Alexander averaged a career-high 24.5 ppg.
While it may seem as though his numbers couldn't possibly get any more impressive, they do.
SGA has somehow managed to improve his field-goal percentage by 10%, shooting 54.8%, up from 45.3% last season. On the defensive side, Gilgeous-Alexander has also developed his game, averaging a career-high 1.9 steals per game and a career-high 1.4 blocks per game.
Although the Thunder (7-8) are tied alongside the Minnesota Timberwolves for 10th place in the Western Conference, SGA has given the team hope. In a season where Chet Holmgren's injury was predicted to significantly hinder the team, SGA has proven that he can continue to evolve. When Holmgren returns to the floor next season, the Thunder could very well make some waves in the West.
The team will face a tough test on Friday when they square off with the Memphis Grizzlies (9-6) on the road.
Below you can see some highlights from SGA's record year.
Edited by Joseph Schiefelbein