| | |
| --- | --- |
| Full Name | Vishnu Vinod |
| Date of Birth | December 2, 1993 |
| Nationality | Indian |
| Current Team(s) | |
| Role | Wicket-keeper Batsman |
| Game Type | Mat | Inn | R | BF | NO | Avg | S/R | 100s | 50s | H | 4s | 6s | Ct | St |
| --- | --- | --- | --- | --- | --- | --- | --- | --- | --- | --- | --- | --- | --- | --- |
| T20s | 61 | 57 | 1591 | 1115 | 11 | 34.58 | 142.69 | 1 | 8 | 109 | 142 | 80 | 22 | 7 |
| LISTAs | 48 | 44 | 1586 | 1710 | 3 | 38.68 | 92.74 | 5 | 4 | 139 | 138 | 68 | 33 | 2 |
| FIRSTCLASS | 23 | 38 | 842 | 1394 | 3 | 24.05 | 60.40 | 2 | 1 | 193 | 101 | 10 | 40 | 3 |
| Game Type | Mat | Inn | O | R | W | Avg | E/R | Best | 5w | 10w |
| --- | --- | --- | --- | --- | --- | --- | --- | --- | --- | --- |
| T20s | 61 | 2 | 3.1 | 24 | 0 | 0 | 7.57 | 0 | 0 | 0 |
| LISTAs | 48 | 9 | 32.2 | 214 | 6 | 35.66 | 6.61 | 3/59 | 0 | 0 |
| FIRSTCLASS | 23 | 1 | 2 | 2 | 0 | 0 | 1.00 | 0 | 0 | 0 |
Vishnu Vinod: A Brief Biography
Vishnu Vinod has been an on and off player for the Kerala domestic side since 2014. His ability to perform under pressure has been questioned time and again; finally the same being the reason for him missing out on big opportunities early in life.
Career
Domestic career
Vinod made his T20 debut for Kerala way back in the year 2014 in the Syed Mushtaq Ali Trophy encounter against Karnataka. He had the second-highest individual score in a low-scoring match which his side won. It is a shame that he has played only 35 T20s till 2021. He has 906 runs under his belt in the format at an average of 30.20 and a strike rate of 136.03.
As a 20-year-old, he made his List A debut for the same side in the Vijay Hazare Trophy later that year. Vinod has now scored 1295 runs in 32 games at an exciting average of 41.77 and a strike rate of 90.74. He has 4 centuries and 4 half-centuries in his kitty, but not a sureshot place in the Kerala XI as of 2021.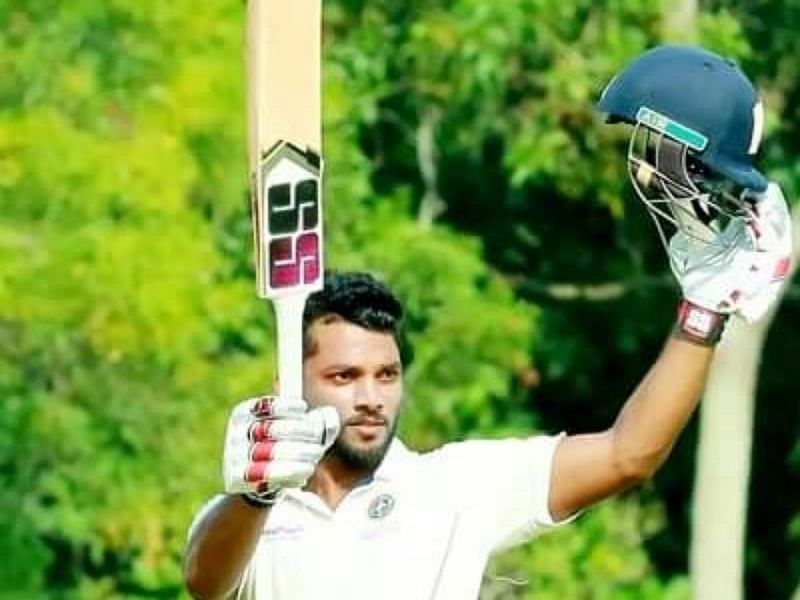 First Class has not been a format where Vishnu Vinod has been really comfortable. After being handed a debut in 2016, he has managed to score just 717 runs in 20 games with only one century - a daddy hundred - and one half-century. His average of 22.40 pretty much explains why he hasn't been seen in whites more regularly.
IPL career
On the back of his domestic performances in his first two years, Vinod earned an IPL contract with Royal Challengers Bangalore Team (RCB) in 2017 when KL Rahul got injured. He played 3 matches and returned with scores of 9, 7 and 3, never to play again for RCB.
In the IPL 2021 auction, the Delhi Capitals bought him for his base price of INR 20 lakhs.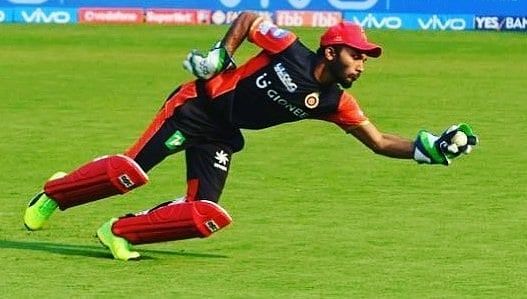 Background
Born in Pathanamthitta, Kerala, Vishnu Vinod has been known for his big-hitting. He was expected to be the next big thing following the footsteps of somebody like KL Rahul. However, he never could put on show the consistency with which the Indian national cricketer played early into his international career.
Vinod's ability to keep wickets did earn him an IPL contract but the fact that he could not perform upto the expectations in pressure situations got highlighted in front of millions.