With games being as similar as the Let's Go duo and Pokemon Go, it only makes sense they have a feature to connect them. Connecting a Pokemon Go account to a version of Let's Go is incredibly simple and brings with it rewards as well as a brand new Pokemon to catch!
How to Connect Pokemon Go to Switch Step by Step Guide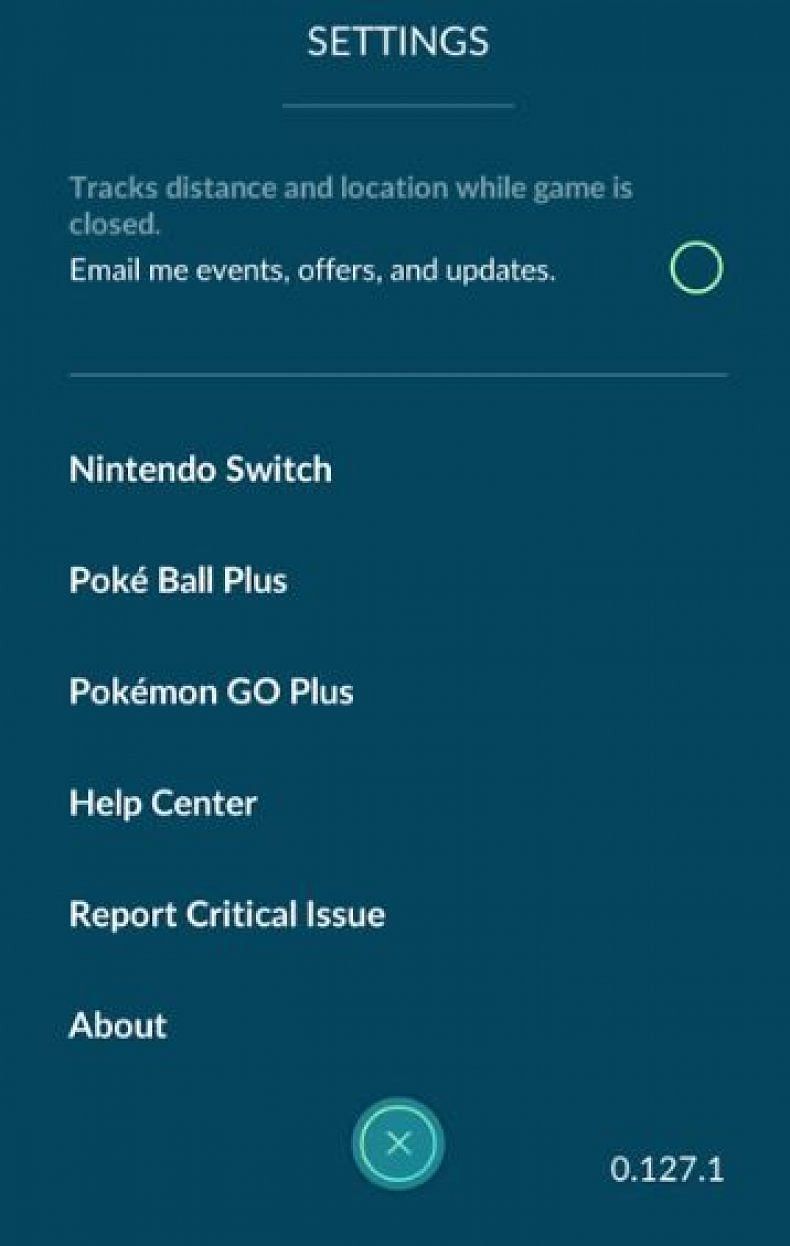 Step 1: Open both Pokemon Go on your mobile device and your version of Pokemon Let's Go on your Switch.
Step 2: In Pokemon Go, open Settings and tap Nintendo Switch then Connect to Nintendo Switch. Pokemon Go is now ready to pair with Let's Go.
Step 3: In Pokemon Let's Go, open the Options menu and select Open Pokemon Go Settings
Step 4: Select Yes on the two following prompts and Let's Go will be ready to pair with Pokemon Go.
Once the games are connected, in the Available Devices section in Pokemon Go, your Switch should appear as an option to send Pokemon to.
How to Send Pokemon from Pokemon Go to the Go Park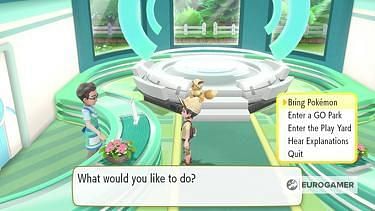 Pokemon Let's Go has an area known as the Go Park Complex, this is where you send Pokemon from Pokemon Go to Let's Go. When transferring a Pokemon there, you get rewards and the Pokemon will stay there from then on, there is no way to send it back to Pokemon Go.
Step 1: In Pokemon Let's Go, go to Fuschia City and speak to the attendant at the GO Park Complex and select Bring Pokémon.
Step 2: In Pokemon Go, go to the Pokemon menu and tap the Nintendo Switch in the top right.
Step 3: Select the Pokemon you want to send over to Pokemon Let's Go.
Step 4: Tap the Send to Nintendo Switch button and the Pokemon will be transferred to the Go Park Complex.
Pokemon sent to the Go Park Complex will reward you with candy and bonus XP in Pokemon Go as well as a Mystery Box upon transferring Pokemon for the first time.
You can also send Pokemon from multiple Pokemon Go accounts so you can let your friends send you Pokemon from their accounts as well.
The Mystery Box and How to Get Meltan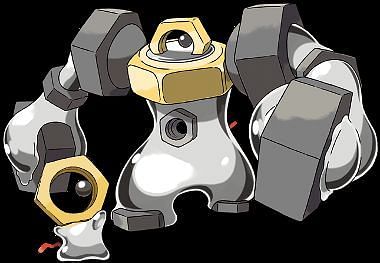 The Mystery Box you receive is a special item that will activate an encounter with the mythical Pokemon Meltan. Upon using a Mystery Box, Meltan will appear in the wild for a short time. Meltan is a small steel type Pokemon that has some powerful electric type moves as well as a powerful evolution.
If you want to make more Meltan appear after the Mystery Box effect has worn off, you'll need to wait three days and then transfer Pokemon to Let's Go Again.
FAQs
Can I resume the transfer if I lost the connection between Pokemon Go and my Switch?
Yes! If for some reason you lose the connection you can resume a Pokemon transfer by reopening Pokemon Go and tapping the Resume Transfer option. Though this function is somewhat unreliable so take precautions when transferring. Keep your mobile device close to the Switch and be sure to not close Pokemon Go during the transfer.
Can I get Meltan without Pokemon Let's Go?
You can obtain a Mystery Box by transferring Pokemon to Pokemon Home or to someone else's version of Let's Go. You can also obtain a Meltan by having someone trade you one.
Conclusion
Pairing Go and Let's Go is a wonderful way to get easy bonuses in Go and see all your favorite Go Pokemon in Let's Go. With how easy it is and how many rewards you get from it, it's always worth the time and the fact that it can be done even with someone else's version of Let's Go makes it even more accessible.