| | |
| --- | --- |
| Full Name | Glenn Thomas Jacobs |
| Age (2022) | 54 Years |
| Residence | Knoxville, Tennessee |
| Salary | $1.3 Million |
| Net Worth (2022) | $9 Million |
| Source of Income | Professional Wrestling, Businessman, Politician, Actor |
| Endorsements | Rand Paul |
| Charity | East Tennessee Children's Hospital |
| Marital Status | Married to Crystal Maurisa Goins (1995 - Present) |
Check out all the details of Kane's Net Worth below.
Glenn Thomas Jacobs or as he is known Kane is a professional wrestler, actor, businessman, and politician. Kane a Republican candidate and he was elected Mayor of Knox County, Tennessee only recently. Kane has come a long way since he started career on the independent circuit in 1992. He wrestled in promotions such as Smoky Mountain Wrestling (SMW) and the United States Wrestling Association (USWA). He joined the World Wrestling Federation (WWF, now WWE) in 1995. As of today, Kane's Net Worth is estimated to be in the $9 million ballpark.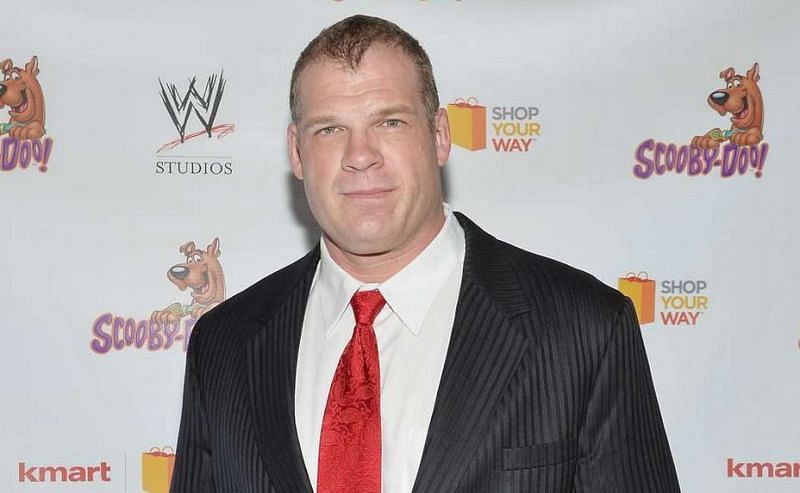 What is Kane's Net Worth in 2022?
According to Celebrity Net Worth Kane's Net Worth in 2022 is estimated to be around $9 million. Kane is one of the most successful wrestlers we have ever seen at WWE. Over everything, he is one of the most versatile ones. He has been a wrestler and he has also been 'Corporate Kane'. His achievement scream about his hard work and dedication. He is currently a politician and the Mayor of Knoxville, Tennessee.
Kane's Brother
Jacobs played various characters at the WWE. In 1997, he was reintroduced into the WWE storyline as Kane, the younger half-brother of The Undertaker. Undertaker and Kane had a typical brother like relationship. They would alternatively feud or team as The Brothers of Destruction.
Also Read: Are The Undertaker and Kane brothers in real life?
Kane's Mask
When Jacob used to portray Kane in the initial days, he always wore a mask. It was believed that Kane had perished in a fire long ago. His mask and bodysuit was assumed to cover his burned and scarred flesh. On June 23, 2003, Triple H defeated Kane in Madison Square Garden, and forced The Big Red Machine to remove his mask before the WWE Universe on Raw.
Also Read: Why Kane is the greatest masked wrestler in WWE history
Kane's Height
Kane is one of the biggest wrestlers at WWE. The Red Machine weighs over 320 lbs and is 7 ft tall. He is one of the scariest wrestlers among the WWE roster.
Kane Mayor
Glenn Jacobs a.k.a the Kane, won two-thirds of the vote in Knox County, becoming Mayor of Knoxville, Tennessee. Kane defeated Democrat Linda Haneya and became the second WWE star to win public office in the US, after Jesse Ventura. The 54-year-old Republican mentioned keeping taxes low, improved infrastructure and "transparency" as his motto if and when elected.
Kane's Wife
Kane married Crystal Maurisa Goins on August 23, 1995. The couple has two daughters together. Jacobs also works as an insurer. He owns an Allstate agency in Knoxville, Tennessee, along with his wife.
Kane Movies
Like many other wrestlers at WWE, Kane too had a quite illustrious acting career. He acted in several movies and even made television appearances. Although not substantially, Kane's Net Worth was surely affected by his acting career.
| | | |
| --- | --- | --- |
| Year | Title | Role |
| 2006 | See No Evil | Jacob Goodnight |
| 2010 | MacGruber | Tanker Lutz |
| 2014 | Scooby-Doo! WrestleMania Mystery | Himself |
| 2014 | See No Evil 2 | Jacob Goodnight |
| 2016 | Countdown | Lt. Cronin |
TV Shows
| | | |
| --- | --- | --- |
| Year | Title | Role |
| 2007 | Smallville | Titan |
Web series
| | | |
| --- | --- | --- |
| Year | Title | Role |
| 2013–2015 | The JBL and Renee Show | Himself |
Kane Earnings
The Kane's Net Worth as of today is approximately $9 million. Most of this can be attributed to his career at WWE. According to the rumours, The Kane receives a whopping $1.3 million for his services at the WWE. His major investment is his own real estate business, which is an Allstate agency in Knoxville, Tennessee.
Net Worth of other Popular WWE Superstars
FAQs on Kane's
Are Kane and The Undertaker brothers in real life?
Kane and The Undertaker are only storyline brothers in WWE. In real life, they don't share any blood relations.
Who is Kane married to?
Kane is married to Crystal Goins since 1995.
Why did Lita marry Kane?
An ongoing storyline in WWE during 2004, resulted in the on-screen marriage between Kane and Lita. In reality, they don't have any relation.
In 2003, Kane was forced by co-General Manager of RAW, Eric Bischoff, to take off his mask after losing a World Championship match against Triple H. As Kane had agreed to the stipulation prior to the match, he had no other option but to remove his mask.
What happened on May 19 for Kane?
According to a WWE storyline, Kane's mother and his adopted family were killed in a fire on May 19.
*Last Updated: 5th January 2022