The Golden State Warriors had a tumultuous campaign last season, but they still reached the Western Conference semifinals. Draymond Green's punching incident with Jordan Poole loomed over the Warriors locker room all season.
Steph Curry also suffered a couple of injuries that made it difficult for the Warriors to earn homecourt advantage for the playoffs. Andrew Wiggins went through something personal, while Klay Thompson struggled in the playoffs.
After getting eliminated by the LA Lakers in the postseason, Golden State also lost general manager Bob Myers. His replacement, Mike Dunleavy Jr., immediately pulled off an insane trade to acquire Chris Paul in exchange for Poole, Patrick Baldwin Jr. and Ryan Rollins.
•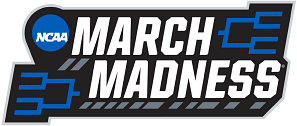 ---
Also Read: "I saw a big hand coming this way" - Kobe Bryant once recalled first fight with Shaquille O'Neal, highlighting intense drive for championship
---
Bold predictions for Golden State Warriors next season
The Golden State Warriors' acquisition of Chris Paul baffled many because it was a risky trade.
They got the second-oldest player in the league in exchange for one of the most promising scoring guards and a couple of young guys. Not to mention, Paul's injury history makes it even riskier.
However, Paul's addition ensures the extension of the championship window for Golden State's "Big 3" of Steph Curry, Klay Thompson and Draymond Green. "CP3" can do wonders for the Warriors' offense, especially if Curry or Green sits.
He could turn young guys like Jonathan Kuminga and Moses Moody into world-beaters.
On that note, let's take a look at five predictions for the Warriors next season.
---
Also Read: "What am I going to say, no?" - Shaquille O'Neal once revealed real reason behind doing $18,900,000 box-office disaster 'Kazaam'
---
#1 Klay Thompson will sign an extension
Thompson played in his first full season since suffering two major injuries. He was solid in the regular season but was poor in the playoffs. He's entering the final year of his contract and will look for one huge final paycheck.
The Golden State Warriors signed Draymond Green to a four-year, $100 million deal this summer. Thompson will likely sign a contract similar to what Green received.
The two sides began discussing a new deal, but it probably won't into fruition early in the season, as the deadline for Thompson's extension is June 30, 2024.
---
Also Read: "This is like Michael signing with Nike in '84" - Ex-Nike executive once compared Steph Curry's $4,000,000 Under Armour deal to MJ-Nike partnership
---
#2 Andrew Wiggins rediscovers All-Star form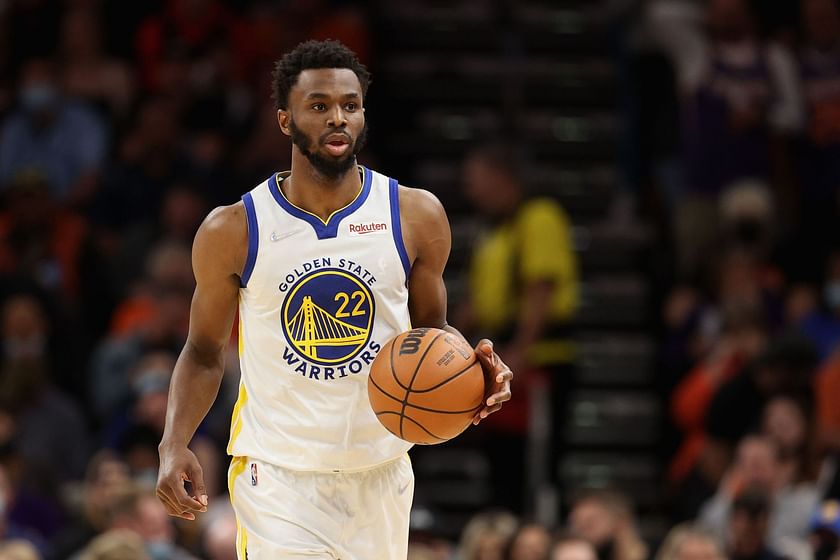 Wiggins finally realized his potential last year when he was an integral part of the 2022 championship team.
Wiggins also became an All-Star that season and became the second option on offense for the Golden State Warriors. However, he regressed last season and endured a tough campaign.
He played just 37 games last season, missing a good chunk of the regular season due to personal reasons. However, with all of that behind him, he could rediscover his All-Star form and help the Warriors return to being a Western Conference powerhouse.
---
Also Read: "I got you big fella" - Shaquille O'Neal reminisces about Kobe Bryant taking over 2000 NBA Finals Game 4 after he fouled out
---
#3 Steph Curry finishes in the top 5 of MVP voting
Steph Curry finished ninth in MVP voting last season, which was warranted, because he only played 56 games.
Curry averaged 29.4 points, 6.1 rebounds and 6.3 assists, narrowly missing out on a 50-40-90 season. He shot 49.3% from the field, 42.7% from beyond the arc and 91.5% from the free-throw line.
With Chris Paul likely facilitating more, Curry will have more opportunities to score as an off-guard. He could average more points but will need to stay healthy if he wants to be eligible to win the MVP next season.
The NBA has a new rule where a player must play a minimum of 65 games to win an award.
---
Also Read: "You work in practice harder than the game" - Andre Iguodala dives deep into the unique Heat Culture, setting it apart from the rest of the NBA
---
#4 Chris Paul wins NBA Sixth Man of the Year
Chris Paul will likely be a starter for the Golden State Warriors in the early parts of next season, probably as a courtesy to the veteran guard. If things don't go quite as planned, Paul could become a sixth man and help the second unit take over games.
If Paul embraces his role, that could increase his chances of winning an NBA championship. If he goes all in on his desire to win a ring, he will have to come off the bench, which could do wonders for the Warriors.
If "CP3" succeeds in his new role, it's not impossible to think that he can win the Sixth Man of the Year next season.
---
Also Read: Amid swirling trade speculations, Damian Lillard unleashes 'Paid In Full' video from his 'Don D.O.L.L.A.' album
---
#5 Golden State Warriors wins 2024 NBA championship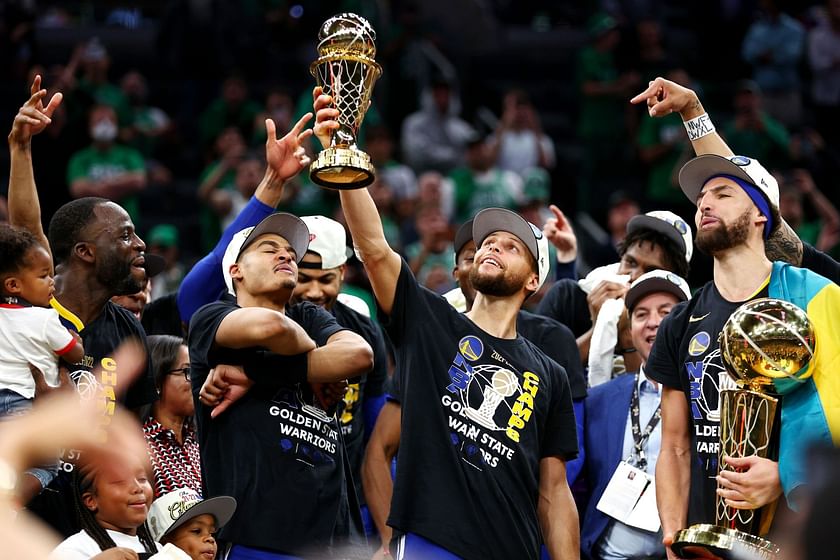 This list won't be complete without the boldest prediction for the Golden State Warriors - they will be the 2024 NBA champions. It's not impossible to see Golden State win a fifth championship in eight years, especially if the Chris Paul experiment works.
Steph Curry also has the extra motivation to win his fifth ring after comparing himself to Magic Johnson, who has five titles. Draymond Green has already proclaimed that he will be using Paul as motivation and help him win a championship.
Nevertheless, it's a tall task considering how good the Denver Nuggets, LA Lakers and Phoenix Suns could be next season.
---
Also Read: "It's just not forgetting to date each other" - Ayesha Curry once revealed secret to keeping marriage 'spicy' with Steph Curry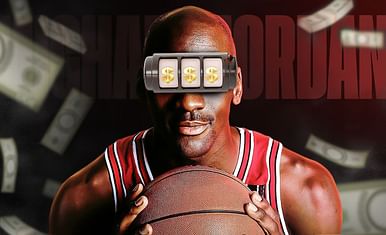 How did Michael Jordan's gambling "habit" taint his image?
Edited by Juan Paolo David