Jordan Poole and his trade to the Washington Wizards raised some eyebrows because of the timing, along with his performance with the Golden State Warriors last season. In a recent interview, his former Dubs teammate Andre Iguodala discussed Poole's attitude after signing a massive extension.
The newly-retired Andre Iguodala was on JJ Redick's podcast "Old Man and the Three" and spoke about Jordan Poole's attitude after he signed a $128 million contract in the past offseason.
Redick spoke first about how the Warriors system and culture centered around Steph Curry, Klay Thompson and Andre Iguodala. With the emergence of Poole as a bona fide talent, Redick stressed that among the Warriors core, the former didn't get a fair share as compared to the senior players and was limited to a certain role.
•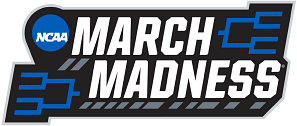 "It was a hindrance to Jordan Poole," Iguodala said. "Jordan's like, 'Why can't I go out there and be like them?' He doesn't have four rings, he has one and he won us a game in the finals. He did do that. Game 5."
Poole averaged 17.0 points, 3.8 assists in 27.5 minutes in the 2021-22 playoffs. In Game 5 of the NBA Finals against the Boston Celtics, he contributed 14 points off the bench in just 14 minutes.
After the 2022 NBA Finals, Poole signed a four-year, $128 million extension. But before the season started, Draymond Green punched him during a practice session.
The reason why Green punched Poole is still unknown, but it was alleged that it had to do with the new contract and the younger player wanting more touches. Iguodala said:
"He's coming back like, 'No, I've shown y'all that. Give me some freedom. And I'm second in the league in scoring. So why should I be the guy.' Like all those emotions, he's a real human being, so he's like, 'Nah, I'm doing what I do, I've been sacrificing.'"
Poole's performance in the 2022-23 playoffs regressed to 10.3 points and 3.5 assists per game. He was then traded to the Washington Wizards for veteran point guard Chris Paul.
Andre Iguodala gave some advice to Jordan Poole
In his last season with the Golden State Warriors, Andre Iguodala was the elder statesman of the team and helped players check their attitude. Once he noticed the regression of Jordan Poole, he gave him some advice on his work ethic.
"He's my brother. He knows this. Like I love him to death. But I would tell him, 'Jordan, it looks like you're trying not to try,'" Iguodala said. "'Do you know how much energy it takes to try not to try? It takes less energy to try.'"
The 19-year veteran felt the resentment from Jordan Poole and recalled the time he started in the league, playing behind Allen Iverson in the Philadelphia 76ers.
"I could have been a rebel in there," Iguodala said. "Like, 'Nah, man. I'm second on the team in scoring,' and you know how we grew up, when we first got in the league. If you were a bucket, you got to take off on the other end."
Iguodala in his last year with the Warriors and the NBA averaged 2.1 points and 2.1 rebounds while playing only eight games.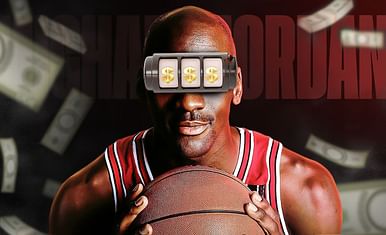 How did Michael Jordan's gambling "habit" taint his image?