| | |
| --- | --- |
| Relationship | Name |
| Father | Sharad Dravid |
| Mother | Pushpa Dravid |
| Younger Brother | Vijay Dravid |
| Wife | Vijeta Pendharkar |
| 1st Son | Samit Dravid |
| 2nd Son | Anvay Dravid |
Popularly known as Mr. Dependable of Indian cricket, Rahul Dravid is a former Indian cricket team captain. He was born on January 11, 1973. Dravid was a right-handed top-order batsman who also kept the wickets for the Indian cricket team in many matches.
Dravid retired from international cricket in 2012. He ended his career with over 10,000 runs each in Test and ODI formats. After retirement, Rahul has worked as a coach for India 'A' and India U-19 teams. He has helped many Indian youngsters realize their full potential.
He is currently serving as the Head Coach of the Indian Men's Cricket Team in all three formats; a position he took up in November 2021.
Table of Contents
Rahul Dravid's Father
Image source: Successstory.com
Rahul Dravid was born to Sharad and Pushpa Dravid. His father Sharad worked as a general manager for Kissan, a company famous for producing jams. Whenever Rahul went out to play, Pushpa would give him a bottle of jam.
Hence, many teammates gave Rahul Dravid the nickname of 'Jammy'. Apart from The Wall and Mr. Dependable, Dravid was also popular as 'Jammy' because of his father's profession. Unfortunately, Sharad Dravid died in July 2013.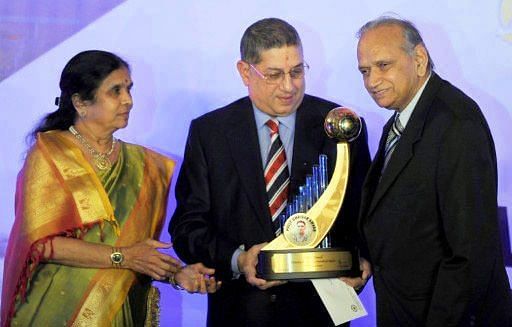 Image source: Sify.com
Rahul Dravid's Mother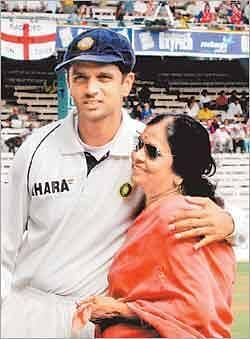 Image source: Twimg.com
Rahul Dravid's mother Pushpa worked as a professor. She never watched her son's matches because they made her nervous. When asked about the proudest she has ever felt of Rahul Dravid, Pushpa replied that she would have missed his greatest knocks because unlike his father, she would not follow the match ball-by-ball.
Former England cricketer Colin Cowdrey once told Pushpa that he wished to have a son like Rahul. This statement brought tears to her eyes.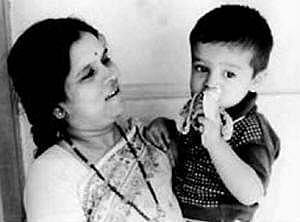 Image source: Sportskeeda.com
Rahul Dravid's Younger Brother
Image source: Twimg.com
Rahul Dravid has a younger brother named Vijay Dravid. Pushpa and Sharad always advised both brothers to balance between sports and studies. They urged them to do whatever they do with full focus, and since they followed the instructions, they were allowed to play for hours even before the exams.
Vijay also attended cricket matches with Rahul and his father during childhood days. Although he could not become a professional cricketer, he has played a huge role in Rahul's success. Vijay has supported him from the beginning of his career.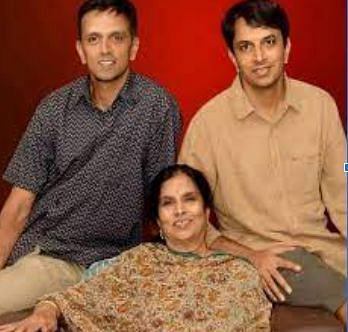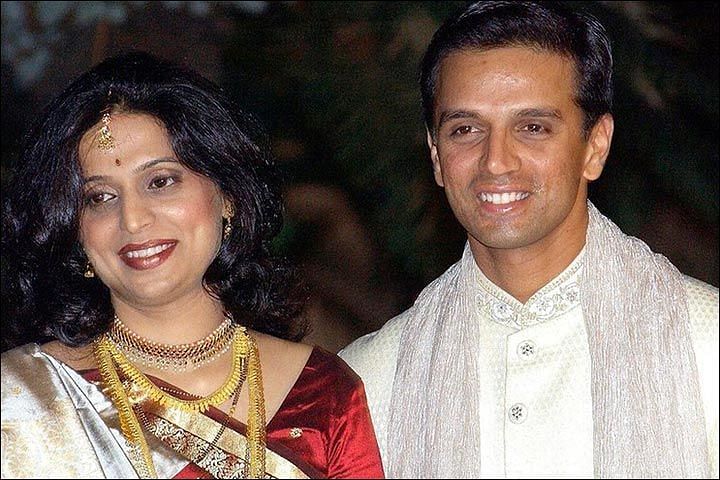 Image source: Thebridalbox.com
Rahul Dravid got hitched to Vijeta Pendharkar on May 4, 2003. Vijeta is a surgeon by profession. But, to support Dravid's cricketing career and to take care of their children, she gave up her career.
In one of Vijeta's interviews, her mother-in-law Pushpa Dravid thanked her for making this decision. Vijeta is a mother of two sons. Her elder son's name is Samit, while her younger son's name is Anvay.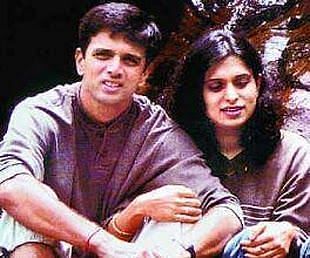 Image source: Sportskeeda.com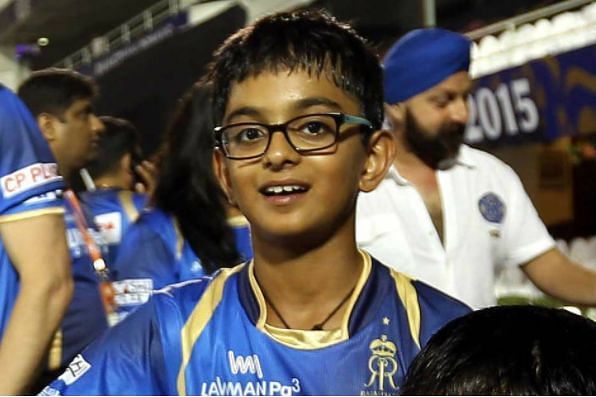 Image source: cdn.dnaindia.com
Rahul Dravid and Vijeta are parents to two sons. Their elder son Samit was born in 2005. He did not have interest in cricket initially, but after India's 2010/11 South Africa tour, he developed a huge interest in the sport.
Currently, he has been playing cricket at the age-group levels. When he was just 10 years old, he played a knock of 125 runs for Bangalore United Cricket Club in the Tiger Cup. In 2020, Samit grabbed the headlines by smashing two double hundreds inside two months.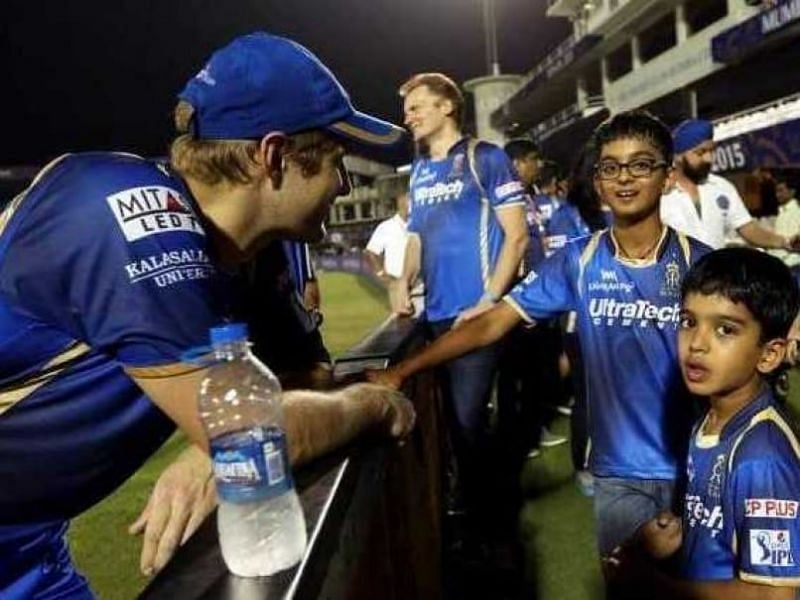 Image source: Ndtvimg.com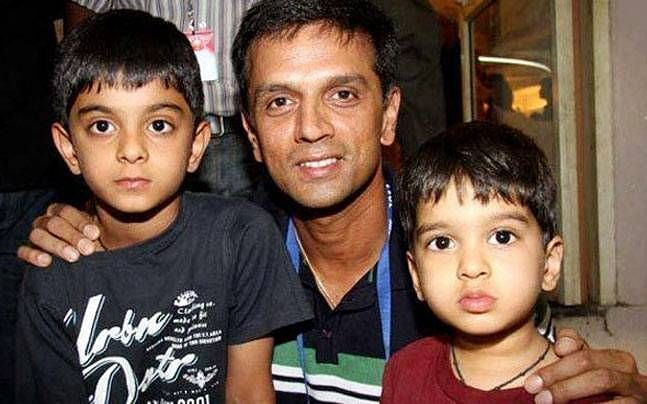 Image source: tosshub.com/indiatoday
Rahul Dravid's younger son's name is Anvay. He was born in 2009. In 2011, he went to the UK with his mother, where he attended his father's only T20I match.
Anvay and his brother Samit were thrilled to see their father at work. They also saw his name on the Lord's honor board. In one of his interviews, Rahul revealed that his sons always tried to copy AB de Villiers' shots, but soon they realized it was not easy.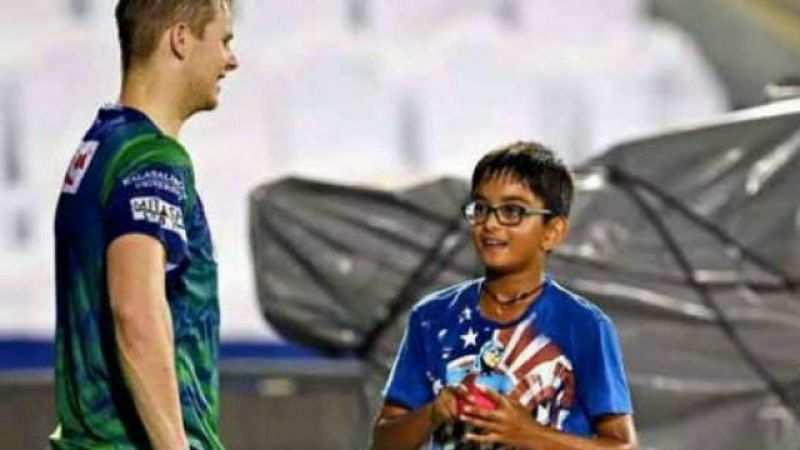 Image source: Twimg.com
Other Similar Pages